Even though I am an Edinburgh wedding photographer, I also take photographs in other fields of photography. Especially, I love street photography. It is so similar to the kind of the wedding photography I do. It is reportage photography - also called documentary or photojournalism photography. It simply is recording the surroundings, like on the the wedding day, undirected, just by pure observation.
It is the same for street photography. I do not tell people what to do or look at me. I simply spot and patiently wait for the perfect moment. Street photography is filled with lots emotions, movements and such variety of people that is a real feast for a documentary photographer, yes even for me as one of the wedding photographers in Edinburgh!
While travelling, you venture into new places and see new faces, you simply explore the unknown and the unexpected. It is such a pleasure for the eyes, the photographic visions. Capturing the moments then is like freezing it, carrying it in time, keeping the photograph.
Every trip seems like a little adventure. What I try to go for is to add some mystery and try out different perspectives. I try to capture the every day life of the visited places and some unique portraits.
I feel like the roots in my wedding photography come from street and travel photography. Being able to experience different things by travelling adds up to my visions as the wedding photographer.
Last year I was lucky to travel in Vietnam. Below just few images for now :-)
Hanoi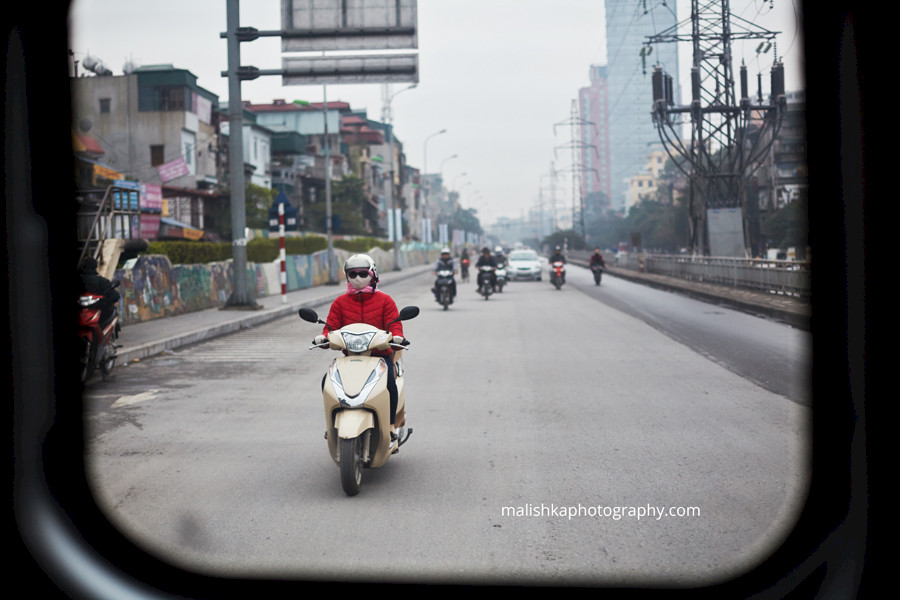 Vietnam is known for its dense and chaotic traffic. Hanoi is absolutely no different; every street is full of motorbikes as people travel from their home to work. Why do the Vietnamese use bikes? Since cars are so expensive in Vietnam, bikes are used here for every purpose; from delivery to the daily commute. You are bound by the law to wear a helmet when driving along the street and you should always ride on the right hand side of the road.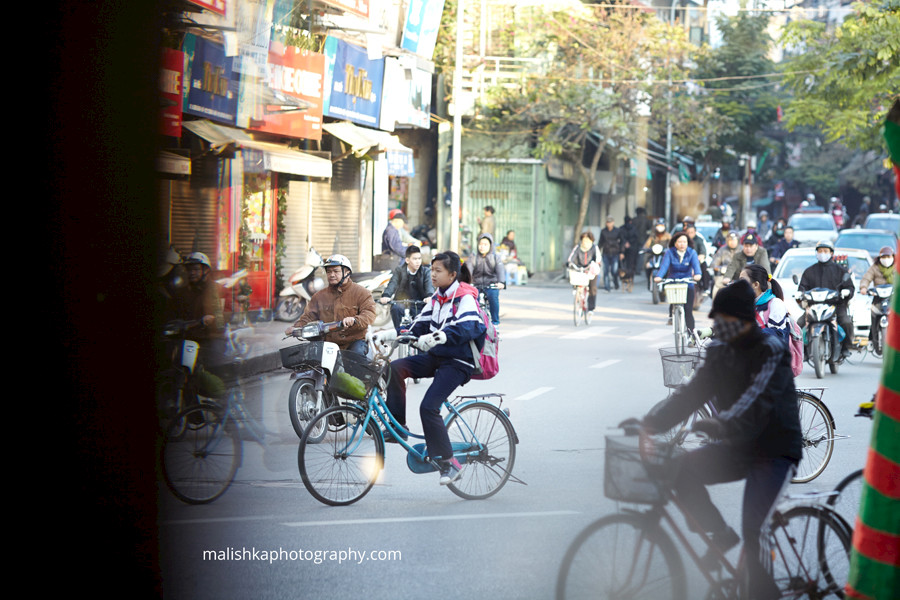 One thing you should do in Hanoi is to visit the Old quarter. The Old quarter has been around since the 11th century; the Old quarter consists of a mix of 36 old streets,situated near Hoan Kiem Lake. Every street is named after one of the special local products, from handmade crafts, to delicious food. Some streets here are named for their medicine, jewelry, copper, etc. Many shops in these areas still sell traditional products from hundreds of years ago.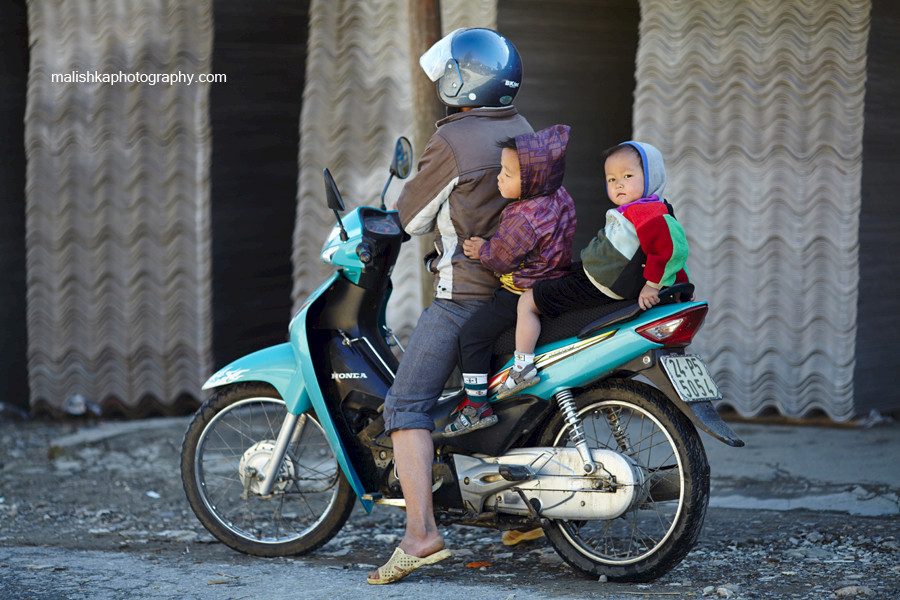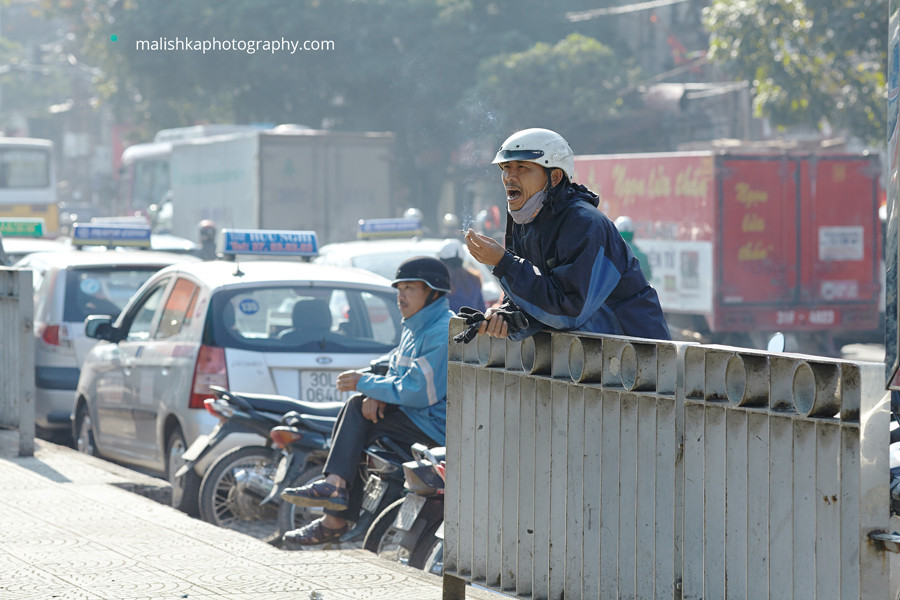 The urban center of Hanoi is a beautiful and charming place. The people here are very hospitable and friendly. Many take pride within their food and etiquettes as well as traditional values. Just as many aspects of the Vietnamese culture which has been influenced by the French in the Indochina war, you can still find many to buildings built by the French still remaining in the city.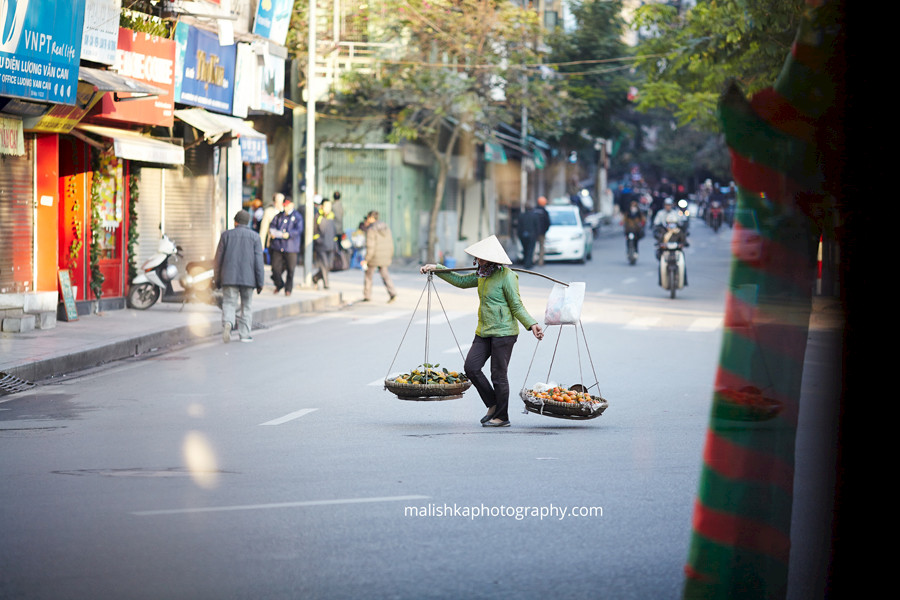 Street vendors are a very common sight in many Vietnamese cities. Most of these street vendors move around the city by bike or on foot, some even own a shop and expand their products on the pavement. What they sell may vary; most are selling snacks, fruits, home made food and local goods. Food being sold by these vendors comes with a significant amount of variety; some of the best food vendors in Hanoi sell Caramel Pudding, Fruits Salad, Fried Pork Roll, Grilled Corn and BBQ.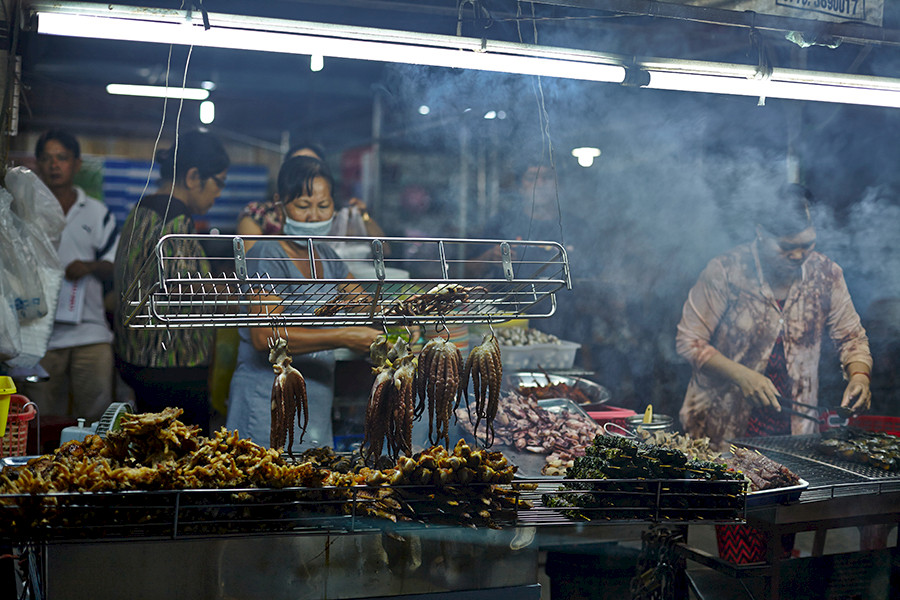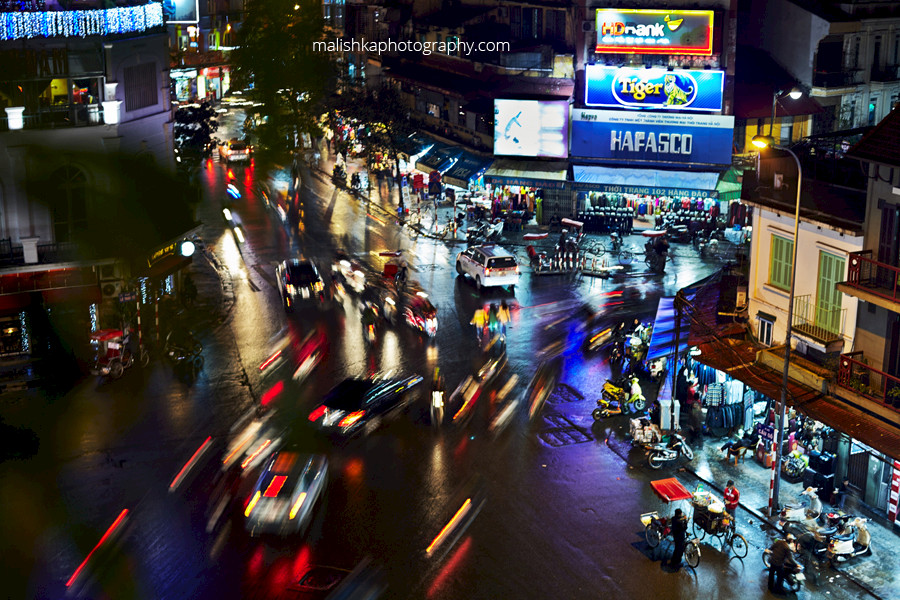 At night, Hanoi becomes bustling with lots of activity; eating out with friends and family has literally become a part of the Hanoi culinary culture. This is the time when the streets are filled with food stalls, running anywhere from simple snack foods to something else more exotic like sea snails and dried squid.
Sa pa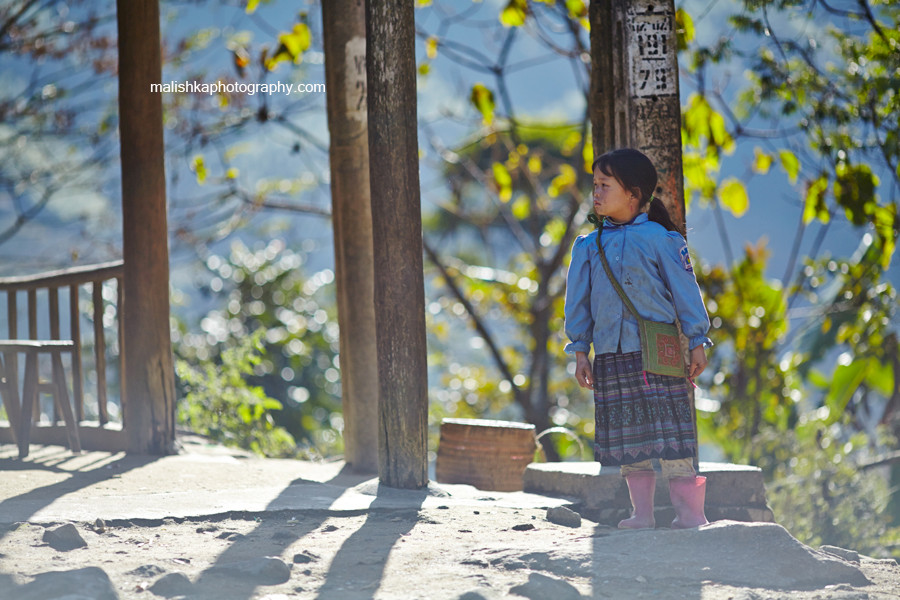 Far to the northwest of Hanoi is the beautiful town of Sa Pa. Here it's a completely different world from the many major Vietnamese cities. Living in this town you fill find the indigenous peoples of Vietnam, or the ethnic minority, as many modern Vietnamese call them. There are five ethnic groups in Sa Pa: the Hmong, Dao, Tay, Giay and Xa Pho; many of which still live here, just like they had from many centuries ago.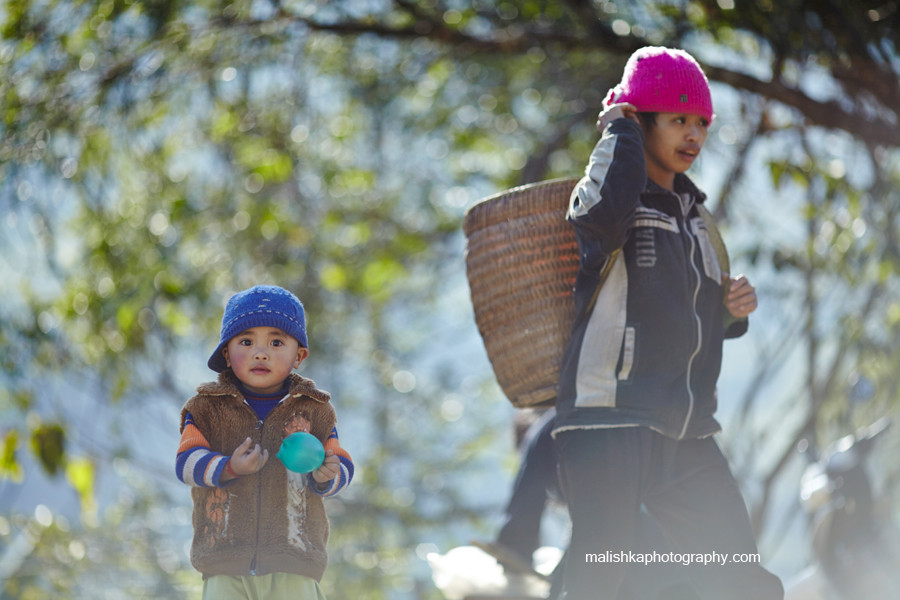 The people of Sa Pa spend most of their time working on terraced paddy fields, as agriculture makes up most of the town's economy. Most folks living in Sa Pa live a very rural life, relying on agriculture, raising livestock and trading with other villages or people from the city for a living; some folk in the town also sell traditional crafts and clothes when the local festival comes.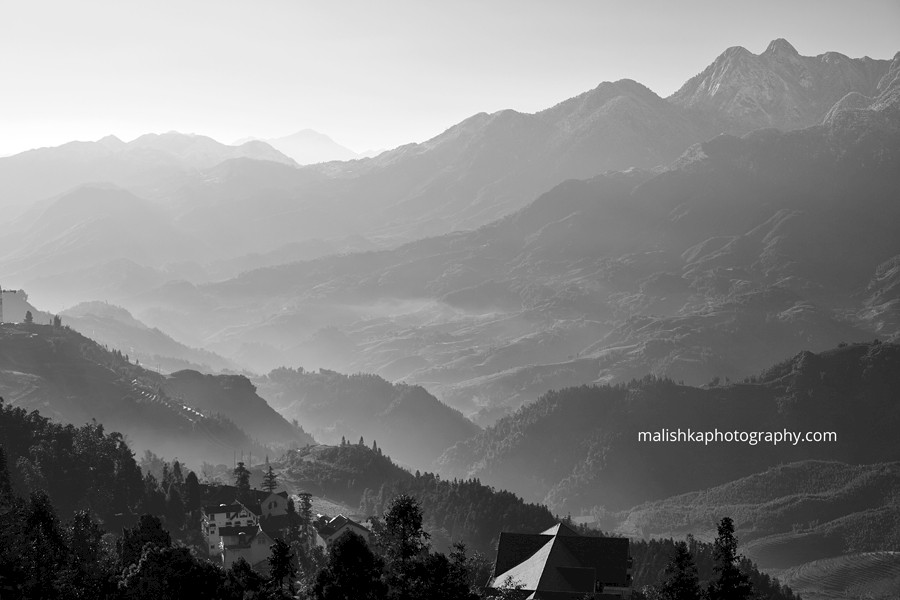 Sa Pa is very unique for its geographical location and climate. The town is surrounded by beautiful and wild mountain ranges. The town's climate is quite moderate and rainy in the summer; while winter is more foggy and cold. Sa Pa is also known as the only place in Vietnam where you can see snow in the winter. And, we did indeed see a lot of snow when we were there over the christmas period!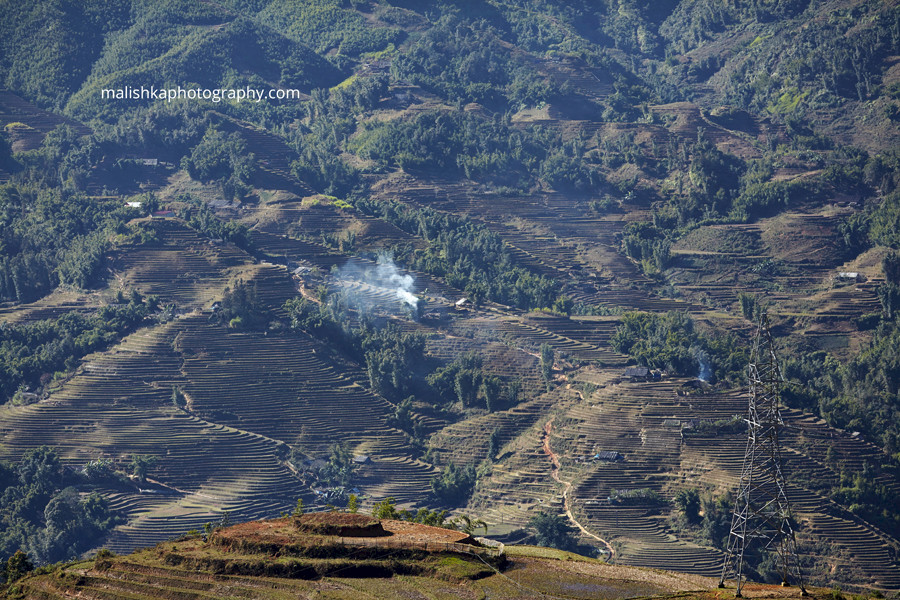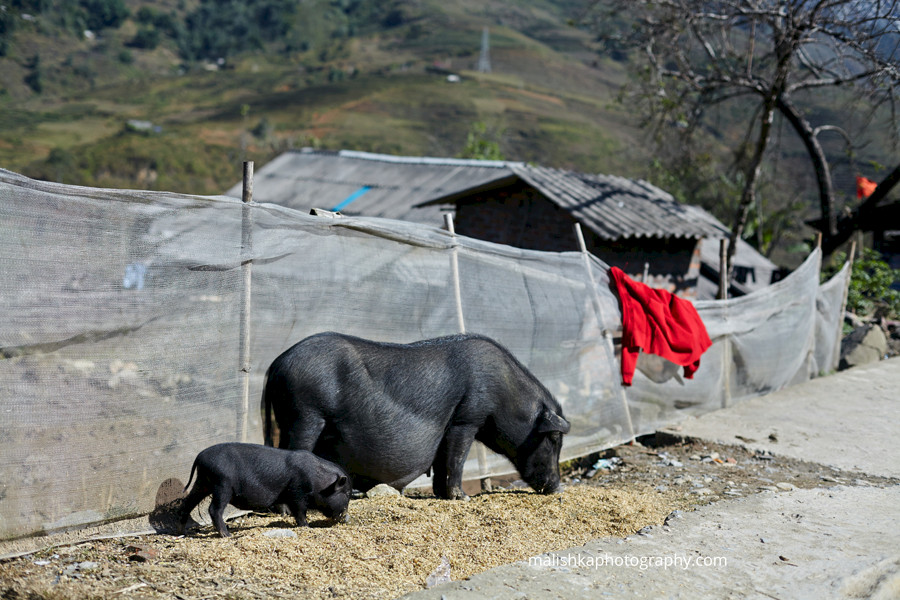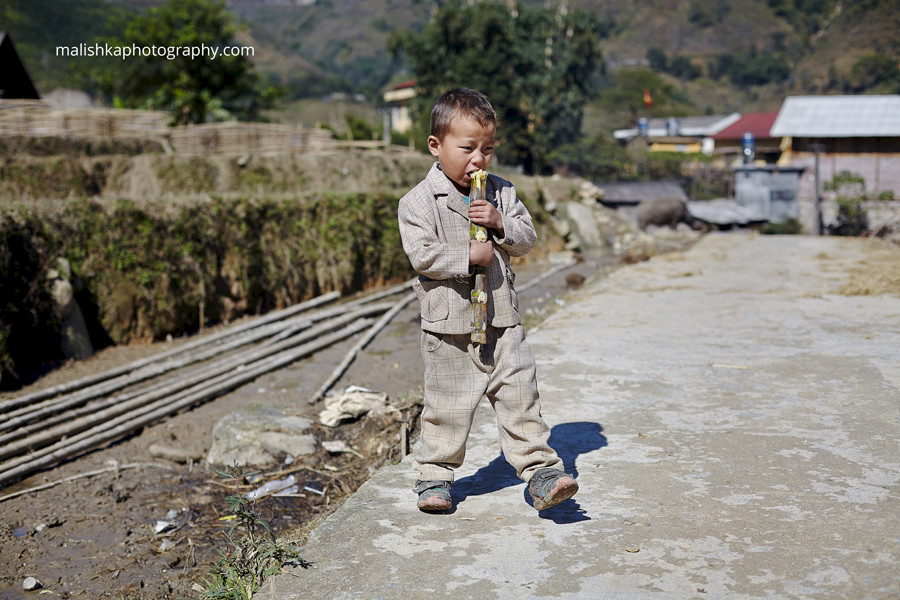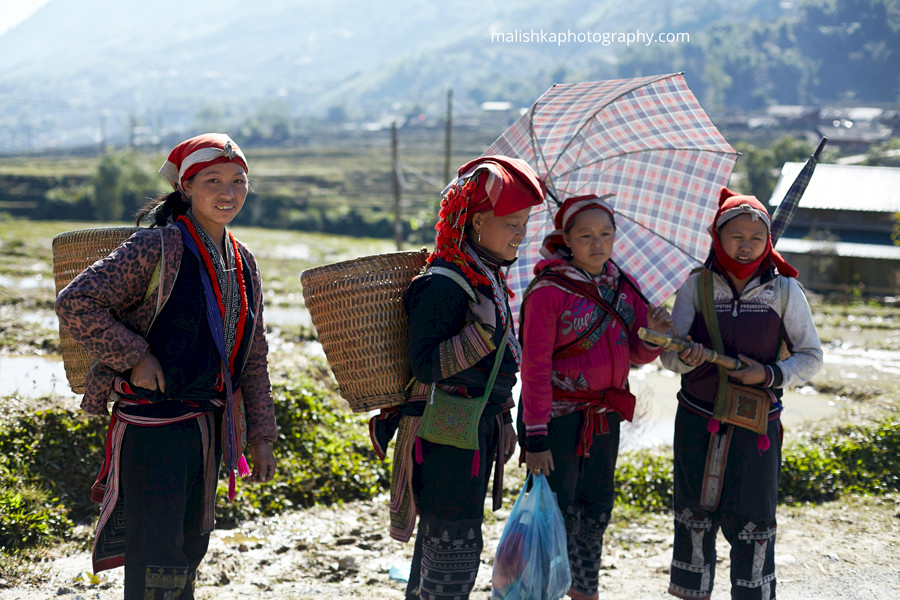 The central highlands of Vietnam are home to the Jarai and Ede people. Much like the ethnic groups in the North, the people here, mostly work on their farm. This area also famous for exporting goods such as coffee beans, cocoa and pepper.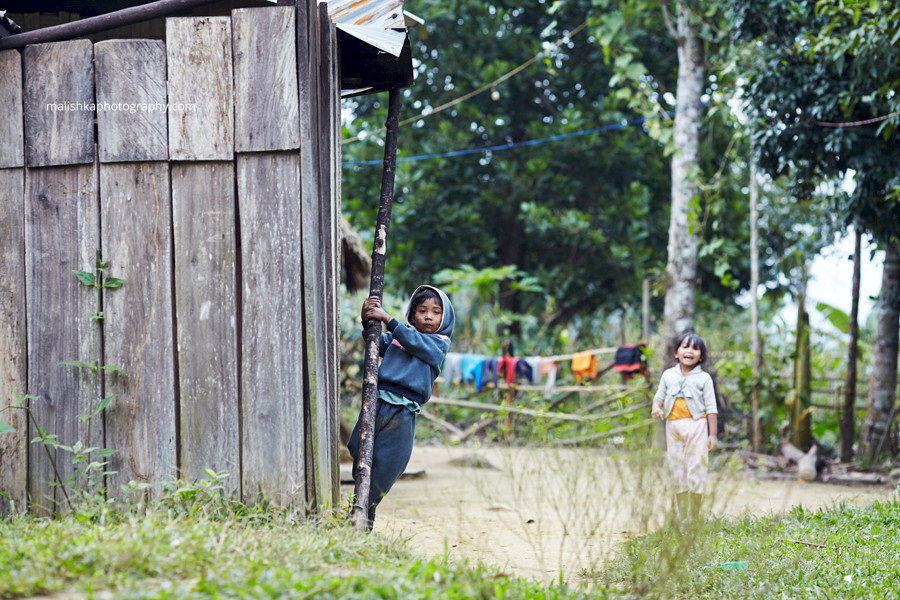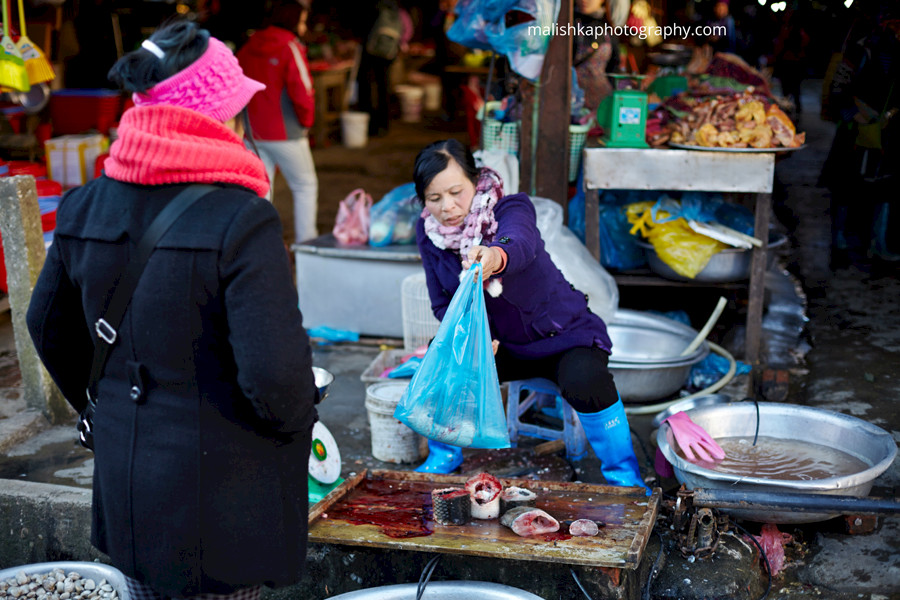 The local market in Vietnam always sells fresh food as well as ingredients; especially when it involves sea ingredients; from fish, crabs to squid; everything must be alive and fresh.
Hoi An and Da Nang
To the south central coast region of Vietnam is the old ancient trading town of Hoi An. The city at one time possessed the largest seaport and trading port in South East Asia dating back from the 15th to the 19th century. Hoi An is famous for its well-preserved architecture which reflects many influences from the Chinese, Japanese, Portuguese, French and British traders. Today, the town still maintained its intangible cultural diversity and richness; it is considered to be a living museum of architecture and urban lifestyle. One of the many activities you can do in Hoi An is to join the Lantern Festival, which accommodated on the fifteenth day of each month when people get to pray for fortune and health.
Ha Long Bay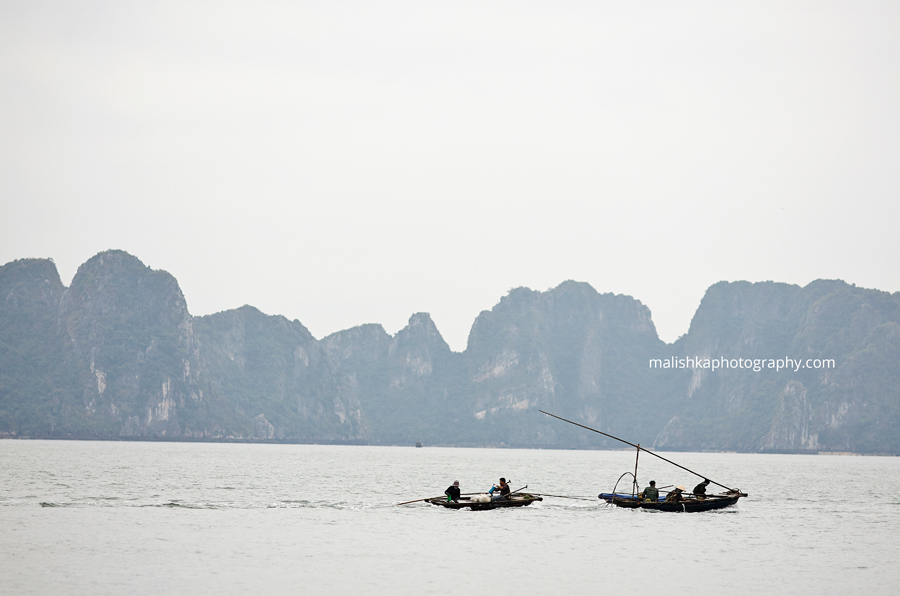 To the east of Hanoi city, approximately 110 miles by road is Ha Long Bay. The bay consists of 1600 islands and islets, making an impressive seascape of limestone pillars. The rock formations and limestone islands were shaped over several centuries by repeated erosion from the wind and sea; most of the islands here are uninhabited and unaffected by human. Among these islands are the floating villages; many people who were born in the village have never stepped foot on land, most of them spend their entire life fishing in the sea!
Planning a trip to Vietnam
If you are planning a trip to Vietnam, Cambodia and Thailand, you might be interested to see the travel itinerary I used.
Wed 11 Dec
13:05
Depart Glasgow Airport
Thu 12 Dec
12:05
Arrive Bangkok
 
Overnight Hotel in Bangkok
Fri 13 Dec
07:00
Depart Bangkok DMK Airport
 
08:40 Arrive Hanoi
 
Overnight @ Elite Hotel
Sat 14 Dec
 
(L,D)
 
08:00 Hanoi - Halong Bay: Pick up in Hanoi by shuttle bus for
 
Dragon's Pearl junk - 1 deluxe cabin.
 
Overnight on junk boat
Sun 15 Dec
 
(B,L)
 
Vung Vieng fishing village
 
10:00-11.30 Hon Gai Harbour, a la carte lunch
 
Halong Bay - Hanoi - Day use hotel in Hanoi (New Moon Hotel)
 
20:00 Pick up @ New Moon Hotel, for Night train to Sapa.
 
Check in King Express Train (2 beds in a 4 soft sleeper
 
cabin)
Mon 16 Dec
 
(L)
 
Early Private car + guide pick up at Lao Cai train station for
 
light trek to Sapa
 
Cat Cat
 
Y Linh Ho
 
Lunch in a restaurant
 
Check in H'Mong Sapa Hotel
Tue 17 Dec
 
(B,L,D)
 
Private car and guide pick up for light trek to Lao Chai
 
Ta Van
 
Giang Ta Chai
 
Lunch in a local house.
 
Drive to Lao Cai station.
 
Night train back to Hanoi.
Wed 18 Dec
 
Early Arrive in Hanoi in the early morning. Trip ends
 
14:10 Fly to Da Nang by VietJet VJ8883 (1h 15m)
 
15:25 Arrive Danang
 
Go to Hoi An
 
Stay overnight in Hotel in Hoi an
 
Essence Hotel (£52/night) paid
 
>Hotel_Review
Thu 19 Dec
 
Day Hoi an
 
Stay overnight in Hotel in Hoi an
 
Essence Hotel (£52/night) paid
 
>Hotel_Review
Fri 20 Dec
07:00
Jeep from Hoi An => Hue $250
 
http://lookingglassjeeptours.com/vietnam/tours
 
ITINERARY Instead of taking the direct coast road to Hue
 
we can follow the beautiful mountain roads through the
 
central highlands. In the morning we will stop and see
 
some Ca Tu ethnic minority villages, and then continue to
 
the Ho Chi Minh Highway. The Ho Chi Minh Highway is a
 
newly paved, nearly deserted road winding thru beautiful
 
green hills. We can experience a delicious lunch with
 
amazing mountain views right near the Laos border before
 
continuing through the countryside and arrive at your
 
destination in the early evening.
 
Stay overnight Hue Serene Palace Hotel
 
Hotel_Review
 
Hue Serene Palace 21 Lane 42 Nguyen Cong Tru street, Hue,
 
Thua Thien-Hue, Property information: +84 54 3948585
 
1 Room: Superior Room 2 Guests: 2 Adults
 
1 Night: Fri 20/Dec/2013 to Sat 21/Dec/2013 Total: £18.47
 
, paid in full
Sat 21 Dec
 
Day Hue
 
18:15 Fly to Saigon ($23) VietJet VJ8373
 
19:35 Arrive Saigon
 
Stay overnight Signature Saigon Hotel (£56.44 for 2
 
nights, superior room)
 
65-67-69 Nguyen Thai Binh St | Dist 1, Ho Chi Minh City
 
70000, Vietnam
 
Hotel_Review
Sun 22 Dec
 
Day Saigon
 
Stay overnight Signature Saigon Hotel
Mon 23 Dec
 
Cycling Tour http://www.sinhbalo.com/ and
 
http://cyclingvietnam.net
 
Cycling Day 1: Sai Gon - VinhLong. (L,D)
 
Overnight @ Homestay
Tue 24 Dec
 
Cycling Day 2: VinhLong - CanTho. (B,L,D)
 
Overnight @ The Hau Giang hotel (3* hotels)
Wed 25 Dec
 
Cycling Day 3: CanTho - ChauDoc. (B,L)
 
Overnight @ The Chau Pho hotel (www.chauphohotel.com)
Thu 26 Dec
07
.10 Cycling Day 4: Chau Doc-Phnom Penh by high speeds boat (B)
 
Overnight in Hotel in Phnom Penh
 
Rambutan Resort #29 Street 71,Chamkarmon, Phnom Penh, ,
 
Property information: +855 17 992240
 
1 Room: Standard Double Room 2 Guests: 2 Adults 1 Night:
 
Thu 26/Dec/2013 to Fri 27/Dec/2013 Total: £39.51 , paid
 
in full
Fri 27 Dec
 
Day Phnom Penh
 
18:20 Fly Phnom Penh to Siem Reap (£63.39) Cambodia Angkor Air
 
Non-Stop / K6 117
 
19:05 Arrive Siem Reap
 
Overnight in Hotel in Seam Reap
 
V&A Villa 9($20/night)
 
Lucky International School Road
 
National Road 6
 
Sala Kanseng
Sat 28 Dec
 
Day Siem Reap
 
Overnight at V&A Villa in Seam Reap
Sun 29 Dec
 
Day Siem Reap
 
21:45 Fly to Bangkok Air Asia (£74) FD 2859
 
22:50 Arrive Bangkok (Don Mueang DMK)
 
Overnight in Hotel in Bangkok
 
The Warehouse Bangkok
 
120 Bunsiri Road, San Chao Por Sua, Pranakorn, Bangkok, ,
 
10200
 
Property information: +66 2 6222935
 
1 Room: Deluxe (Corner Room) - Breakfast Incl - Hot Deal
 
2 Guests: 2 Adults
 
2 Nights: Sun 29/Dec/2013 to Tue 31/Dec/2013 Early
 
Booking Bonus - Save 16% on your hotel stay
 
Total:£71.30 , paid in full (Expedia)
Mon 30 Dec
 
Bangkok
 
Overnight in The Warehouse Bangkok
Tue 31 Dec
20:40
Bangkok
 
Fly Bangkok to Glasgow
Jan
07:30
Arrive Glasgow