That was a great spring day! This fantastic photo session happened in the middle of the city of Edinburgh. The city doesn't stop to amaze me. As an Edinburgh based wedding photographer I feel really lucky to be able to photograph the lovely couples here. Most of the couples choose the locations which have special meaning to them or the spots they just like. It is like a lottery here with the weather but then again each weather gives the photos different feel. Each photo session is unique like the people who participate in it. We usually chat and laugh and the time flies by and the end results are great images.
As a part of my wedding packages I offer a couple photo session. It seems like a fun experience, if you have not been photographed before. It also makes me feel not like a total stranger when I arrive on your wedding day.
This photo session as you can see took place at the bottom of Arthur's Seat which is situated in the centre of Edinburgh, about a mile away from Edinburgh Castle. The hill itself rises above the city to a height of 250.5 m (822 ft), provides excellent panoramic views of the city, is relatively easy to climb, and is popular for hillwalking. That day however, we did not climb it.
We stayed behind the Salisbury Crags, since the wind, oh the wind that day was strong! We actually could sit on the grass and get some interesting shots. Not often the grounds here are dry.
I love getting photographs from different perspectives. So lying down on the grass was ok. The photographs turned out great. Blue sky and sunny weather mixed with the green scenery and hills and some of the city shapes in the background.
I offer portrait photography to everyone who would like to be in front of my camera. Edinburgh offers so many diverse backdrops and weather conditions that every photography session is so unique. I do like this diversity and am always happy to venture into locations where I have not photographed before. Below some of the pictures taken that day!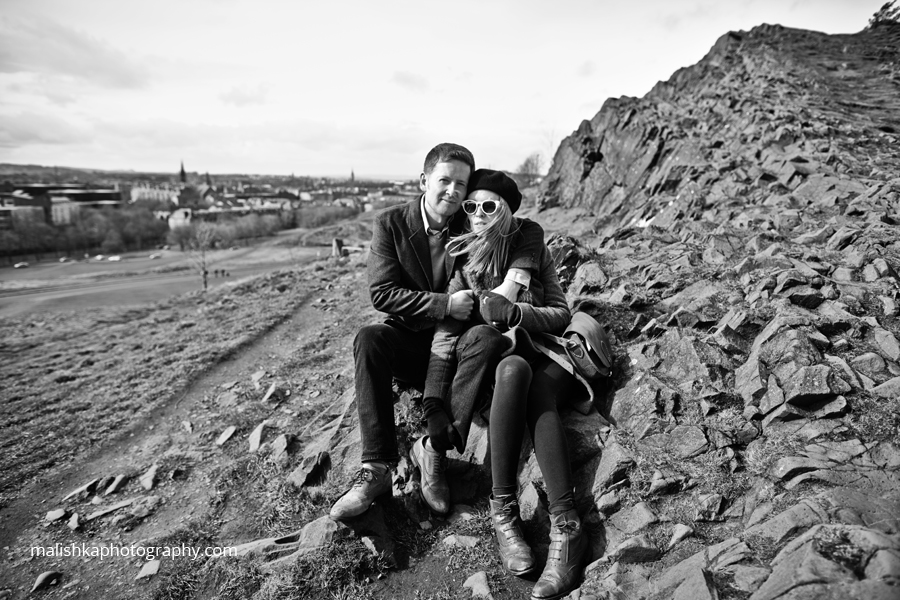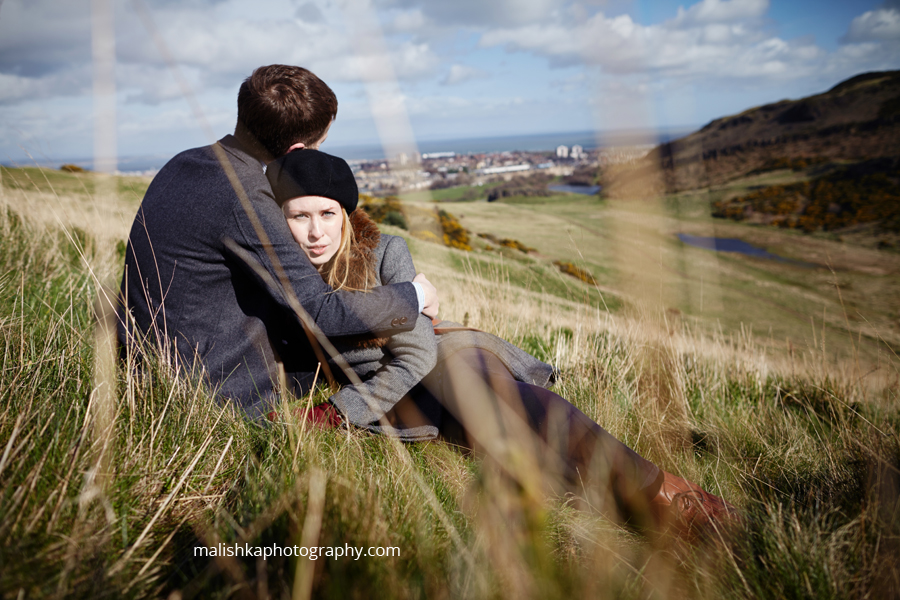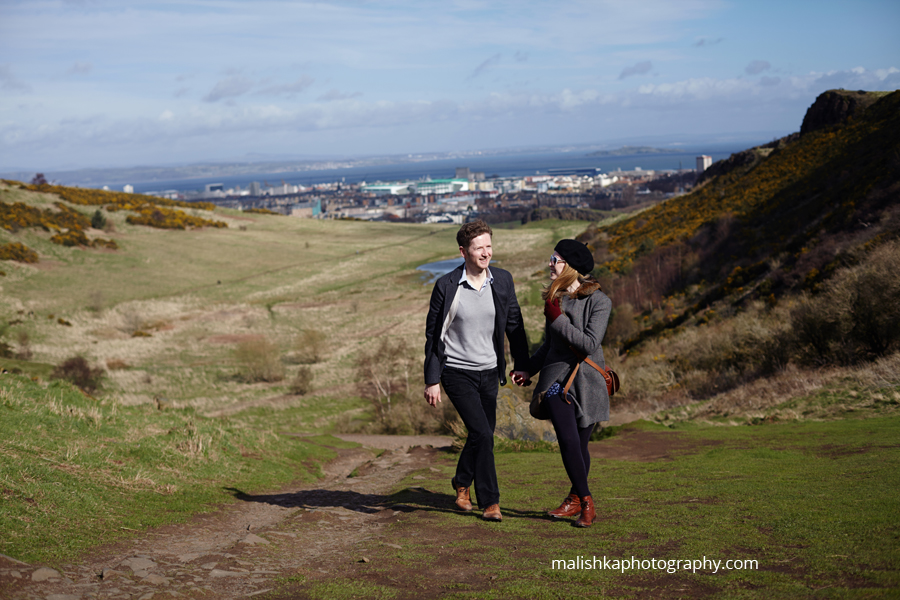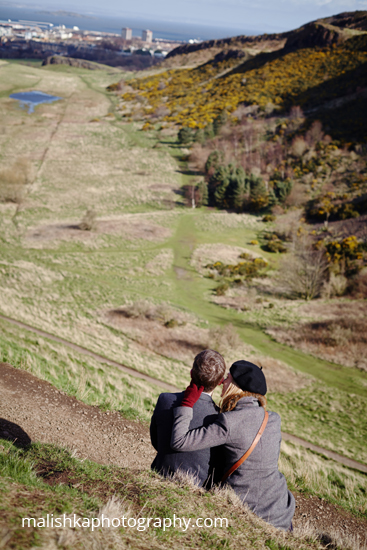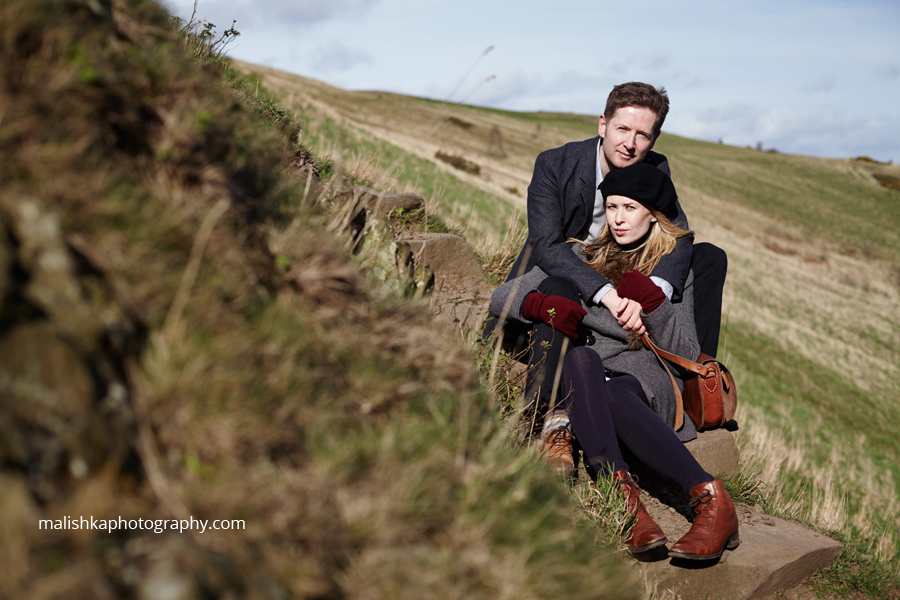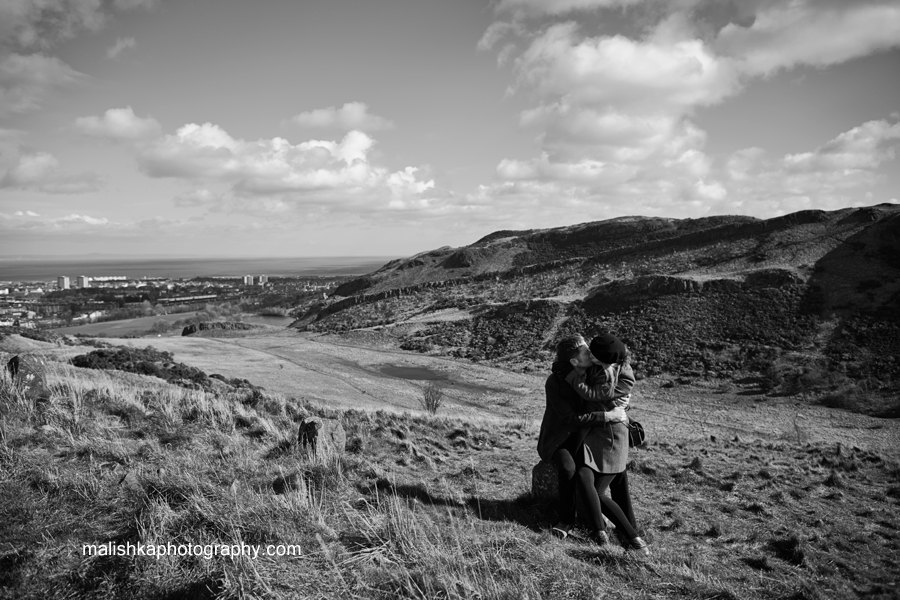 Posted by Kasia Maliszewska, Edinburgh wedding photography