Dalhousie Castle is only 8 miles away from Edinburgh. It is a real gem among the wedding venues. The Castle is surrounded by splendid grounds with majestic trees, a bridge and spacious grassy fields.
It offers a historic look and feel combined with natural beauty. It is a paradise for photography I think and such a great place to celebrate the wedding. The redish walls give a nice warm feel to the wedding photos. The presence of the green scenery makes the eye wander around with pleasure.
Lovely day it was for a wedding! Full of emotions and the biggest number of page boys and little bridesmaids I have witnessed. The ceremony took place in the castle's chapel overlooking the grassy fields. The drink reception was held on the terrace since it was a warm, actually a really warm September day! Plenty of laughing and chatting throughout the day to make it special for the lovely bride and groom!
I was there to document all the scenery of the beautifully located castle and the spirit of the day. As a wedding photojournalist I do not direct the day, I follow the day as it unfolds. With the images I build the story, to show the day as real as it was. I am there to record the emotions and feelings. That is what the reportage wedding photography is about, about capturing the real thing, about telling the story that is so unique to every bride and groom.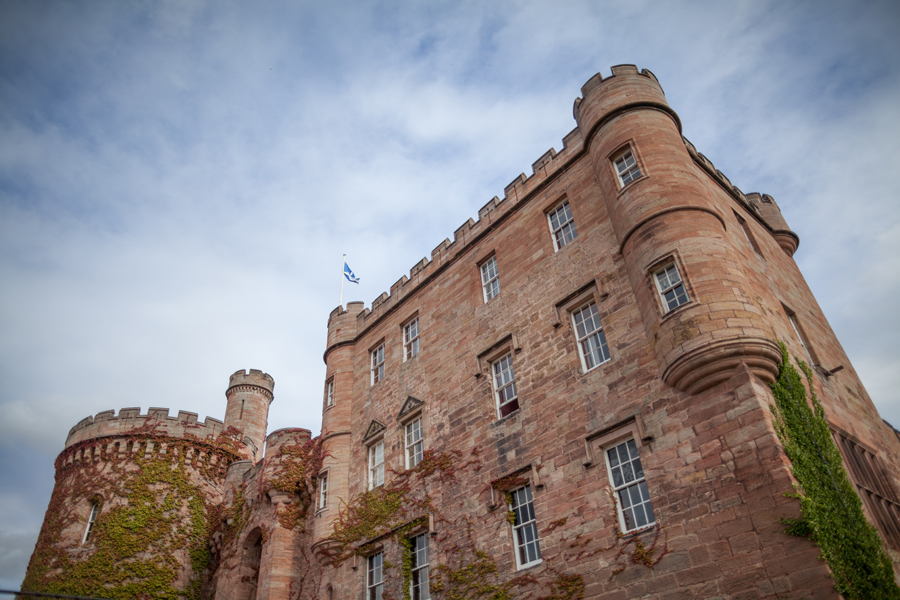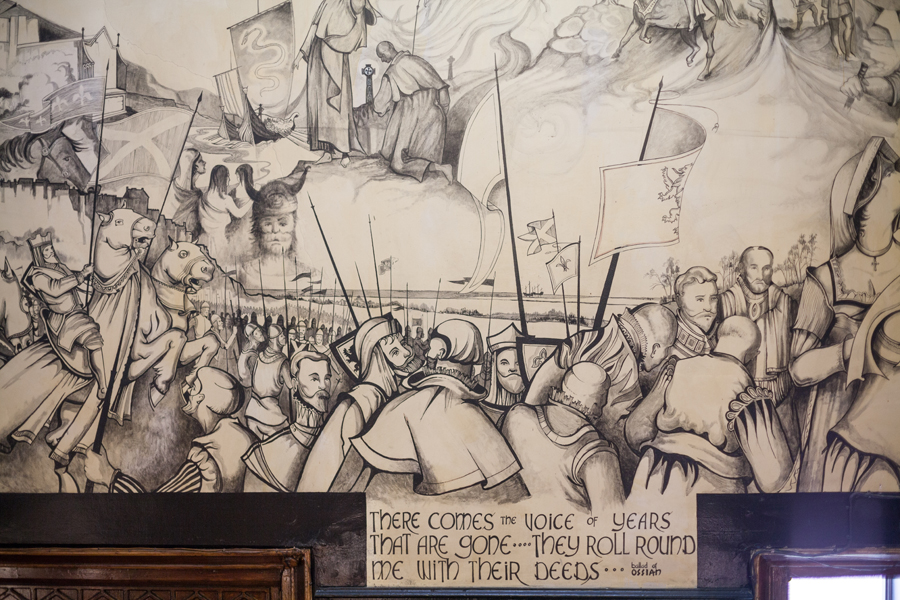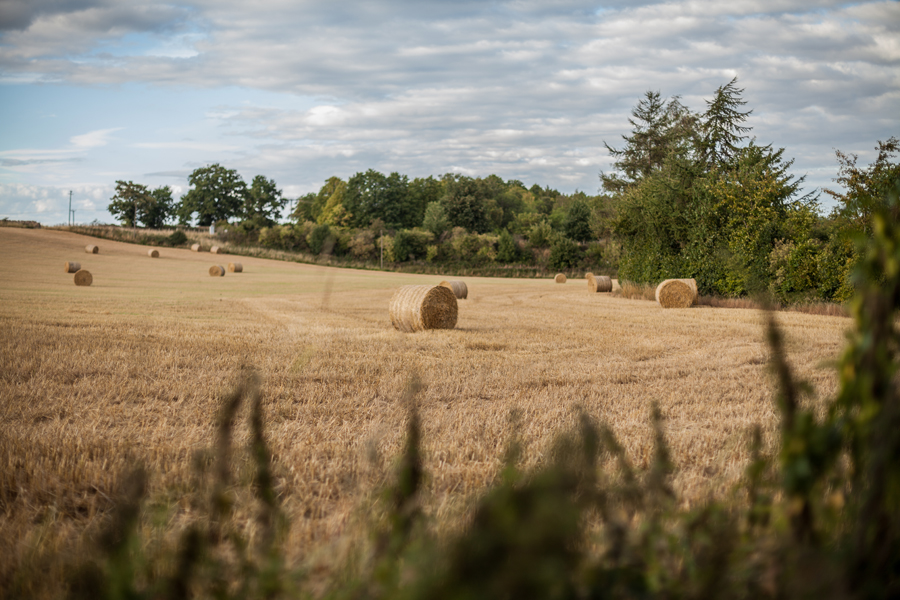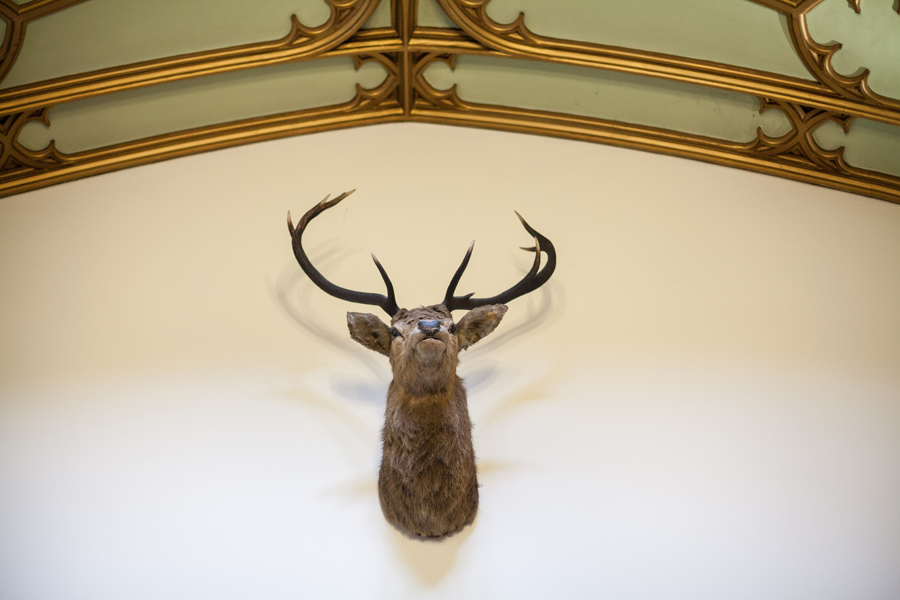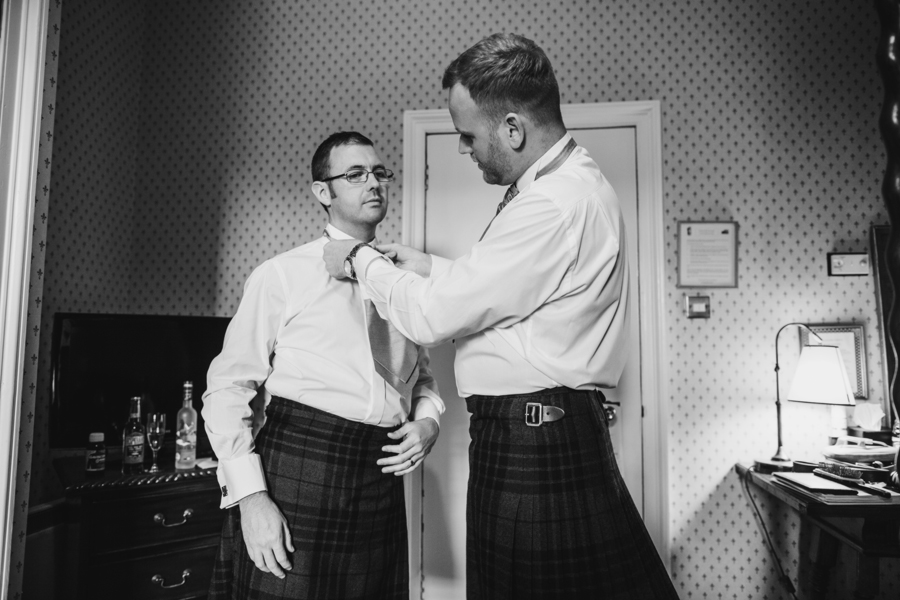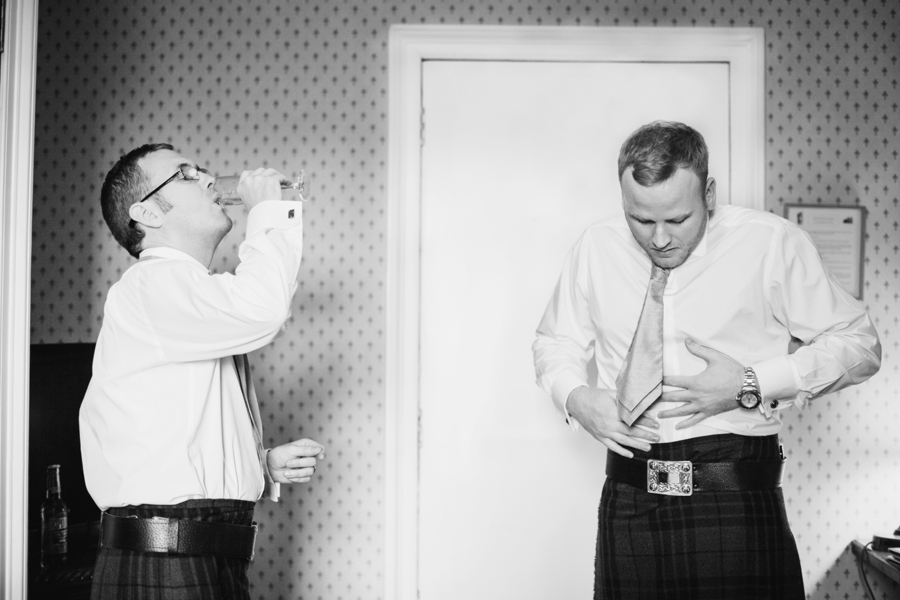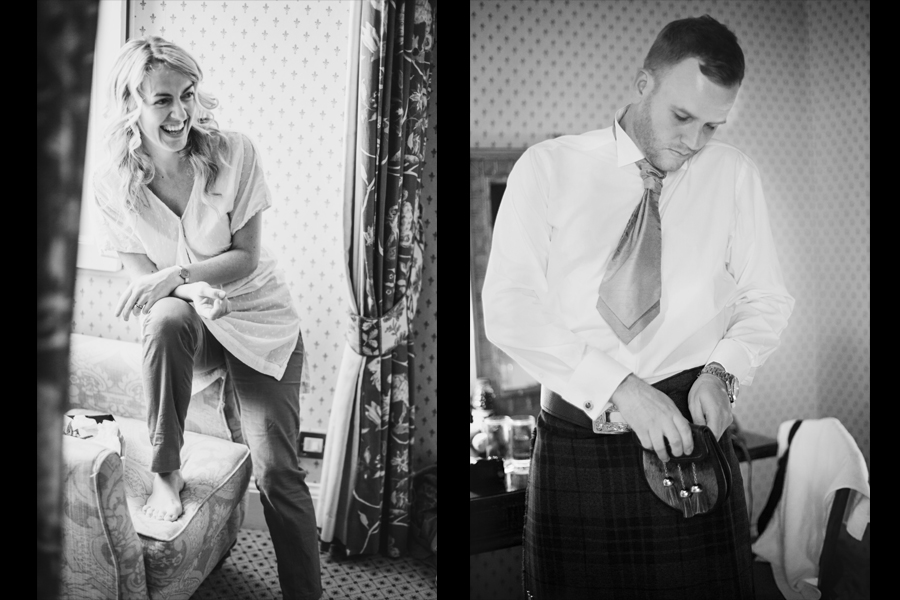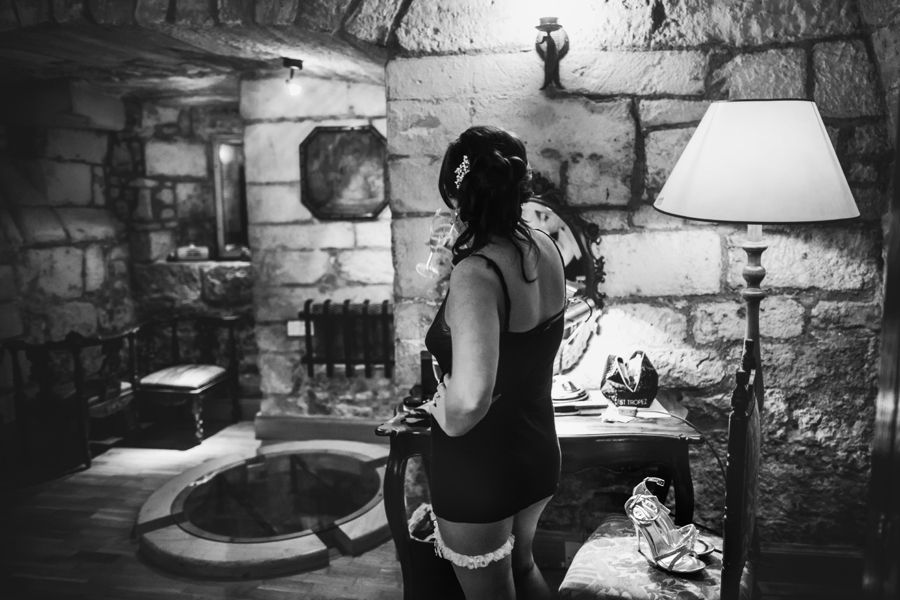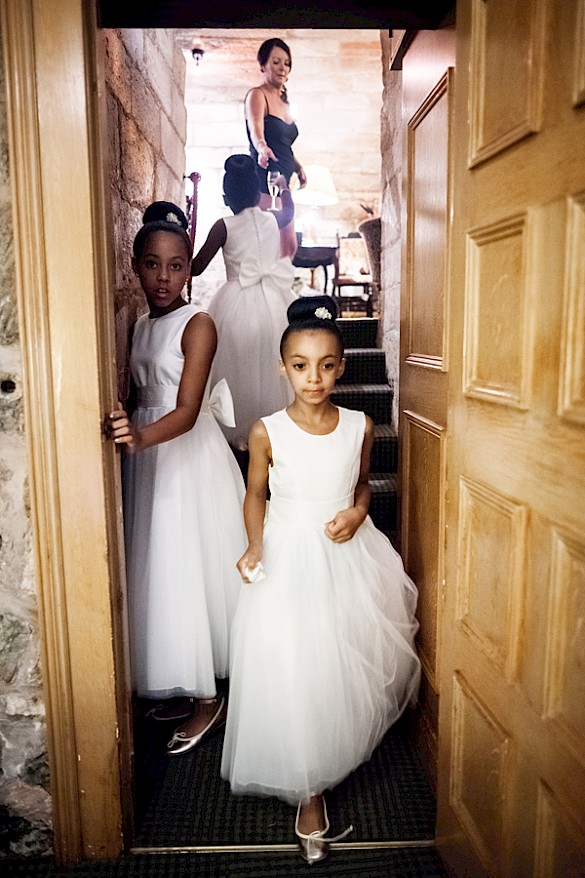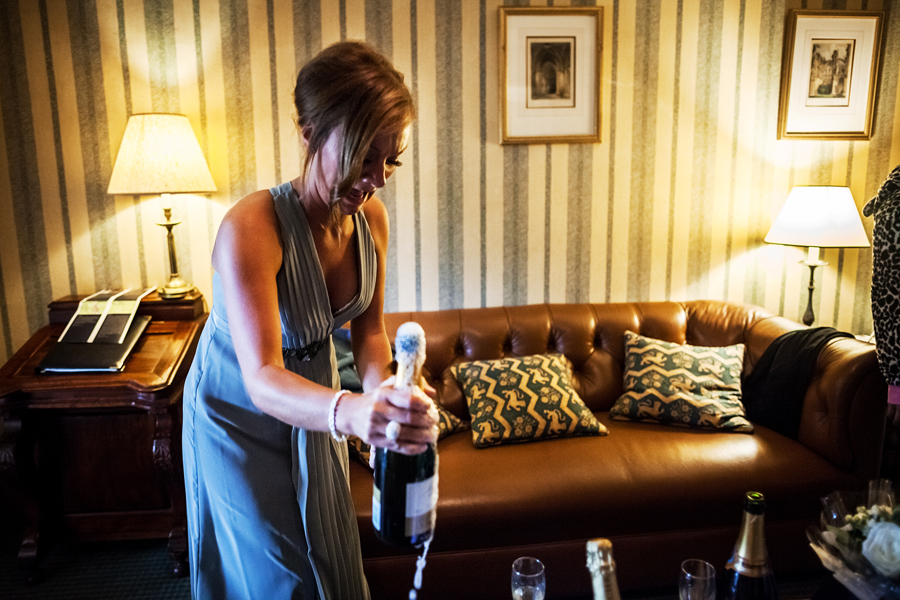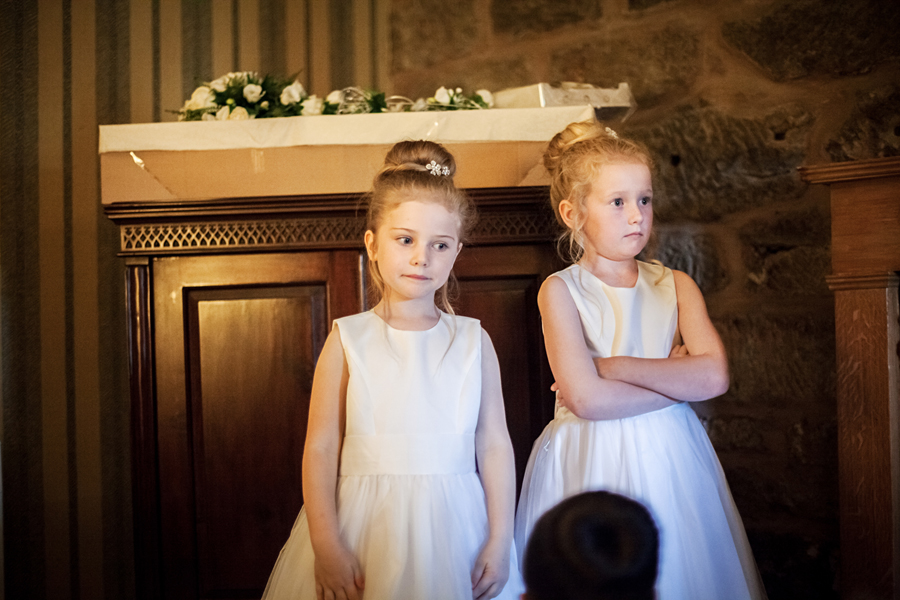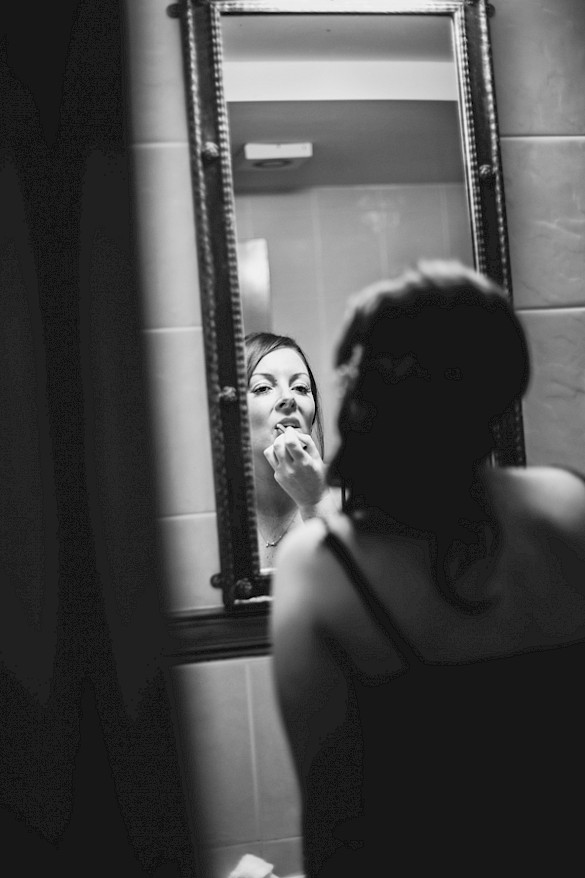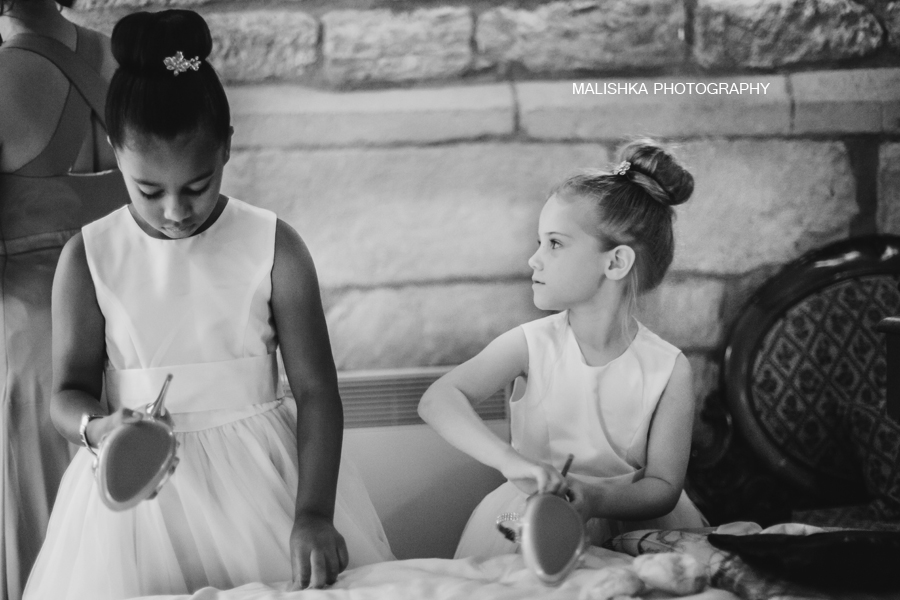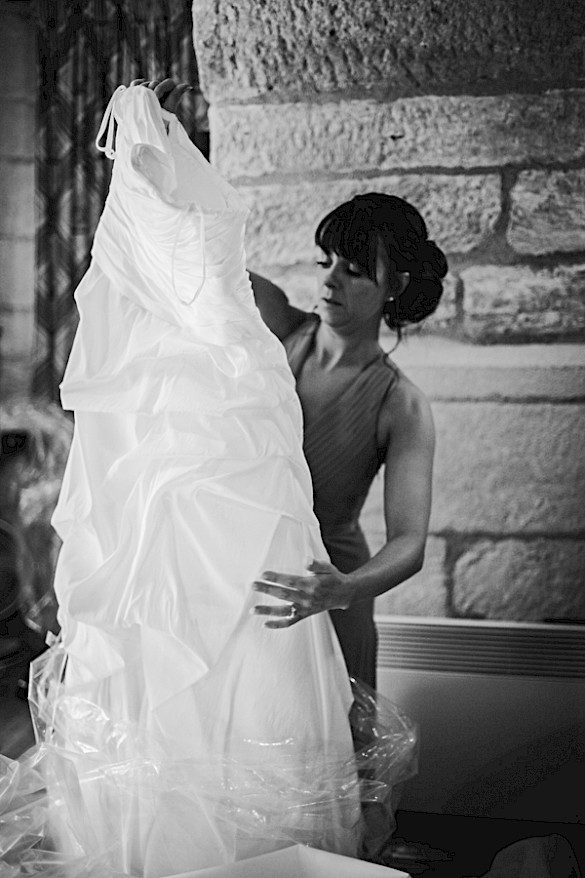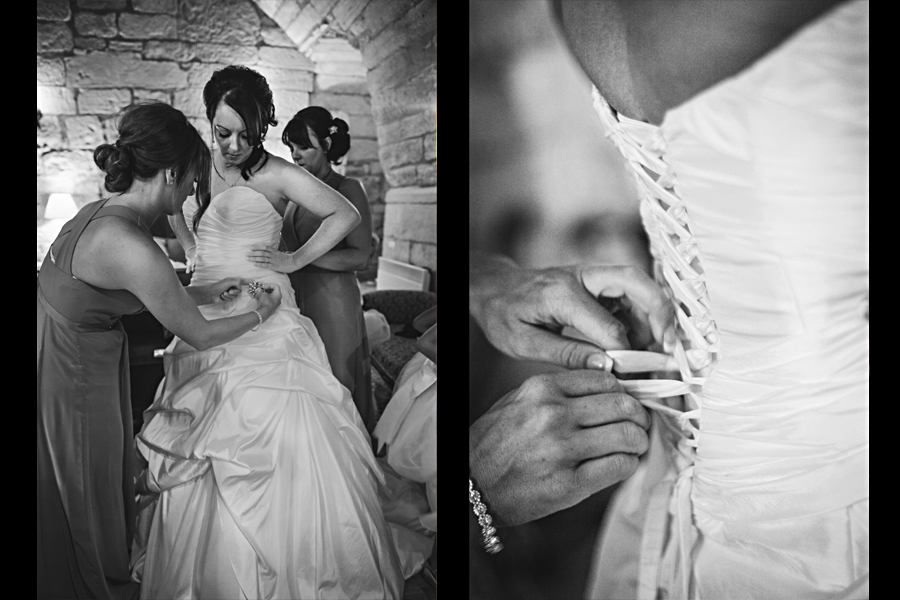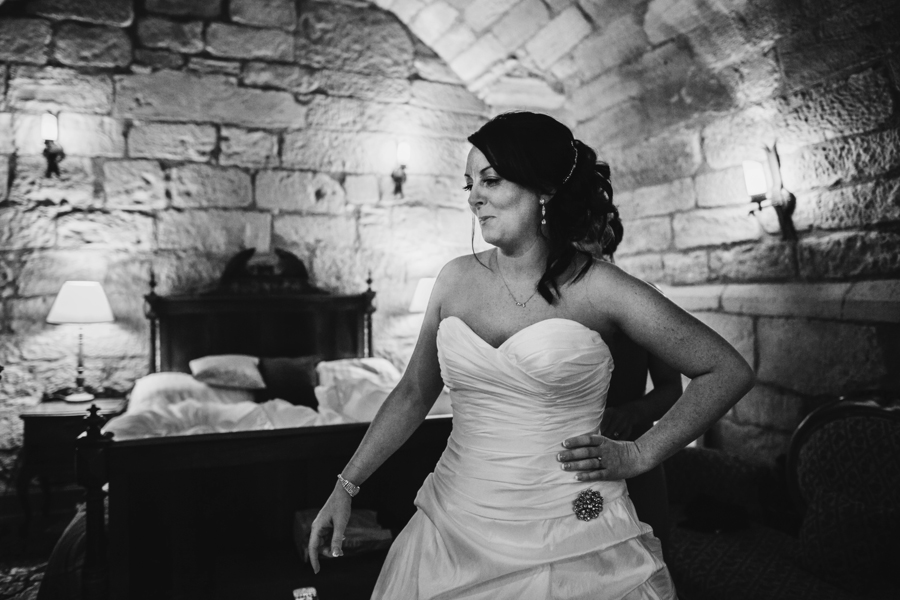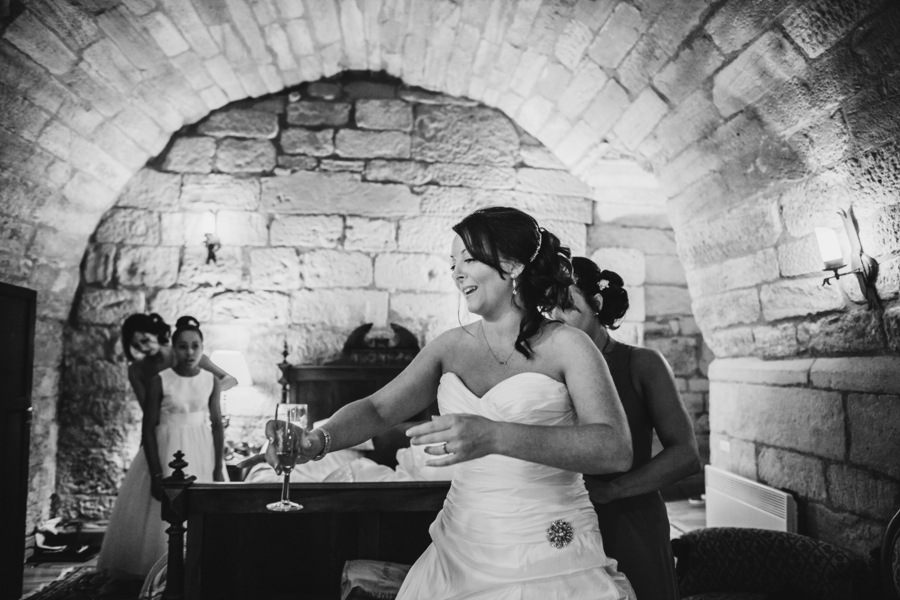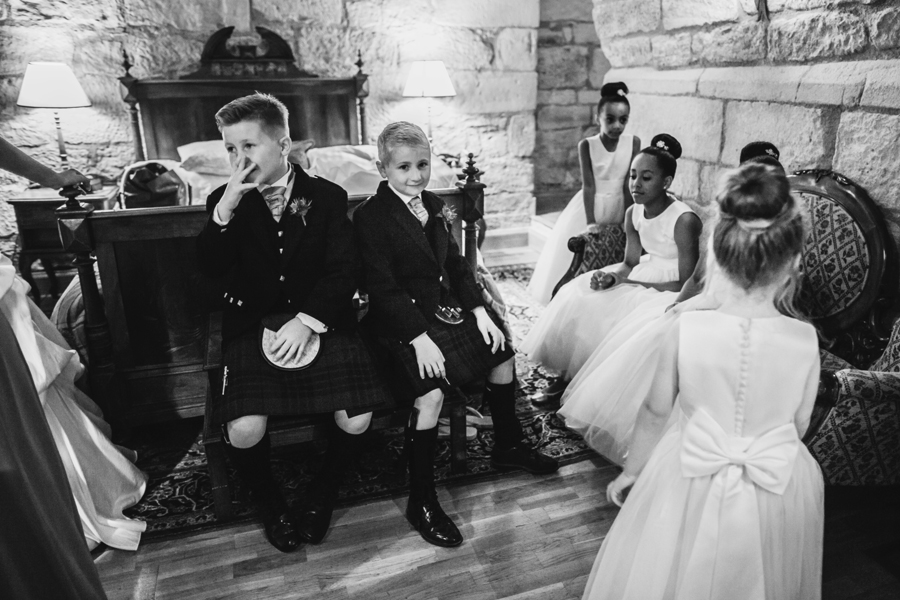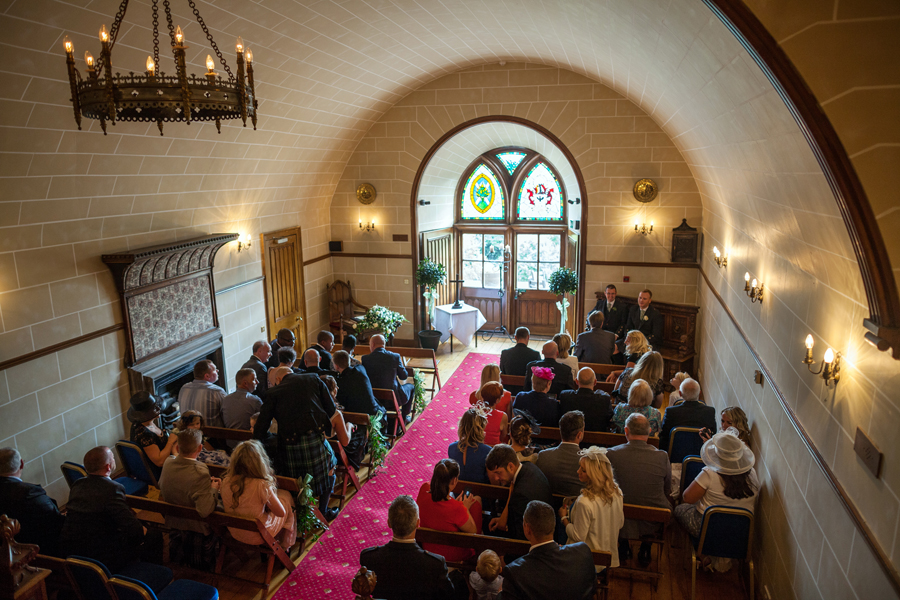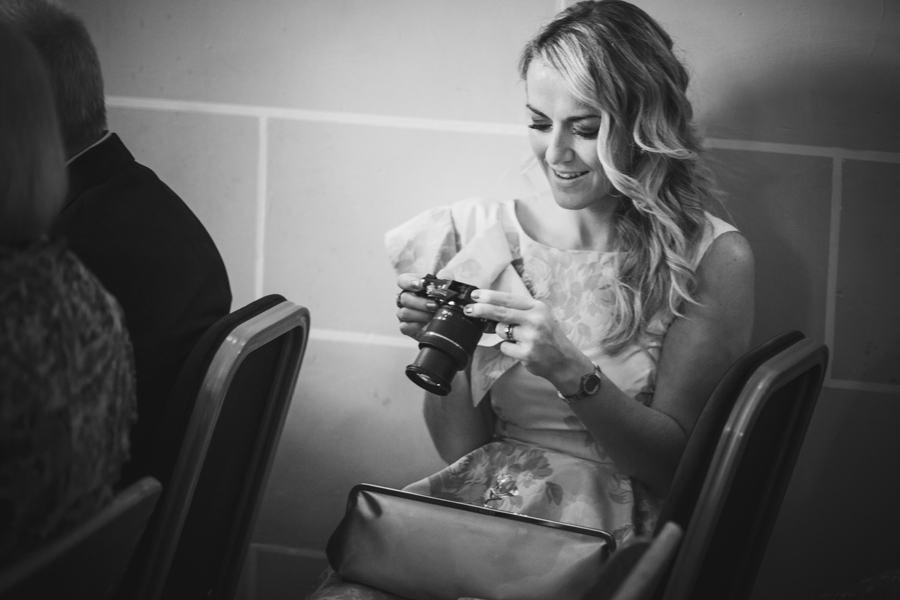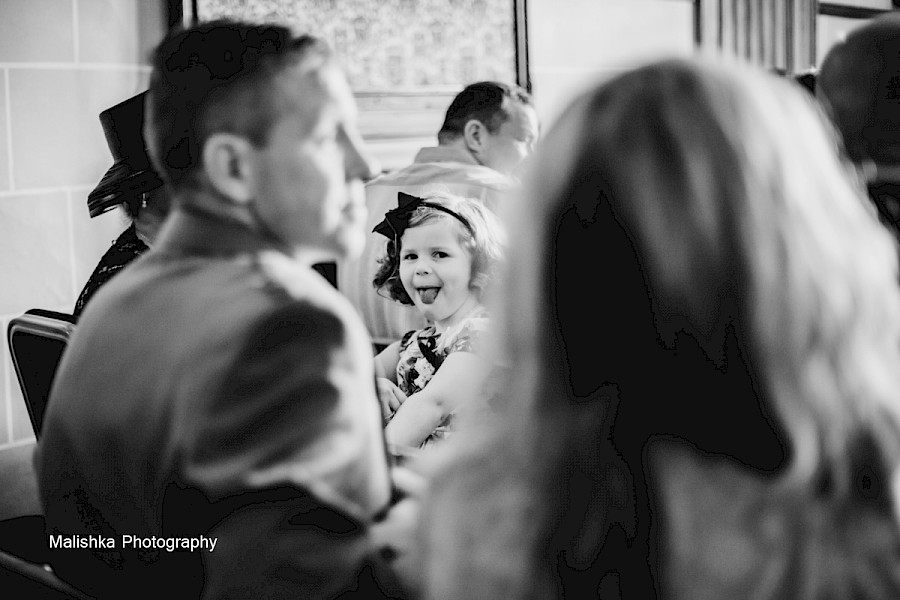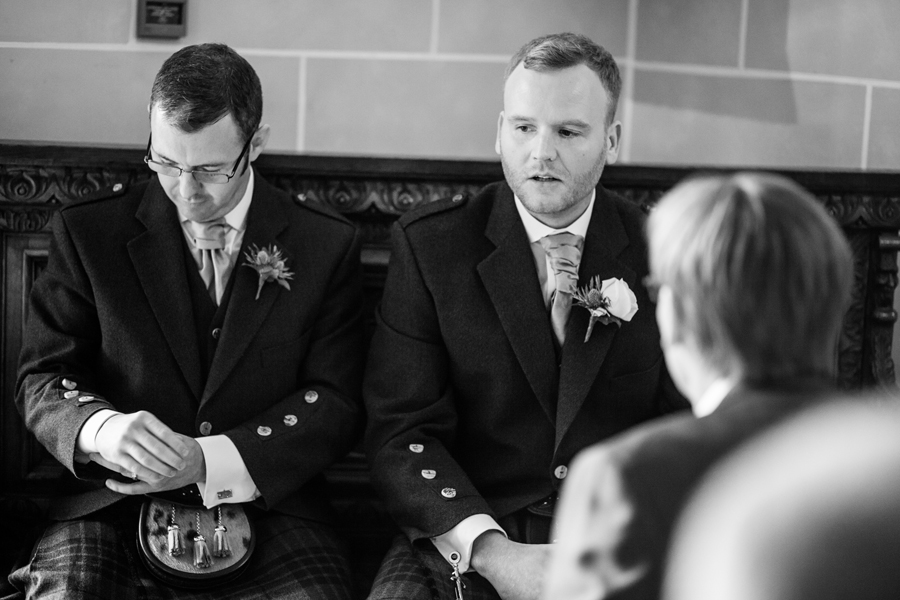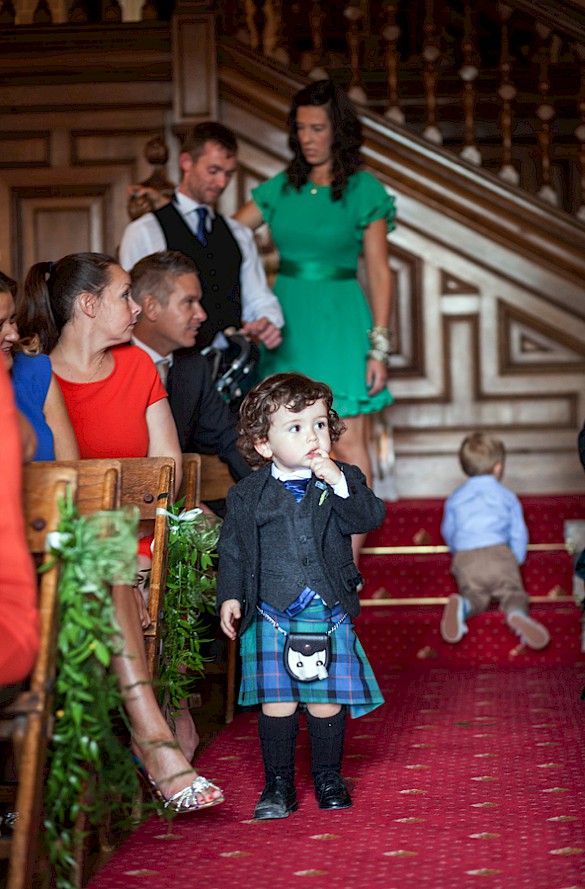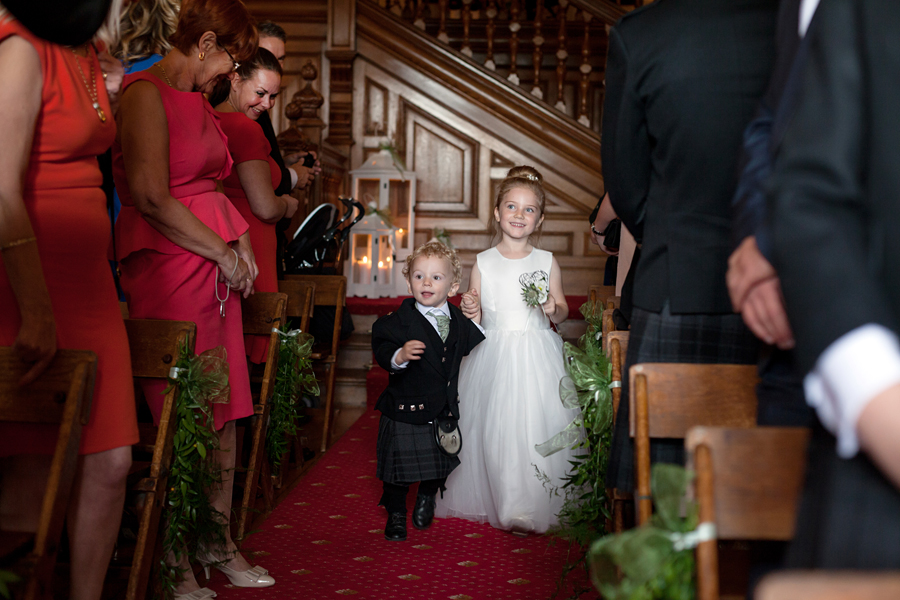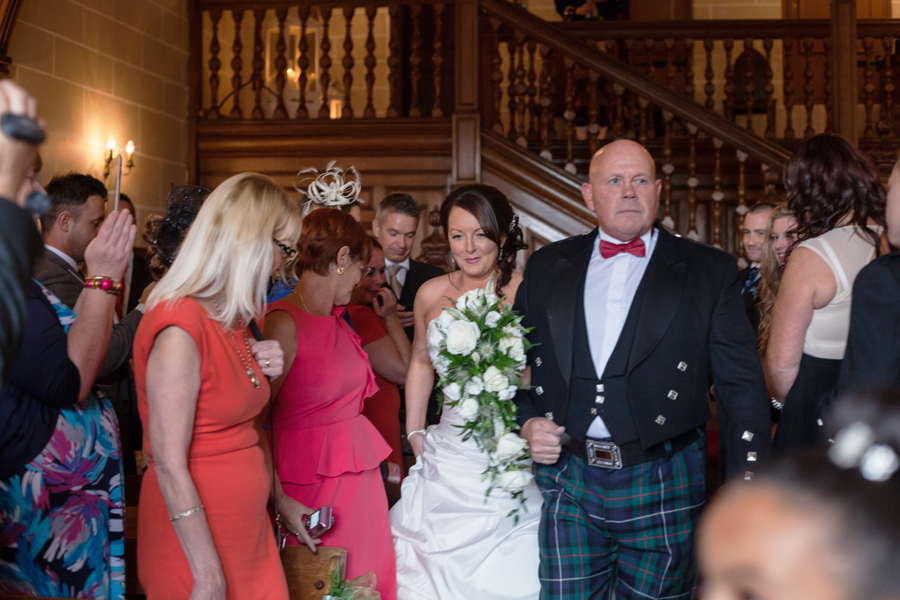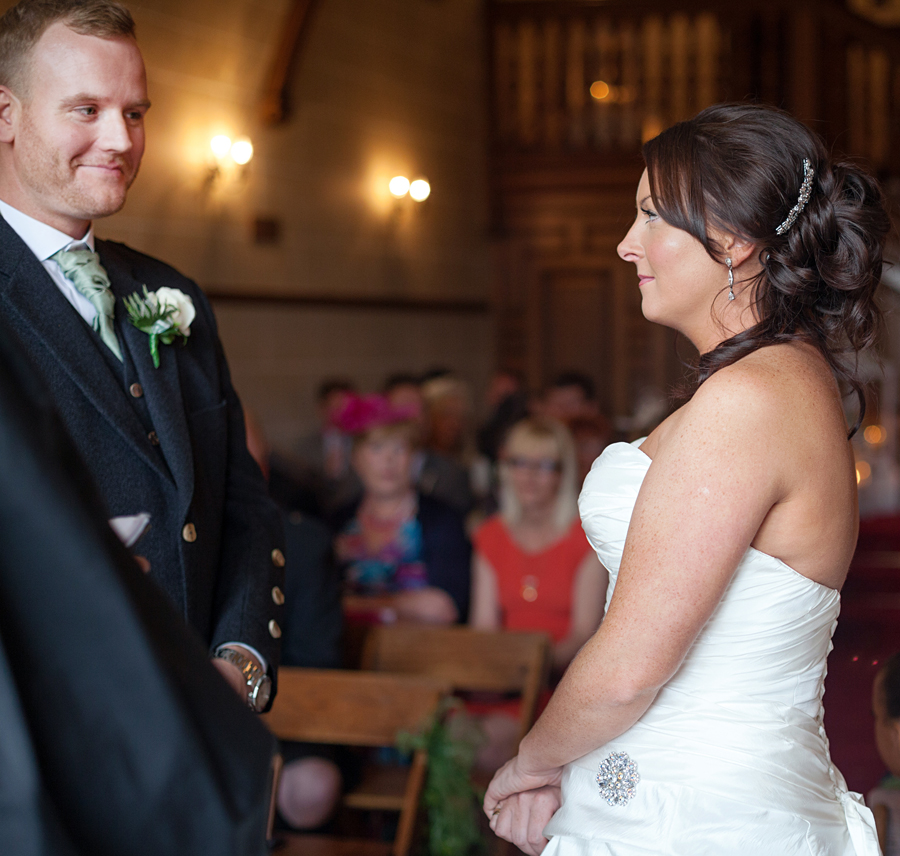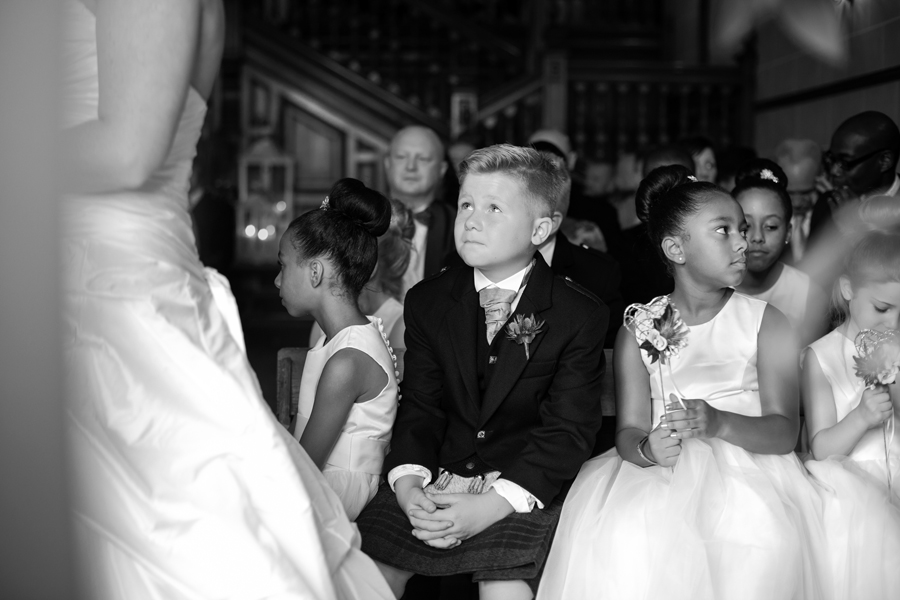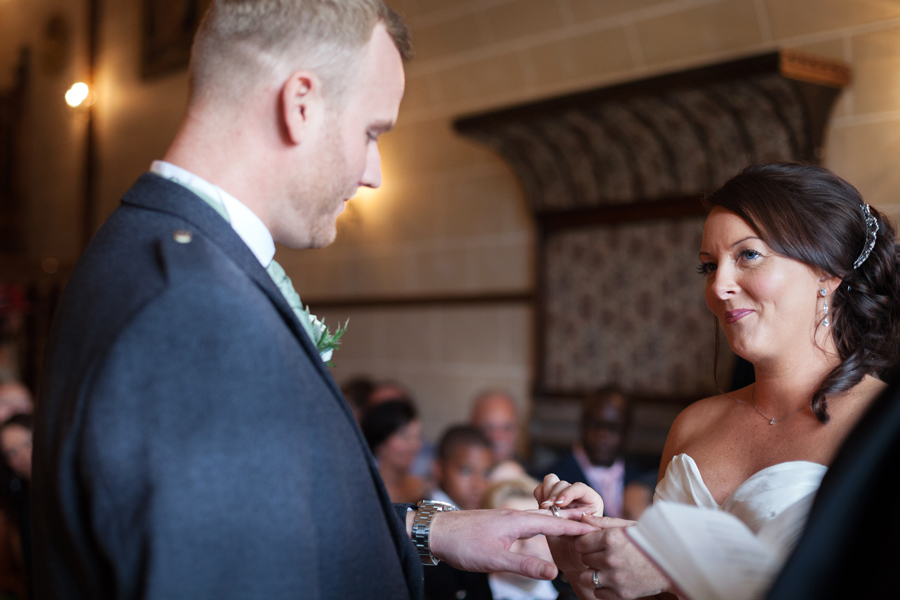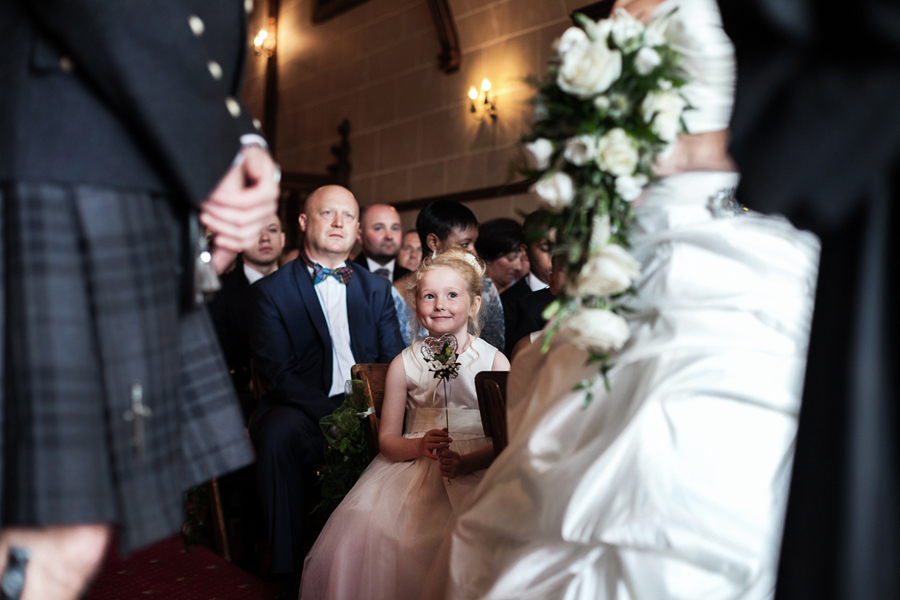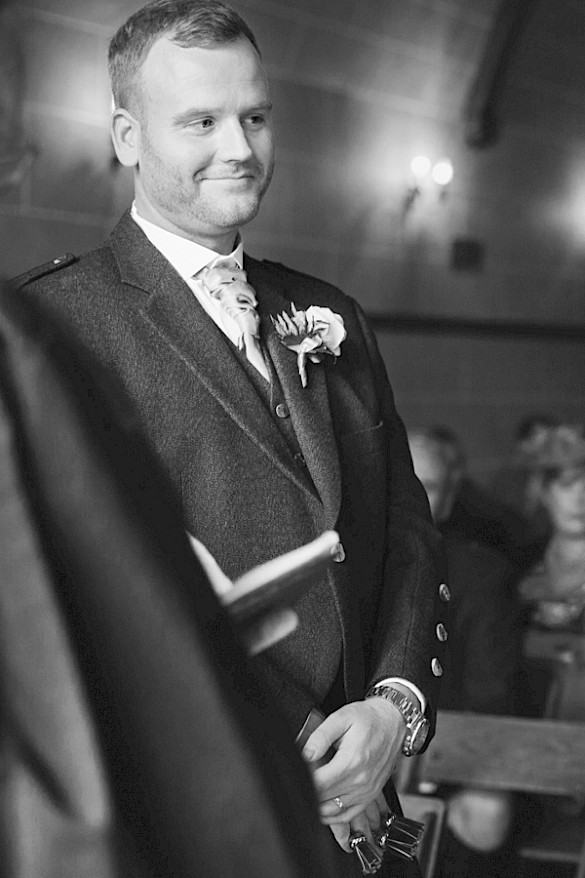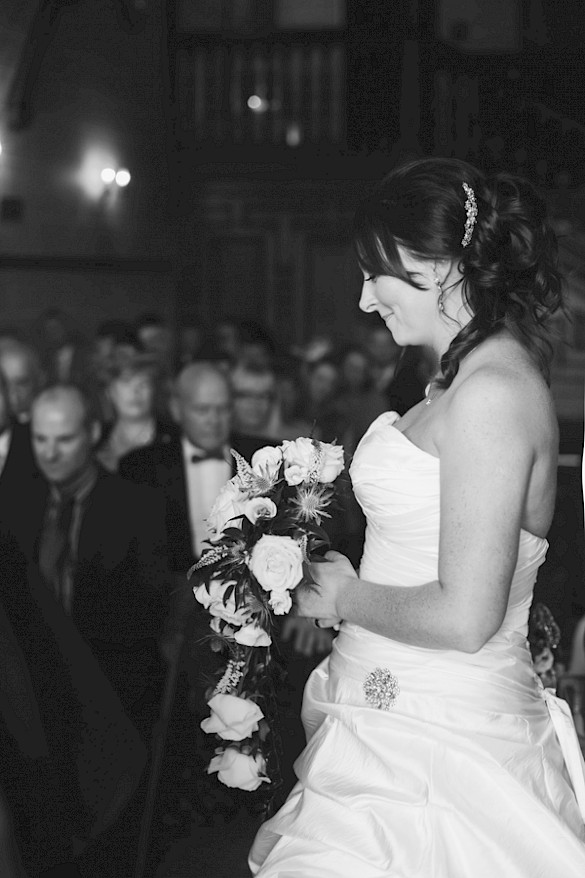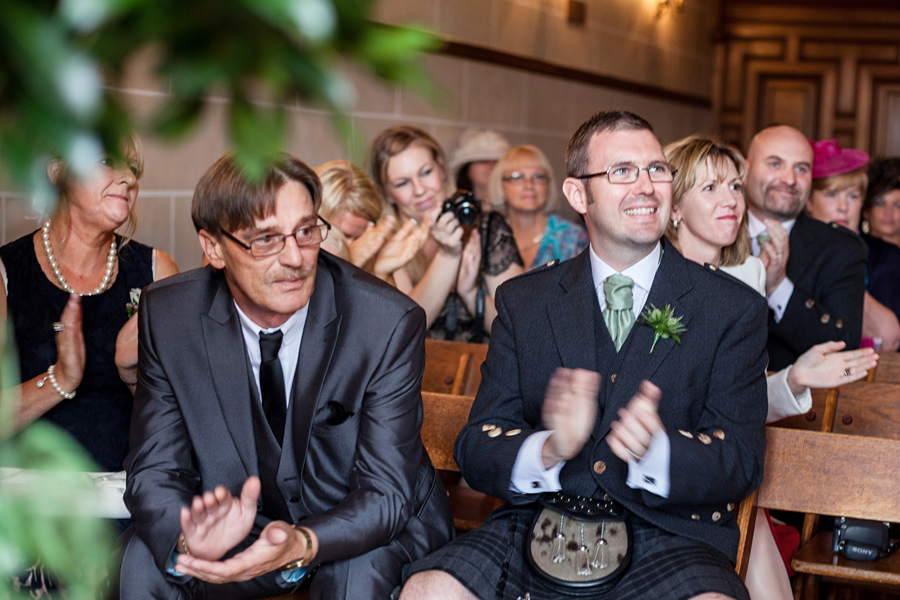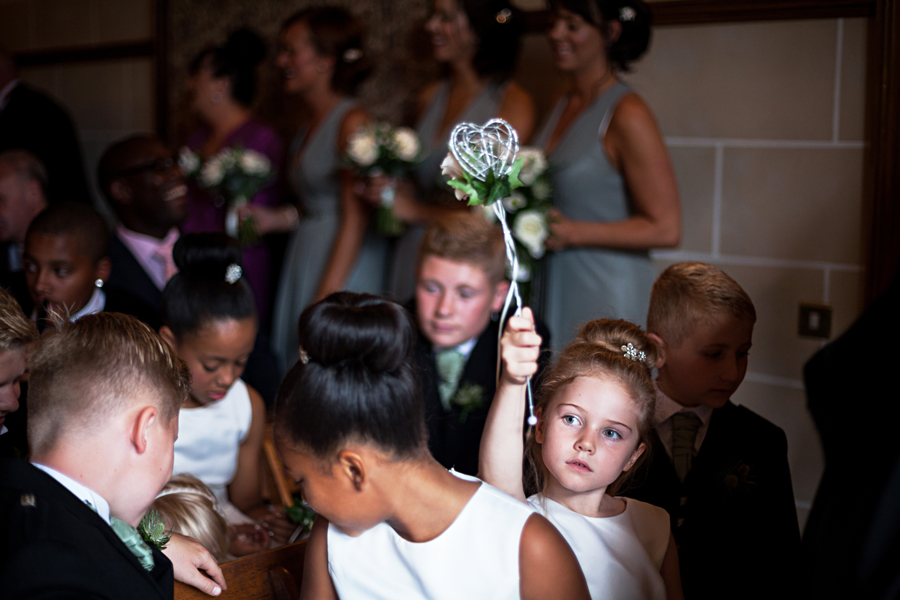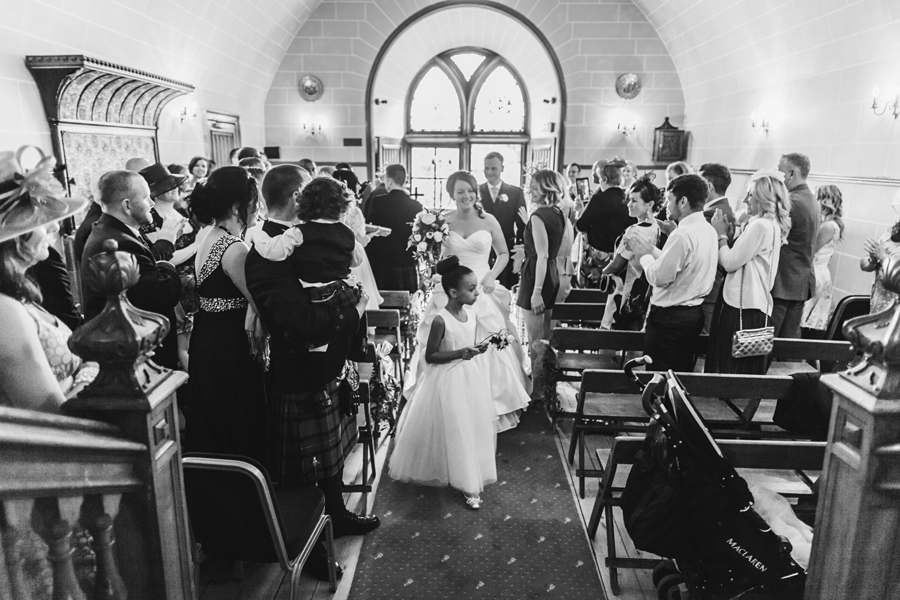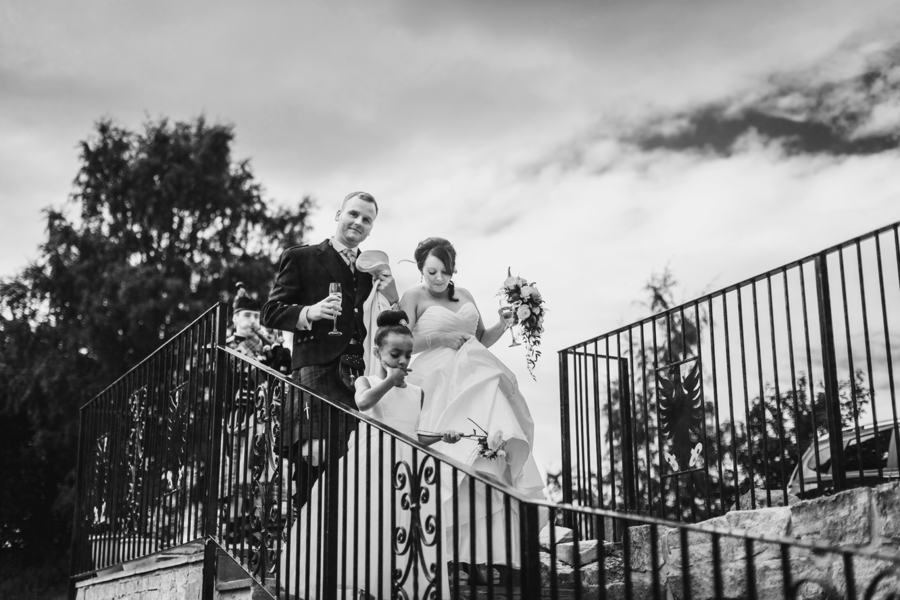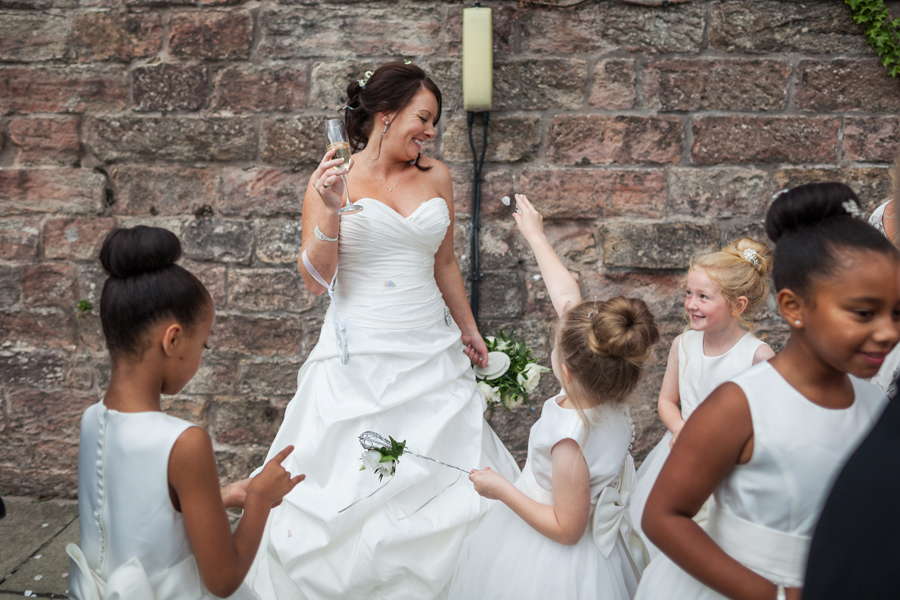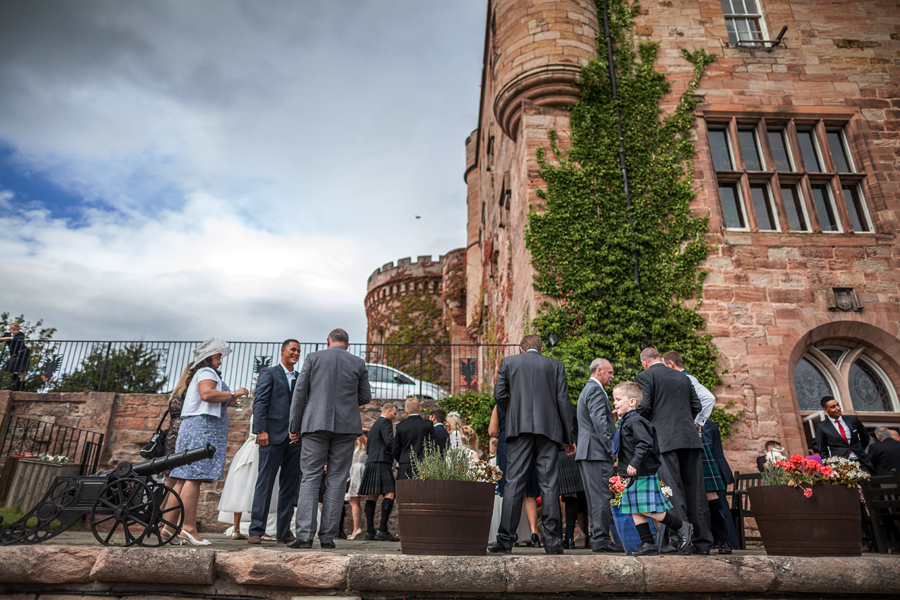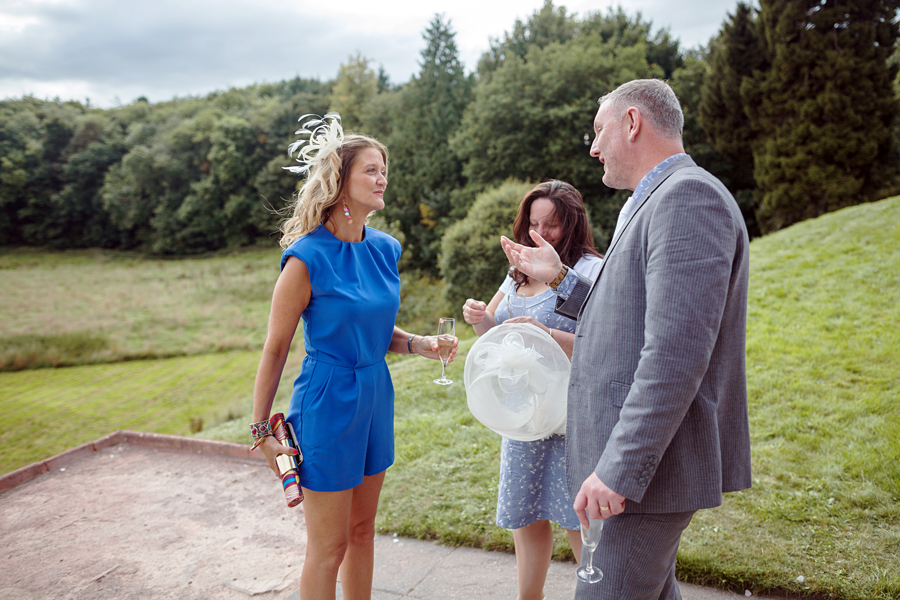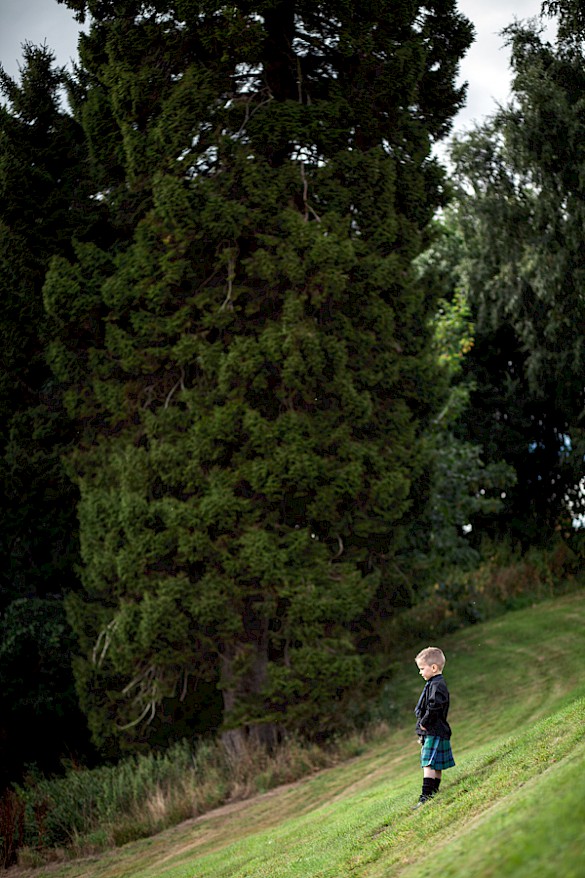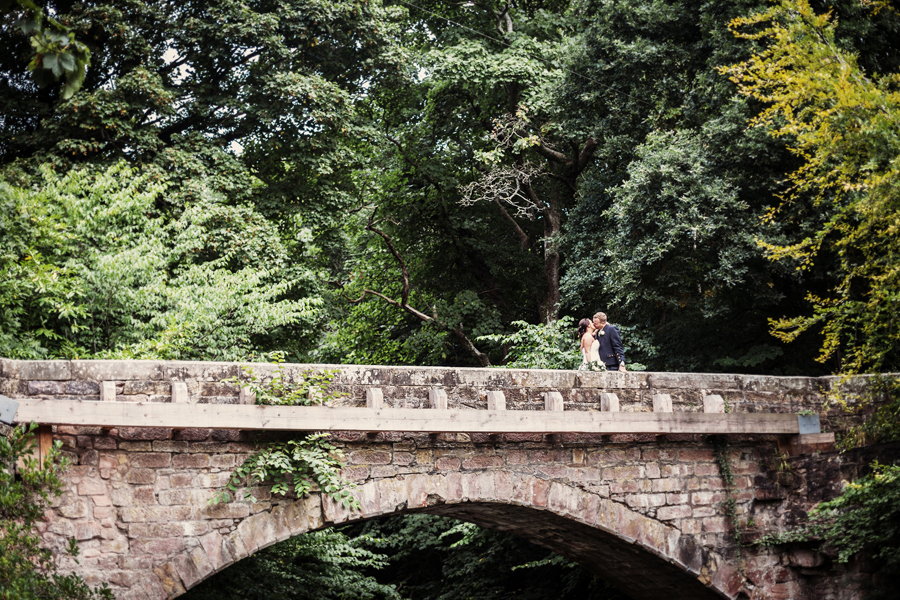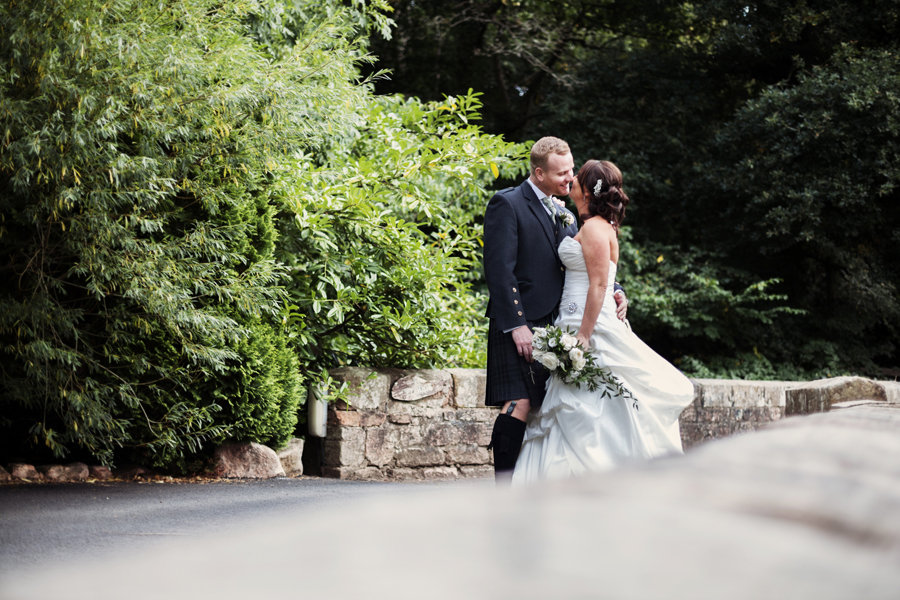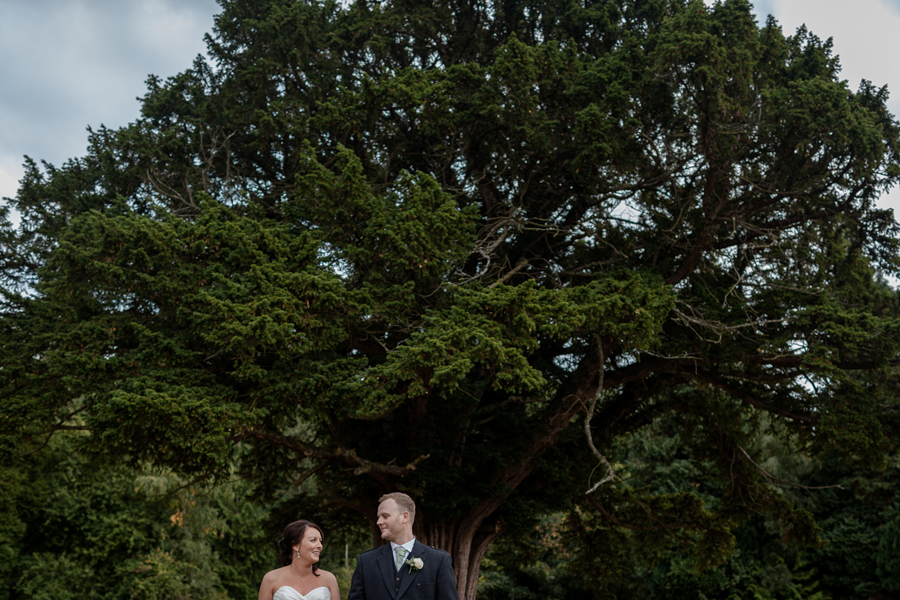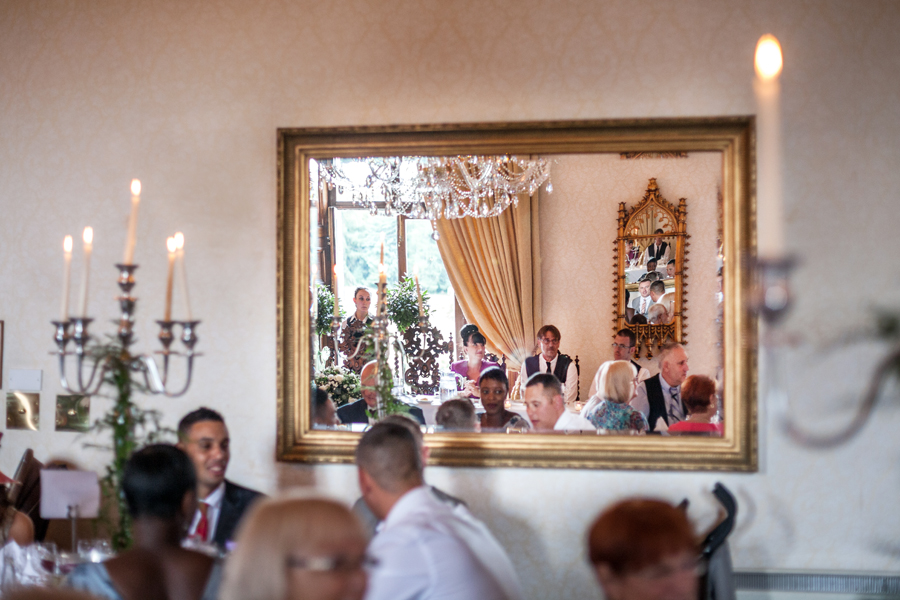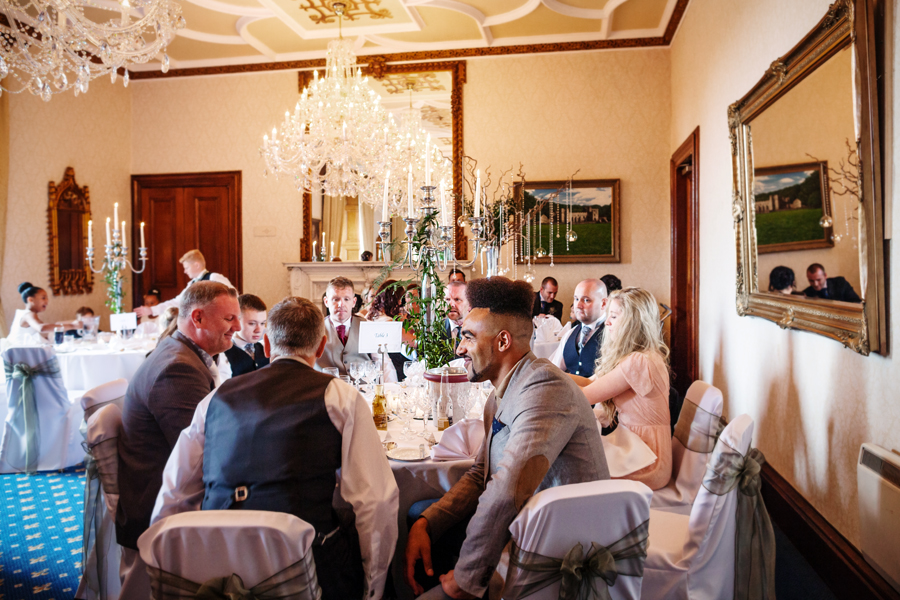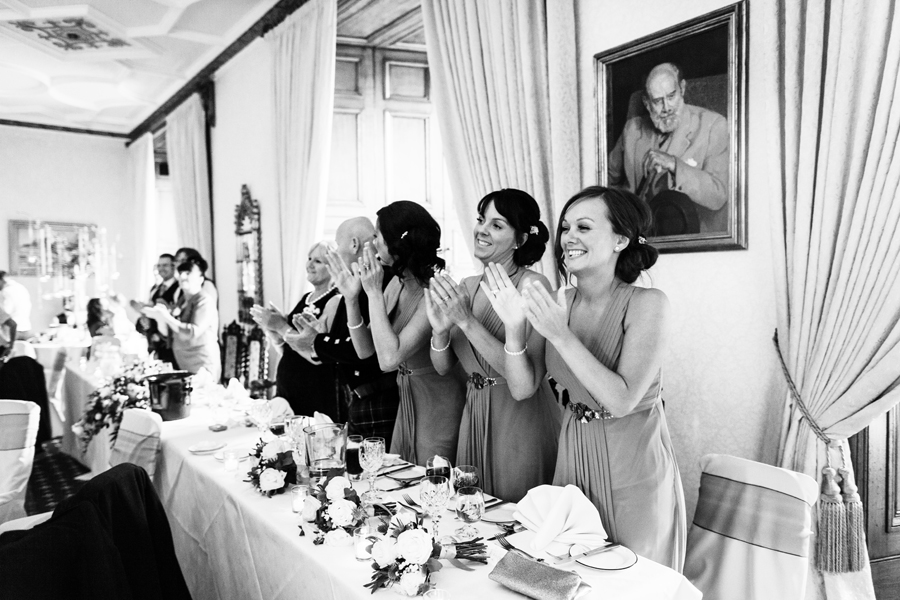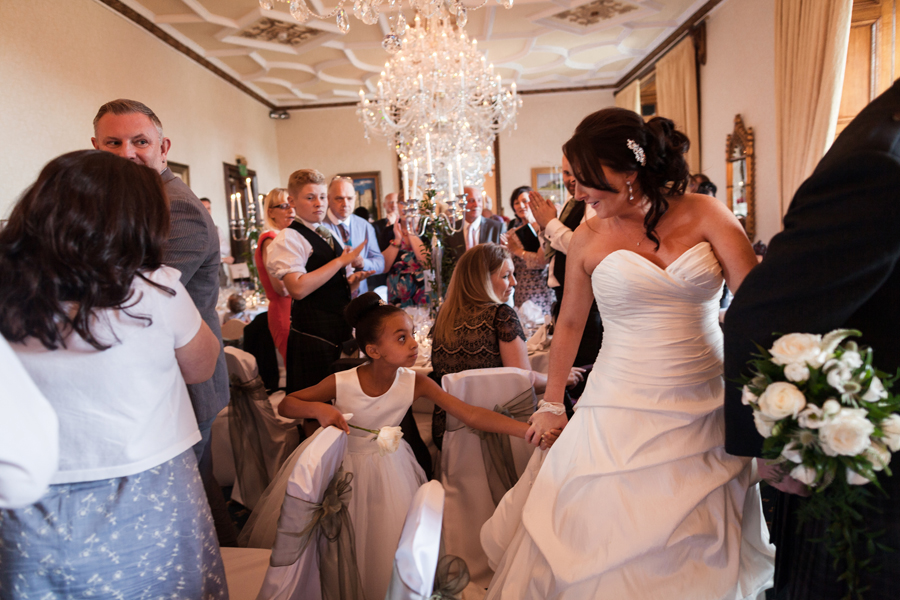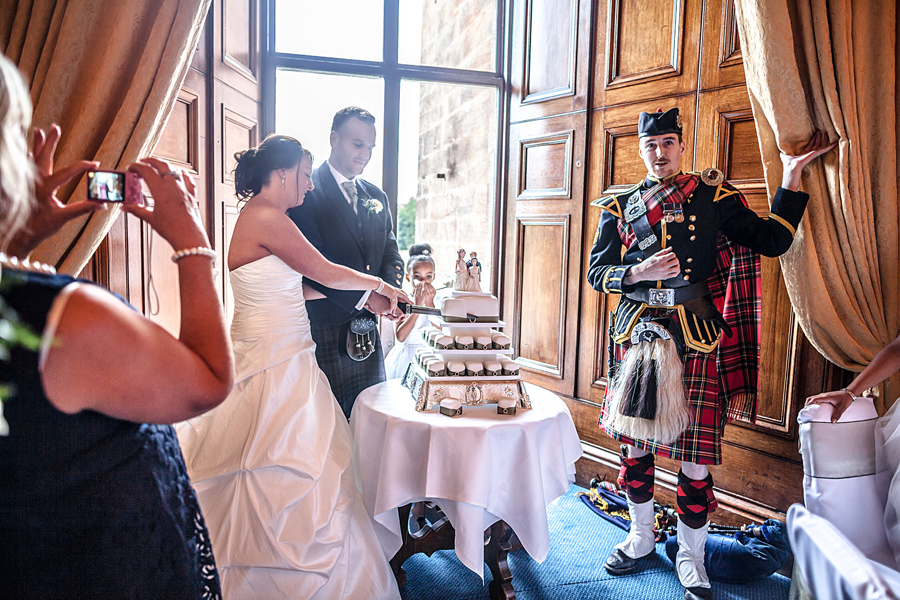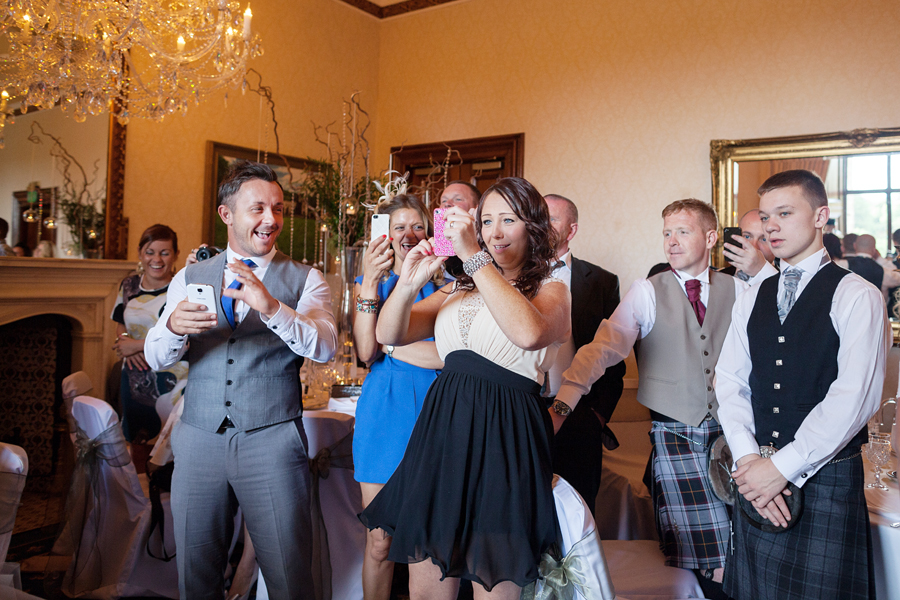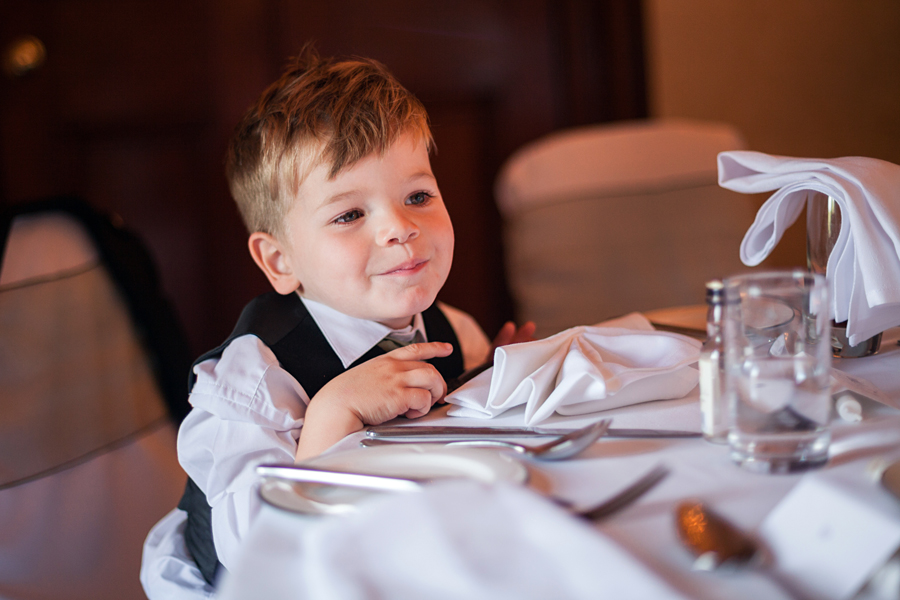 Posted by Kasia Maliszewska, Scotland wedding photographer