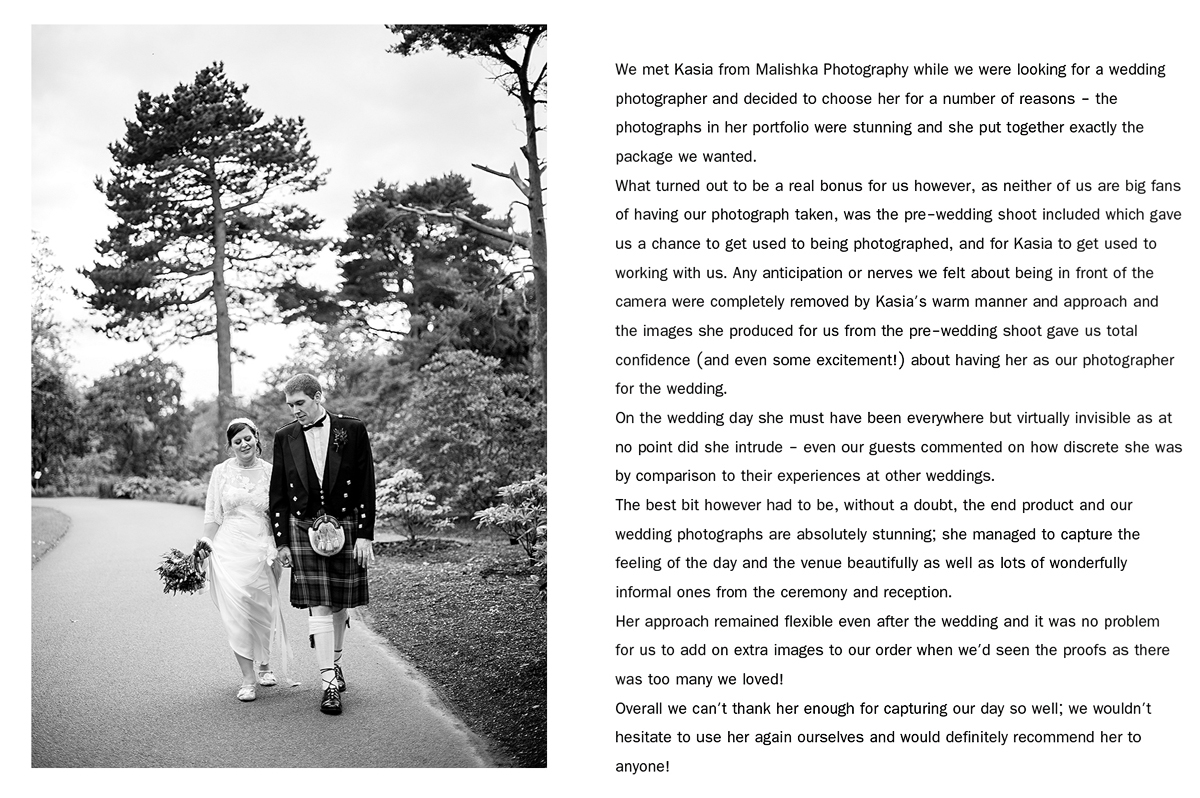 We met Kasia from Malishka Photography while we were looking for a wedding photographer and decided to choose her for a number of reasons - the photographs in her portfolio were stunning and she put together exactly the package we wanted.

What turned out to be a real bonus for us however, as neither of us are big fans of having or photograph taken, was the pre-wedding shoot included, which gave us a chance to get used to being photographed, and for Kasia to get used to working with us. Any anticipation or nerves we felt about being in front of the camera were completely removed by Kasia's warm manner and approach and the images she produced for us from the pre-wedding shoot gave us total confidence (and even some excitement) about having her as our photographer for the wedding.

On the wedding day, she must have been everywhere but virtually invisible as at no point did she intrude - even our guests commented on how discrete she was by comparison to their experiences at other weddings.

The best bit however had to be, without a doubt, the end product and our wedding photographs are absolutely stunning: she managed to capture the feeling of the day and the venue beautifully as well as lots of wonderfully informal ones from the ceremony and reception.

Her approacch remained flexible even after the wedding and it was no problem for us to add on extra images to our order whem we'd seen the proofs as there were too many we loved!

Overall we can't thank her enough for capturing our day so well; we wouldn't hesitate to use her again ourselves and would definitely recommend her to anyone!