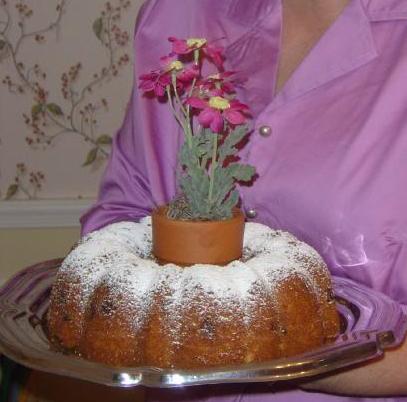 My Big Fat Greek Wedding is is one of my favorite movies!
My Big Fat Greek Wedding is a very refreshing romantic comedy based upon a Greek falling in love with a Non-greek. It explores the Greek culture in a humourous way and has some memorable quotes:
"Greek women, we may be lambs in the kitchen, but we are tigers in the bedroom"
"Give me a word, any word, and I show you that the root of that word is Greek".
"The Greeks invented pottery".
The movie is based in Chigaco, which has its own Greektown (near the Westside).
The movie illustrates the difference between the Greek and the Non-greek. For example, one of the funniest moments is the scene  with the bundt cake that the American parents present to Maria, the Greek mother in-law to be, at the wedding. Maria doesn't know what a bundt is and she considers the hole in the middle to be somewhat troublesome! However, this is easily fixed with a potted geranium! See photograph below (NB. photography not done by me):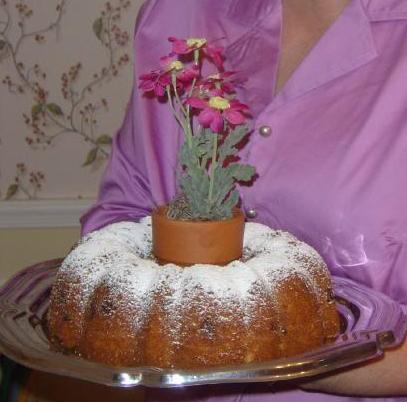 I would recommend watching this movie to everyone! (especially if you are planning a wedding, you are greek, or like spanakopita).
This movie review was by Kasia of Malishka Photography, Edinburgh, Scotland. Edinburgh wedding photograhers.