It's getting warmer and warmer, the streets of Edinburgh are getting more crowded :-) Spring is here! There is always something happening... street artists performing, people rushing, cycling or just chilling :-)
The Edinburgh Castle still on the top of that rock! This time a spooky picture of the castle, up in the dark sky... just follow the path..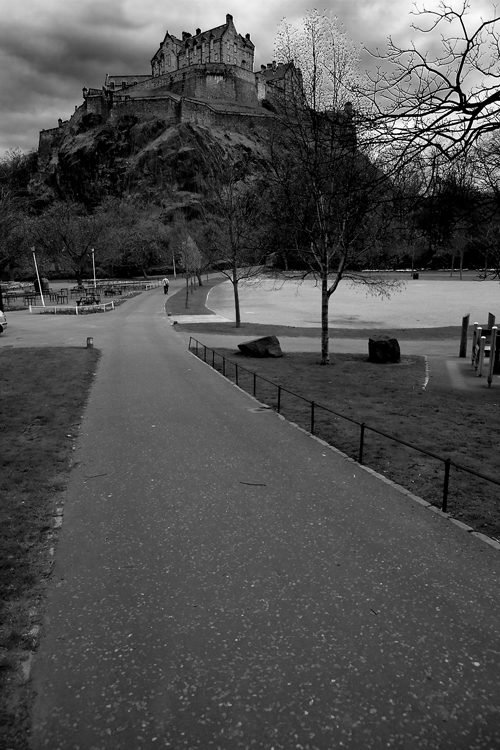 Once you get there, walk down the Royal Mile. It's almost certain you will see some street performers, maybe even this one..