Kirknewton is not far from where I live. There are two routes to get there. The longer one takes you through the meadows and little roads to Kirknewton Stables. You can enjoy the views and peaceful environment all the way. I have photographed barn weddings in the past and had heard of Kirknewton Stables, so I was really looking forward to this wedding. I thought there would be horses around on the meadows since there are stables but I did not see any.
The venue is great. It has that rustic feeling. The signs from the main road take you to the stables. I loved the look of these buildings, stone buildings, with a fantastic yard to play ball, run or walk and explore the surroundings.The tall trees on this estate, private gardens with a pond, an old gate and a shed with a tractor in it! Lovely views for my eyes and very unique wedding photography was created that day!
However, weddings are about people. People who get married, people - guests who come to weddings. It is the bride and groom who make a wedding happen. 
The wedding day was filled with lots of emotions! There were guests arriving from abroad to celebrate the happy day. Bride caught everyone's attention when she arrived. The groom was already waiting in the ceremony room. First the guests greeted the bridal party then joined the groom, so the bride could walk with her father.
You can see from the photographs that the hand-fasting tradition was a part of the ceremony and also the ring warming which is just the passing of the two rings through all the guests, so they can be warmed by the time they get to the bride's and groom's fingers.
The day was filled with lots of laughter. The best man's speech made many laugh hard. Then the chats in between seemed joyful and cheerful. The dancing part, as always, was fun. The first dance was watched by all the guests and then many of them joined the bride and groom for further moves. It is always very entertaining for me to be watching people dancing. The facial expressions, the motions and poses are the funniest part of the wedding day and very amusing to look at, once the images are ready.
All in all a great wedding celebration this was!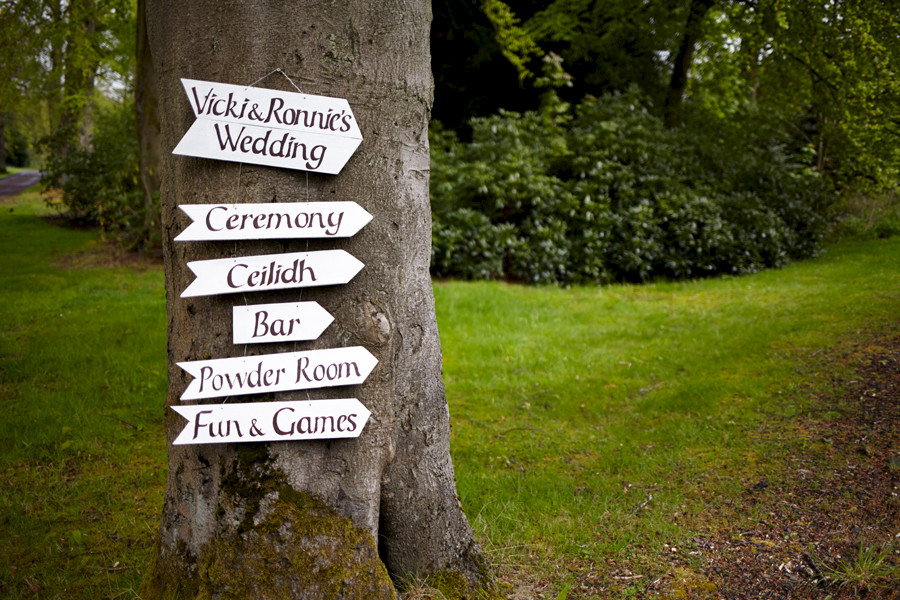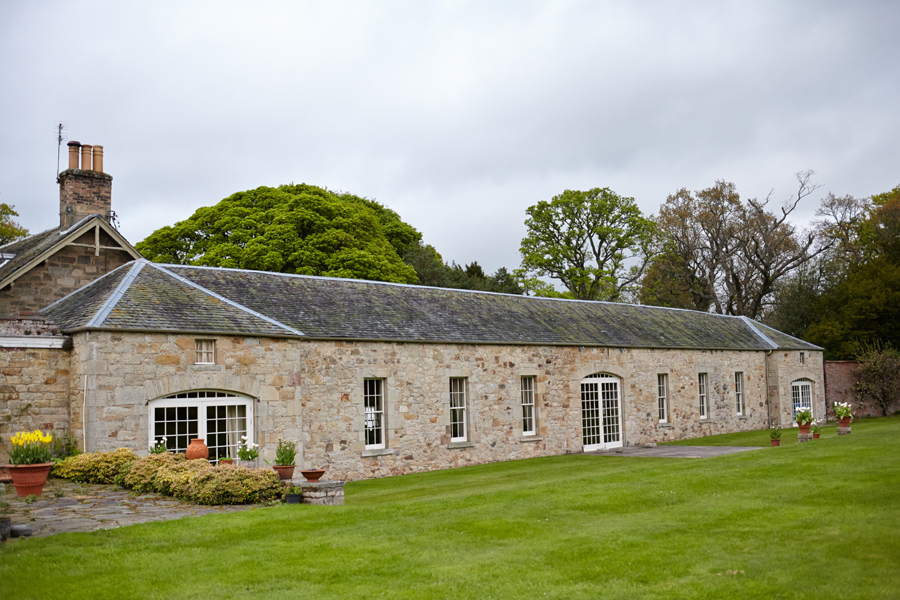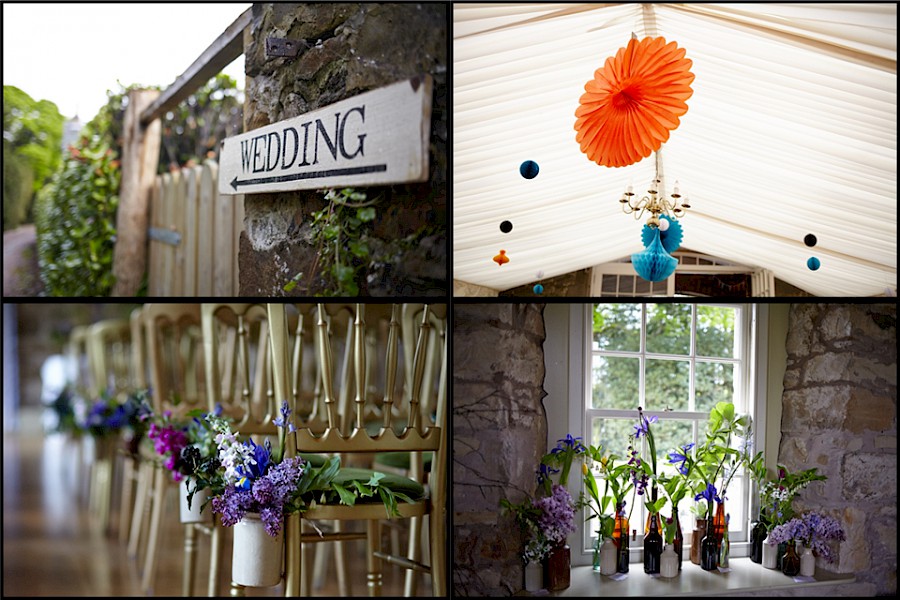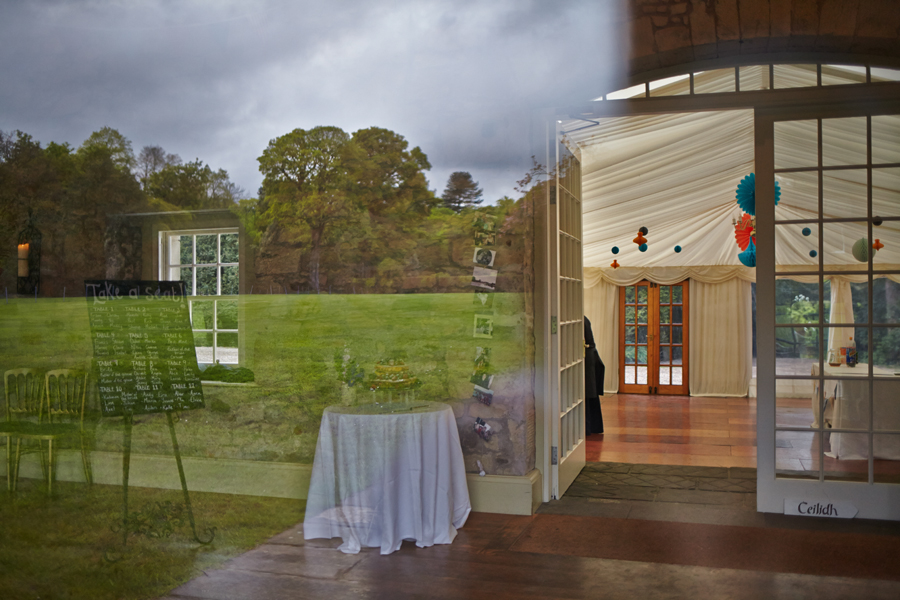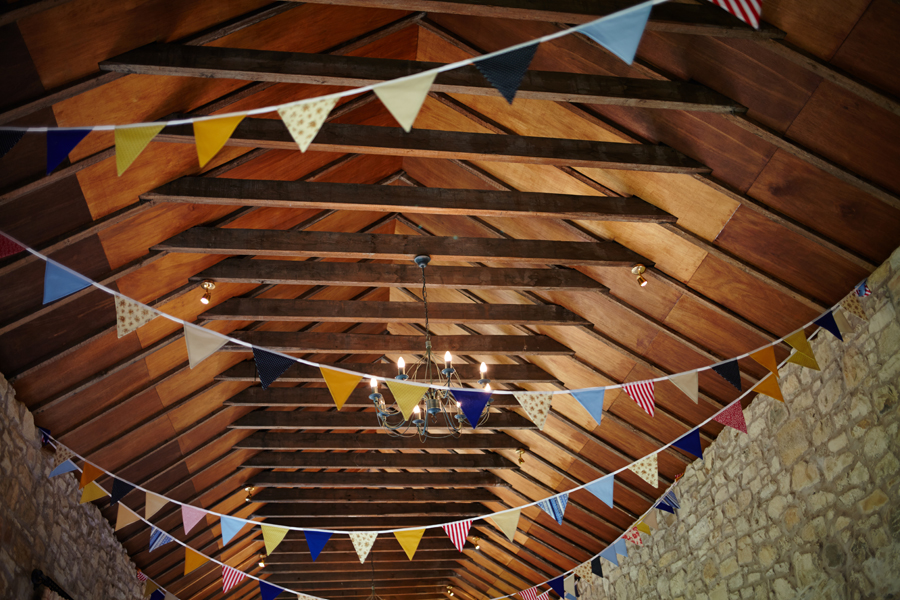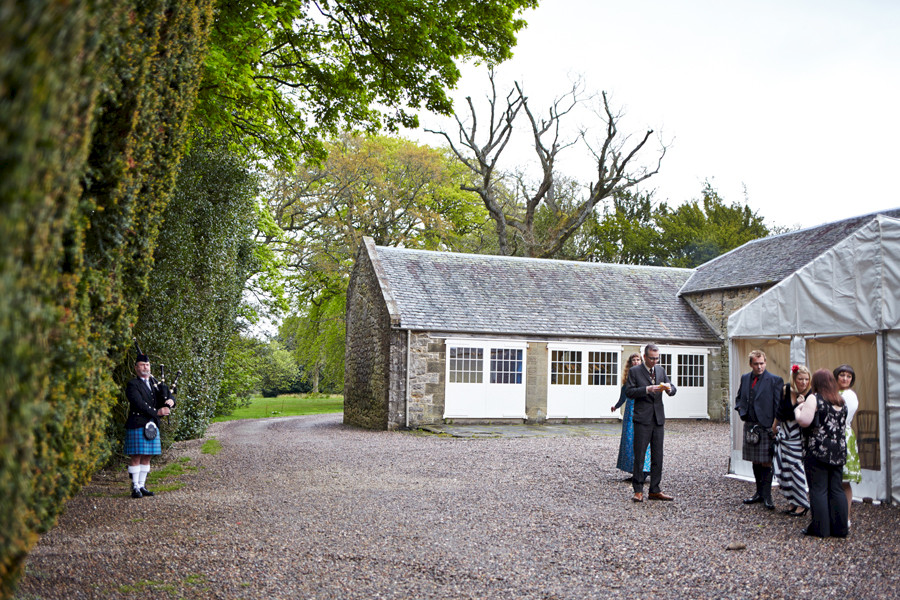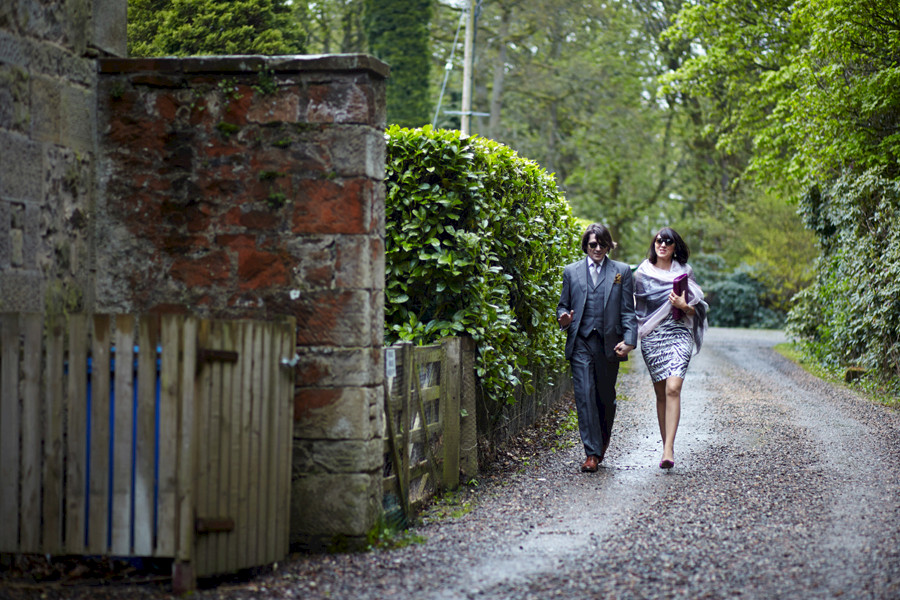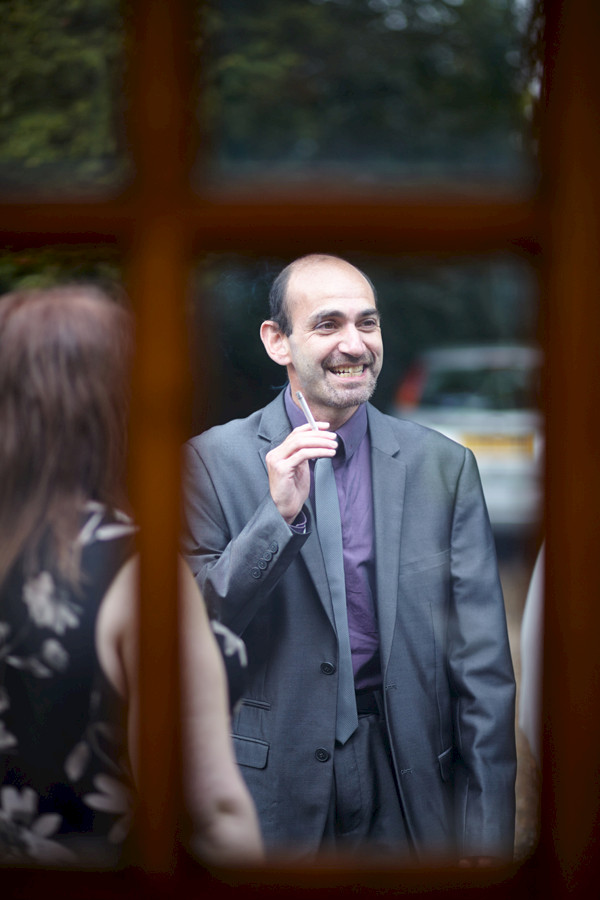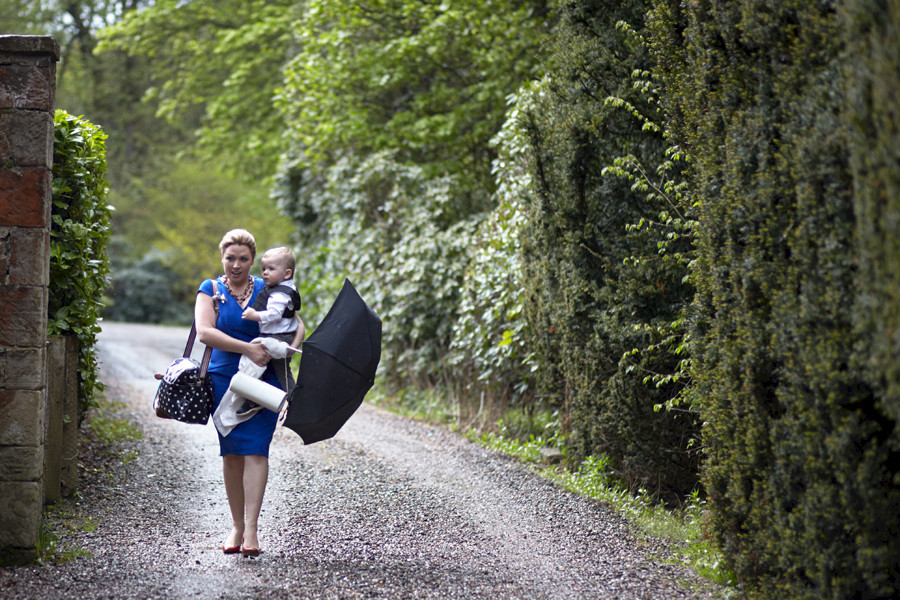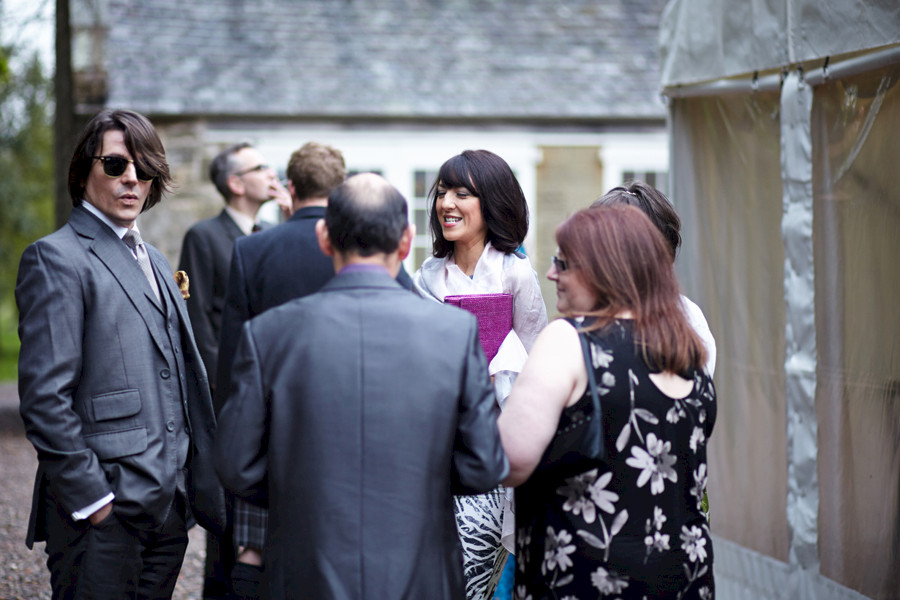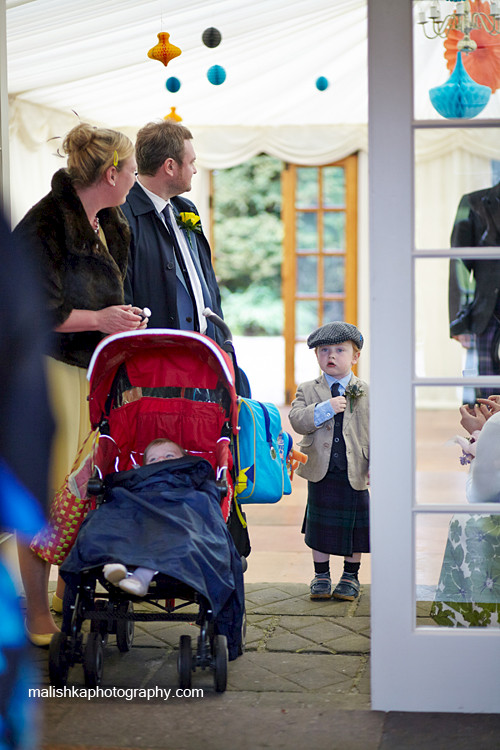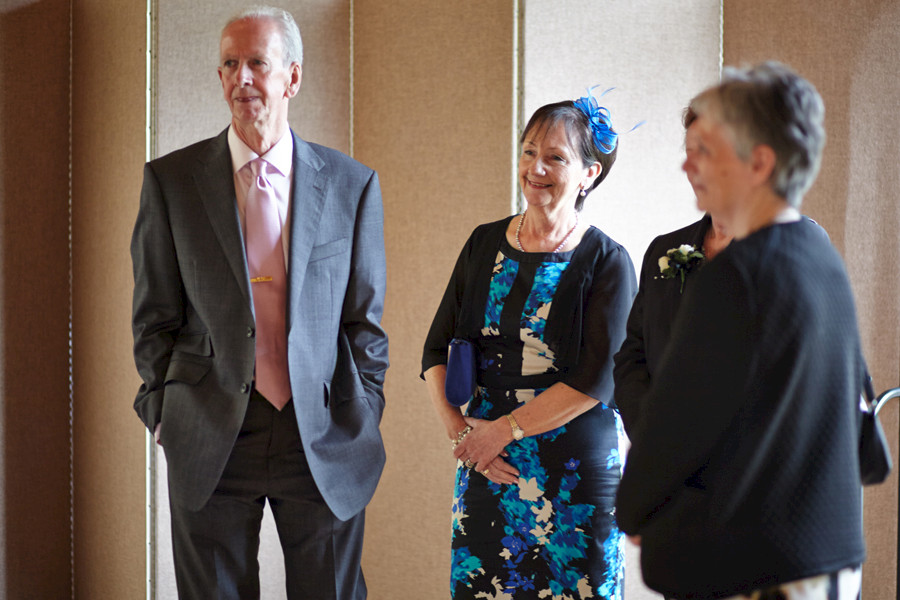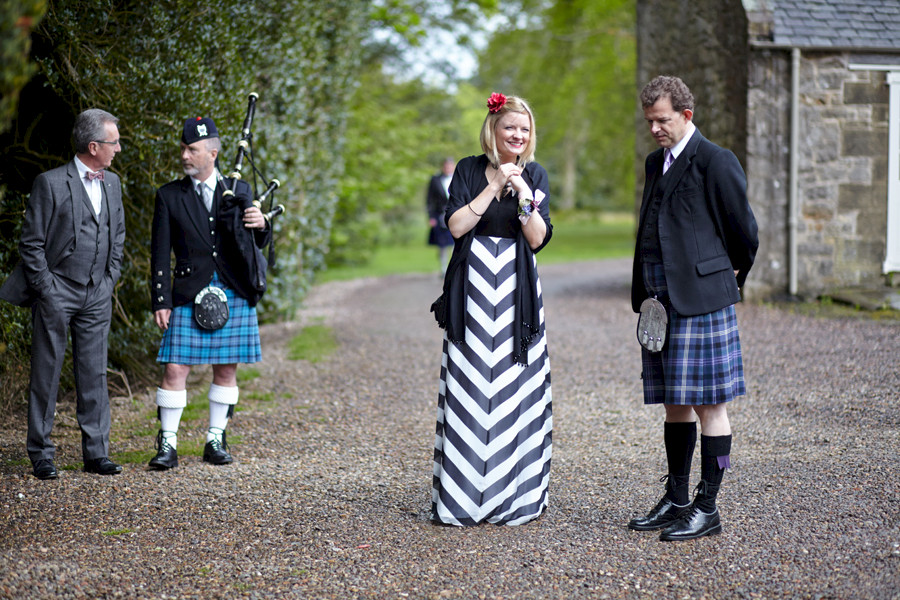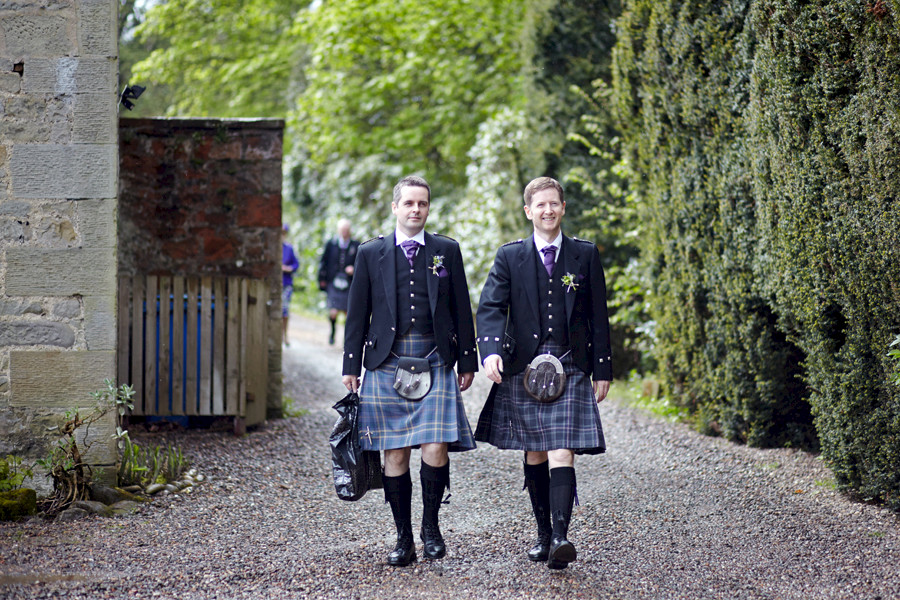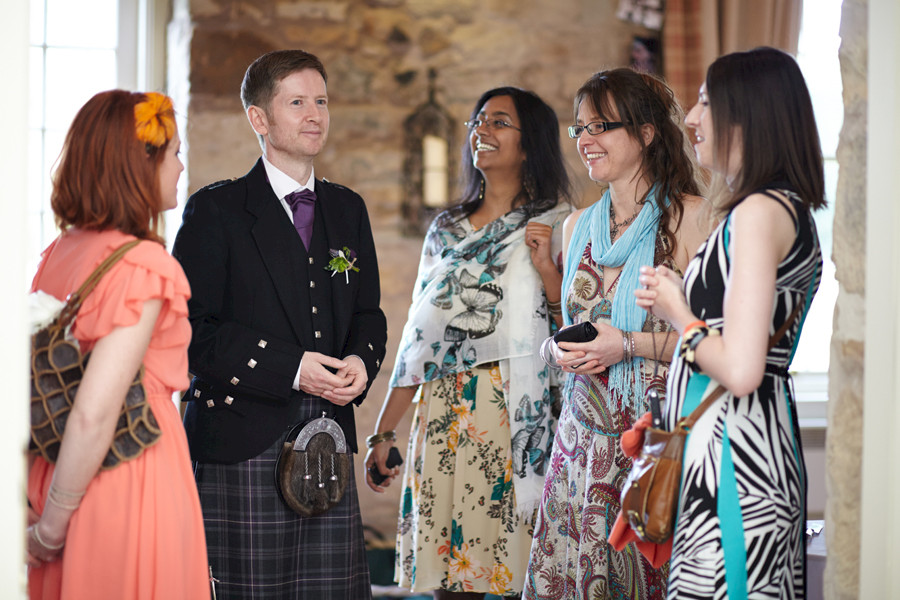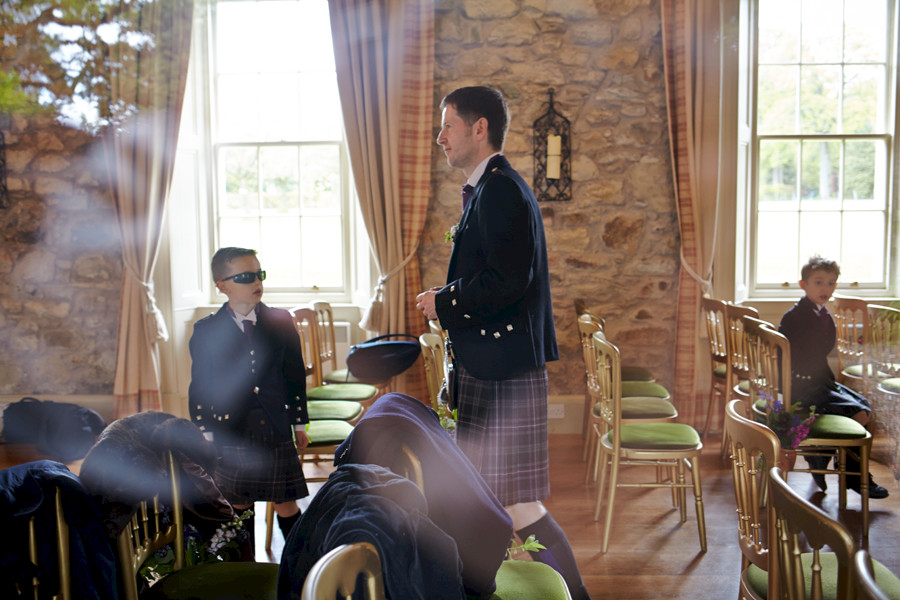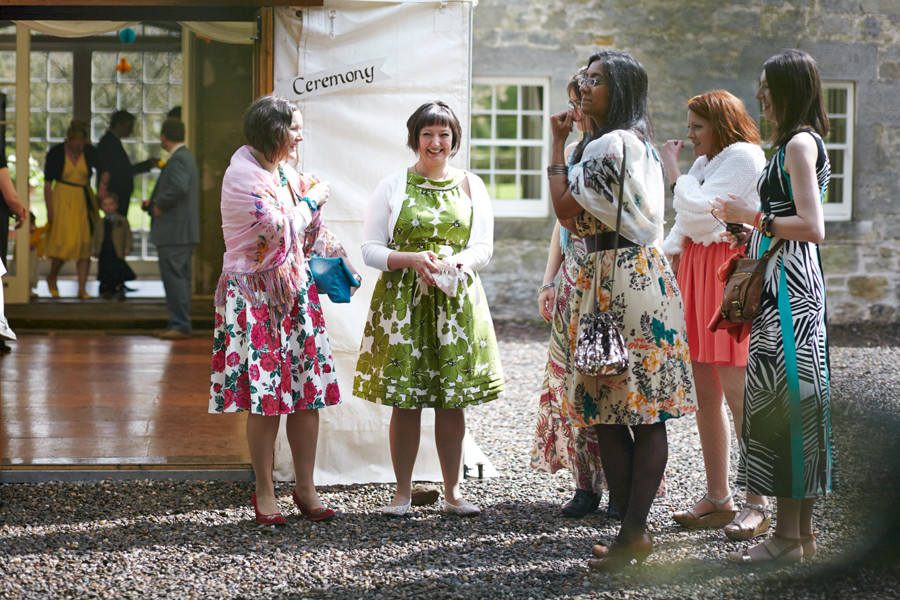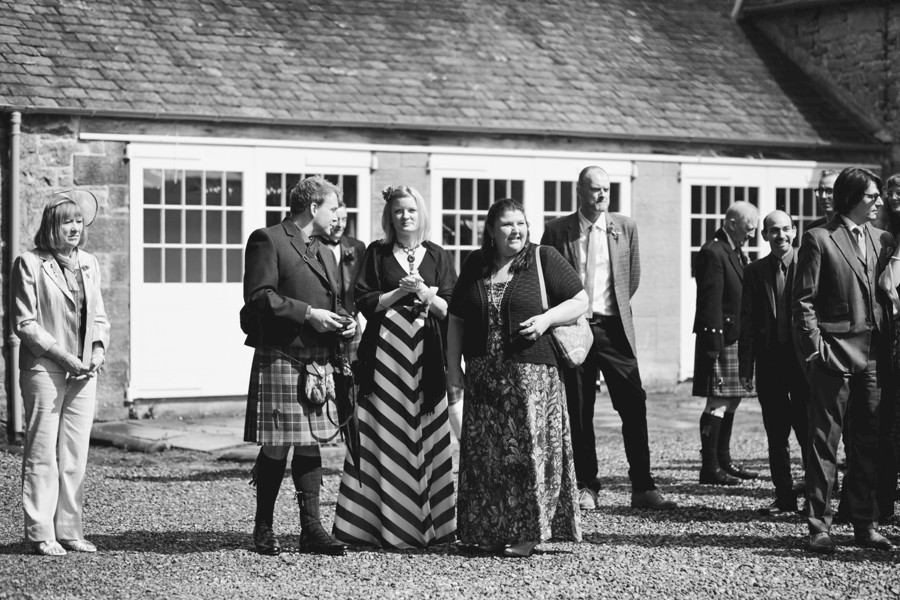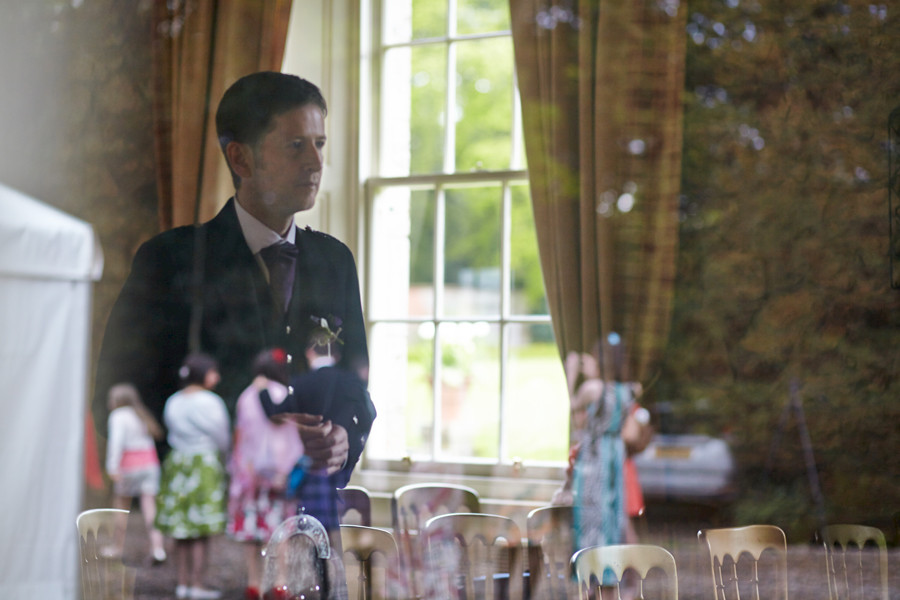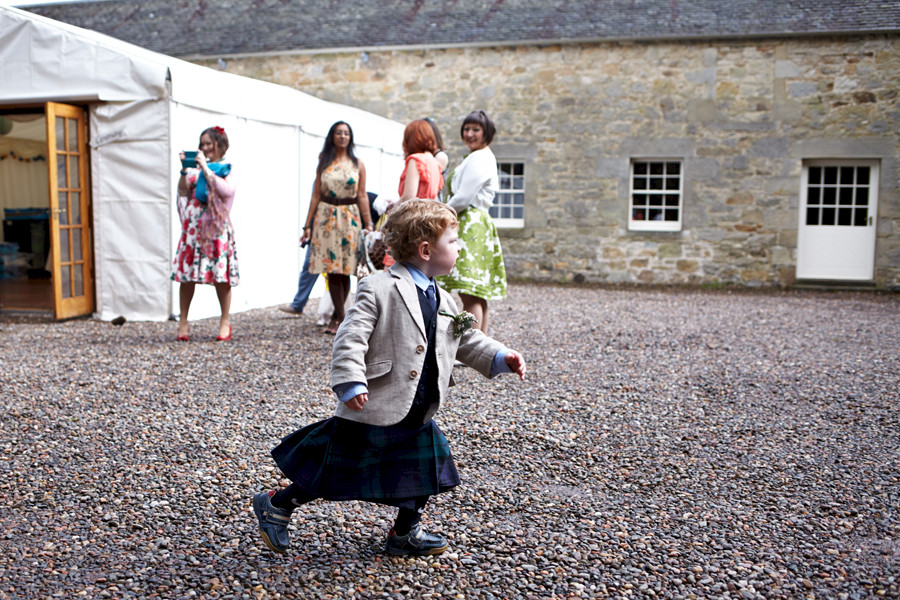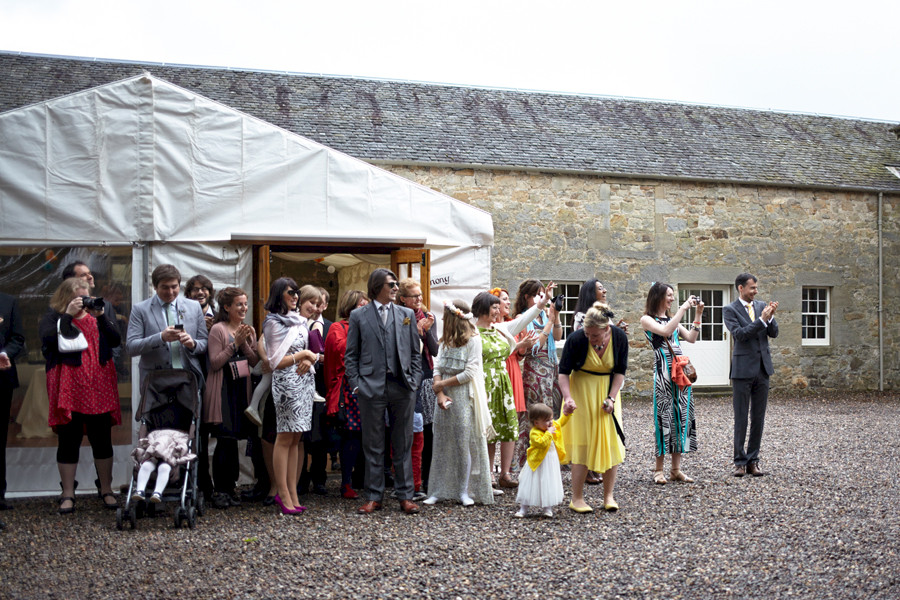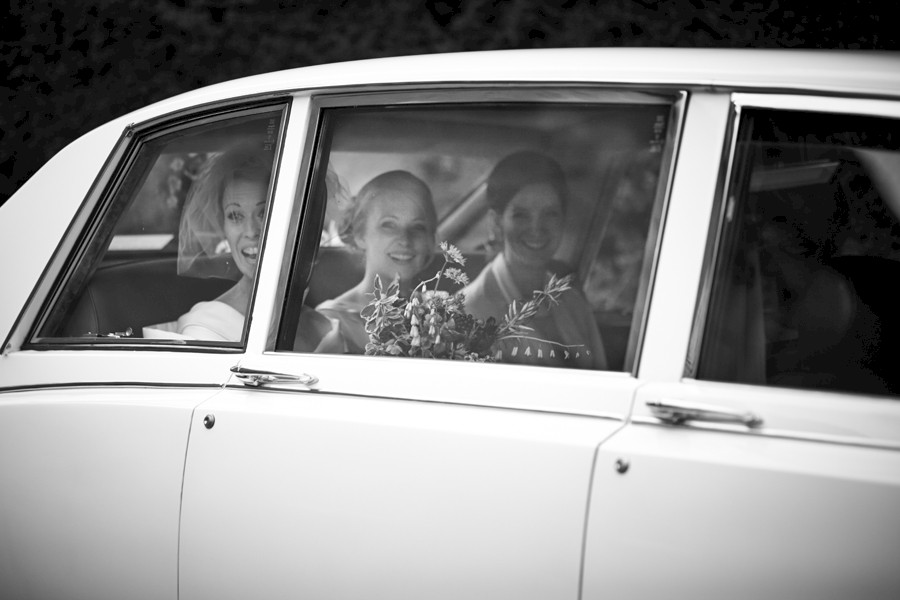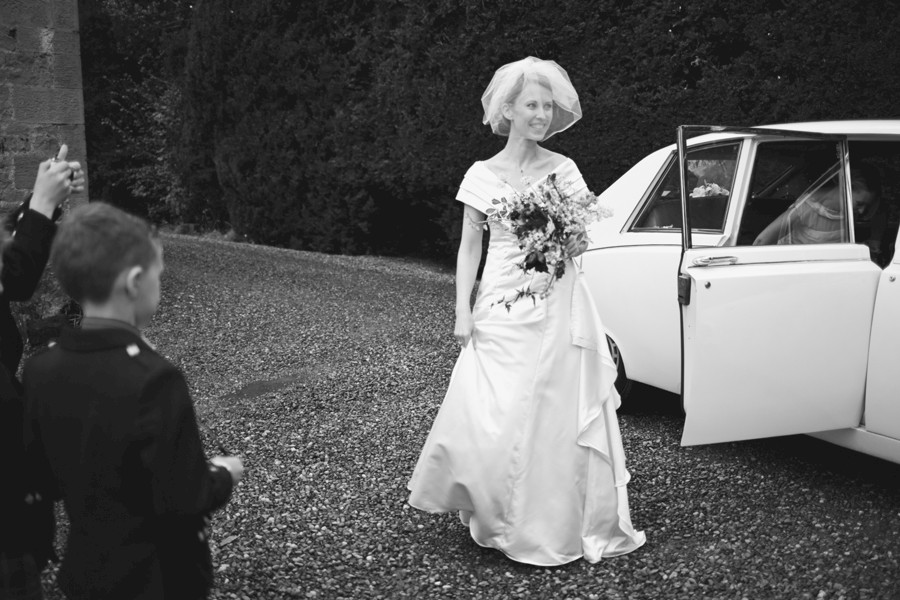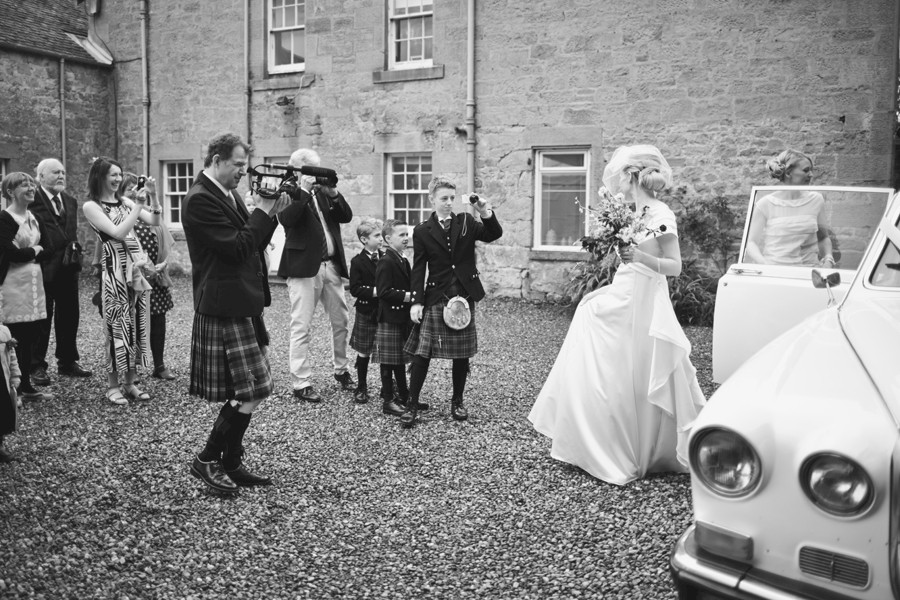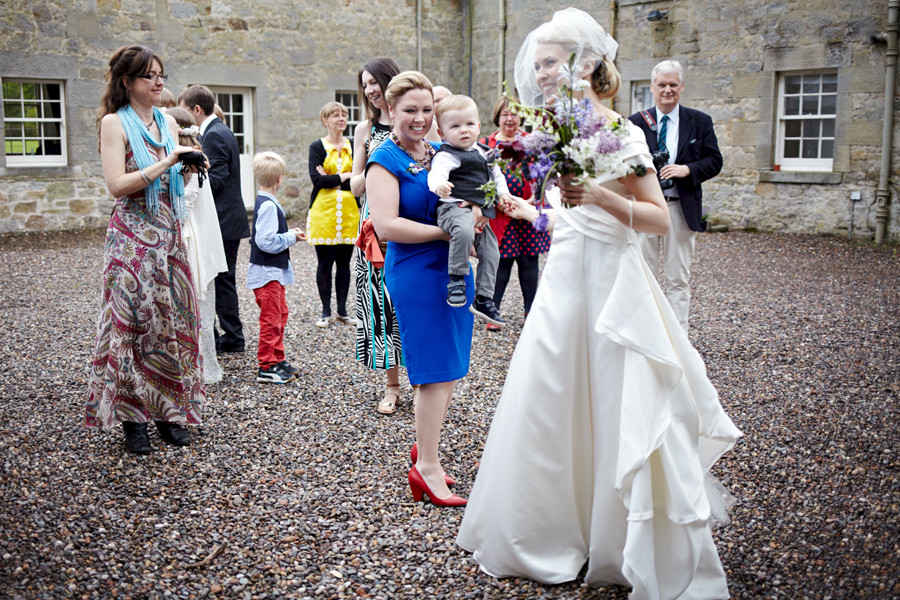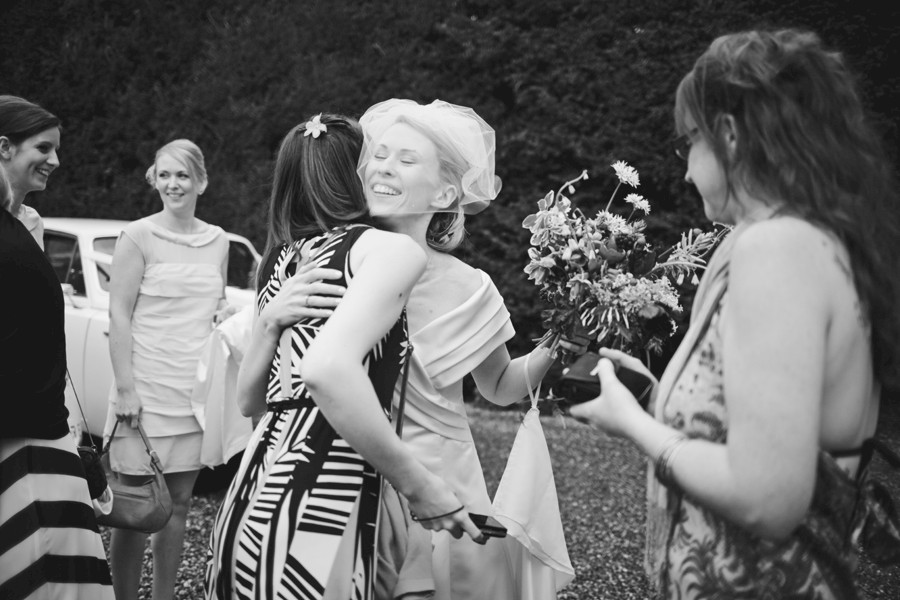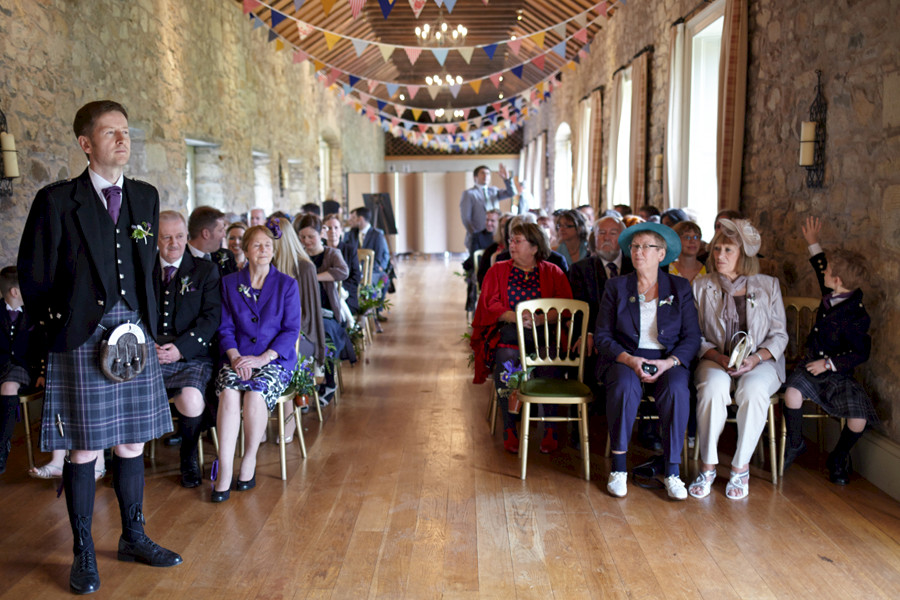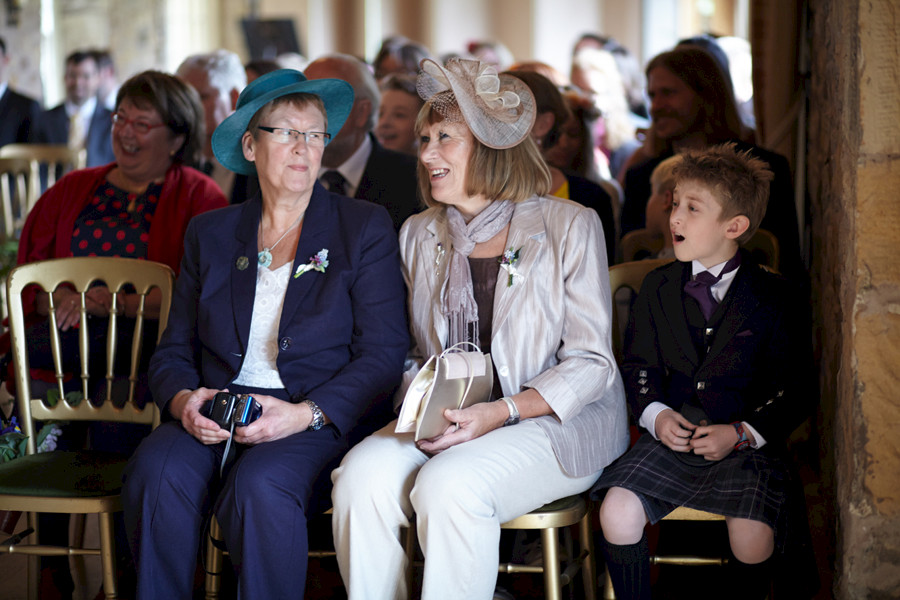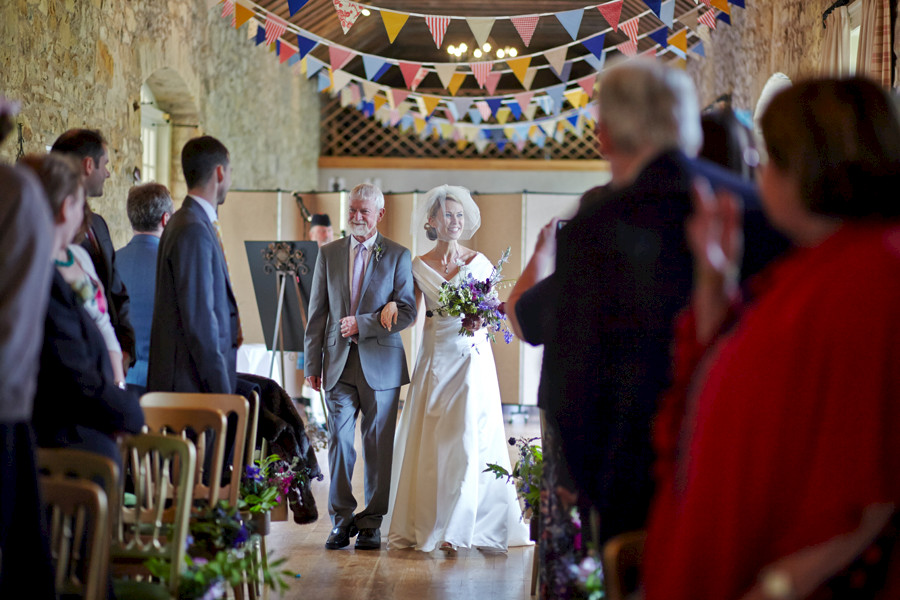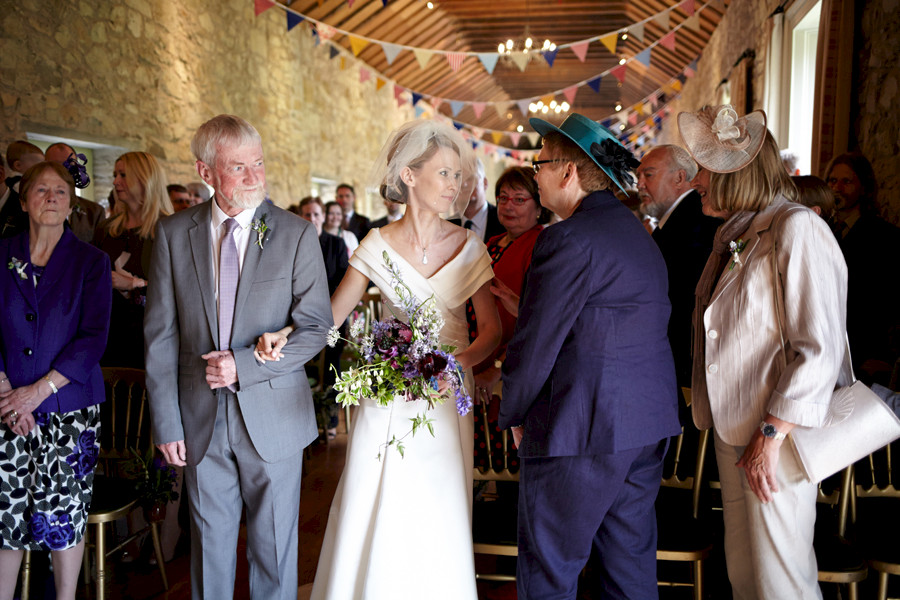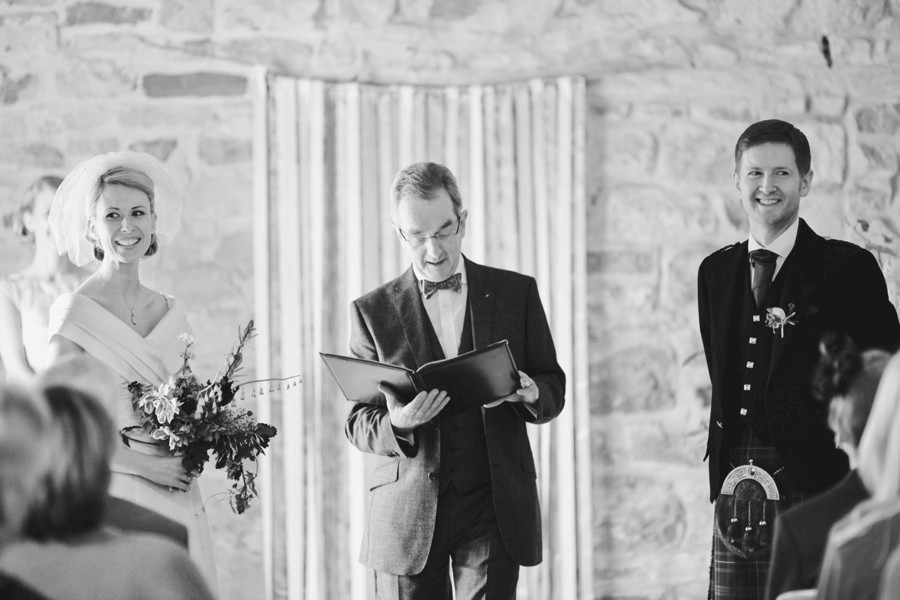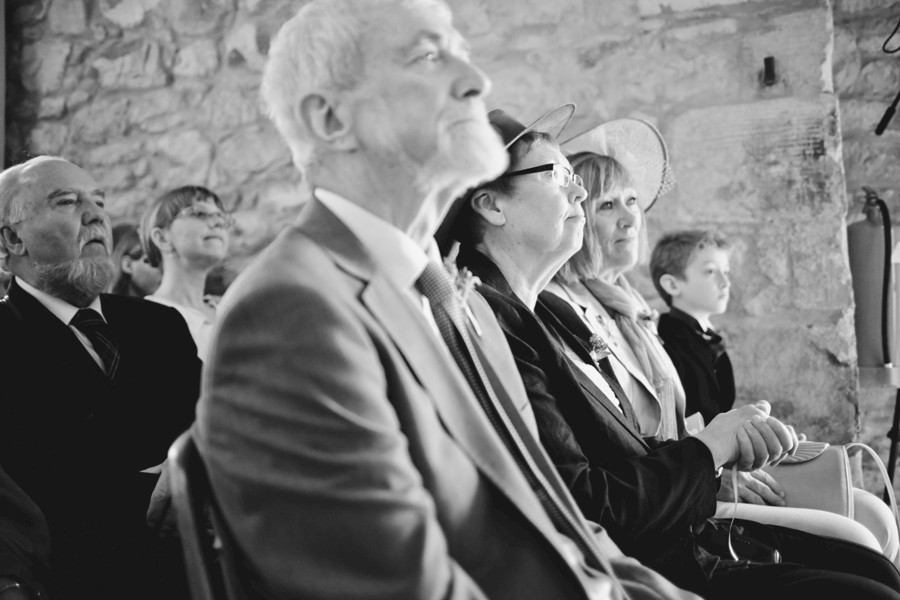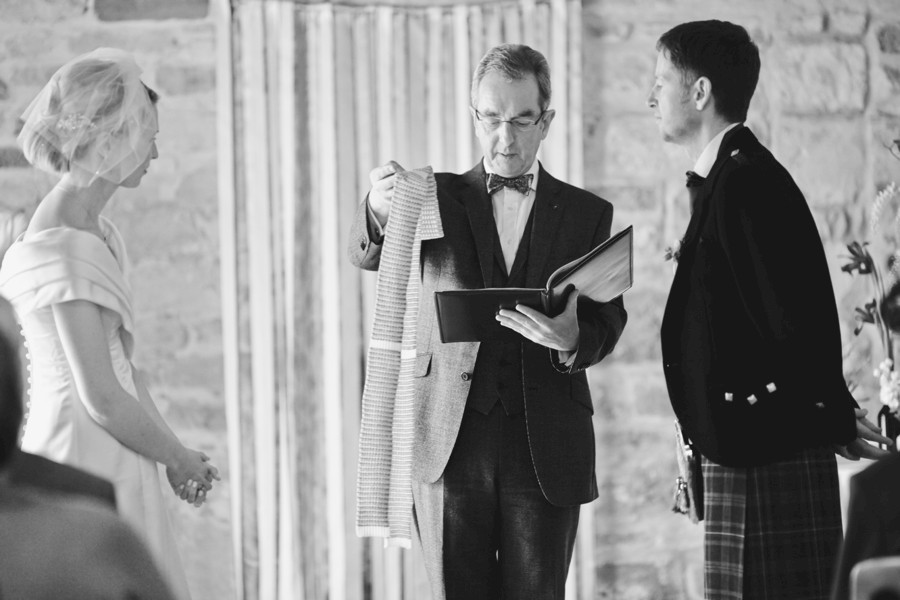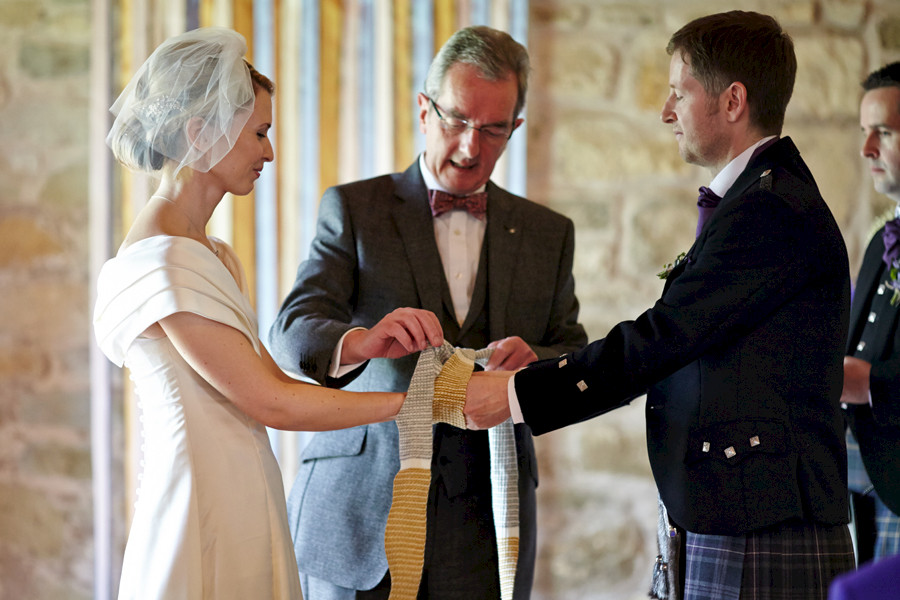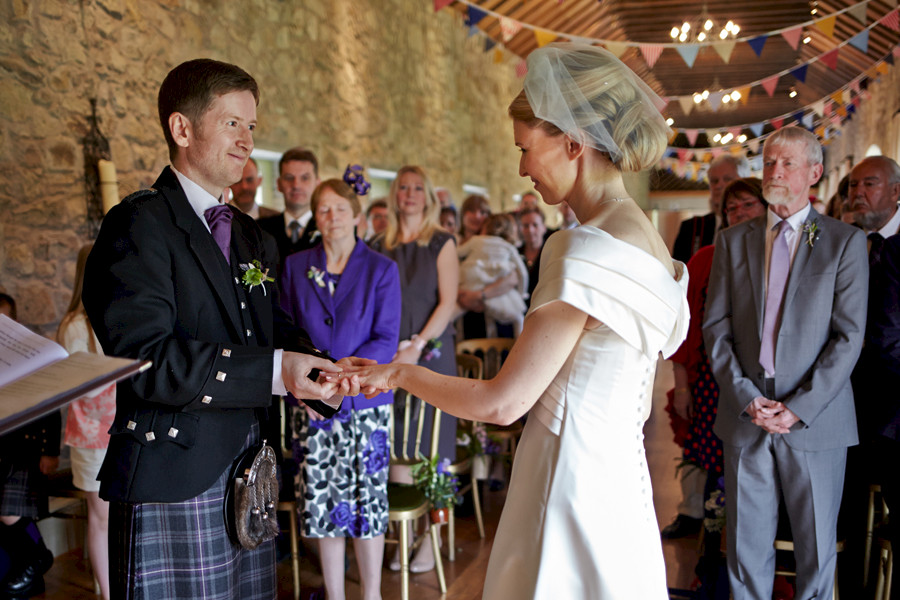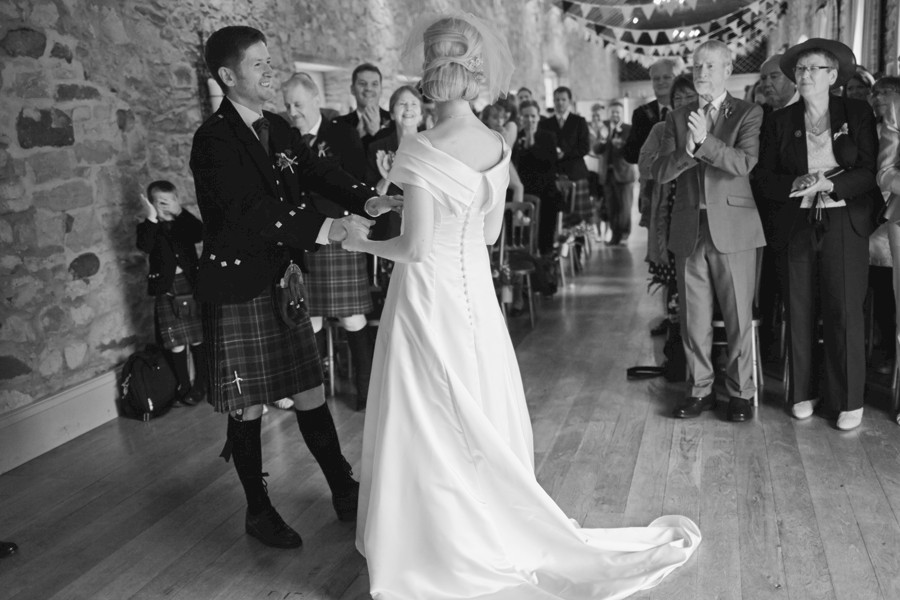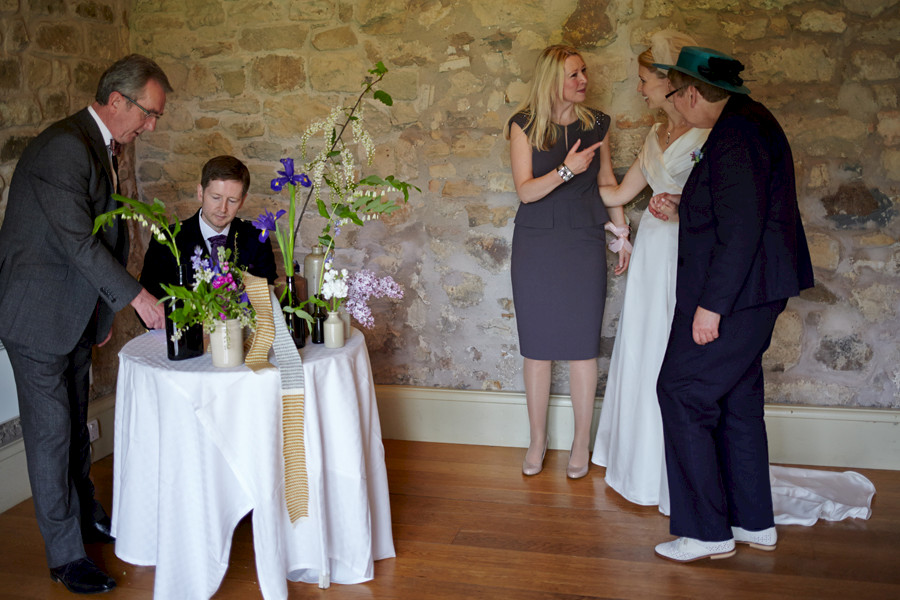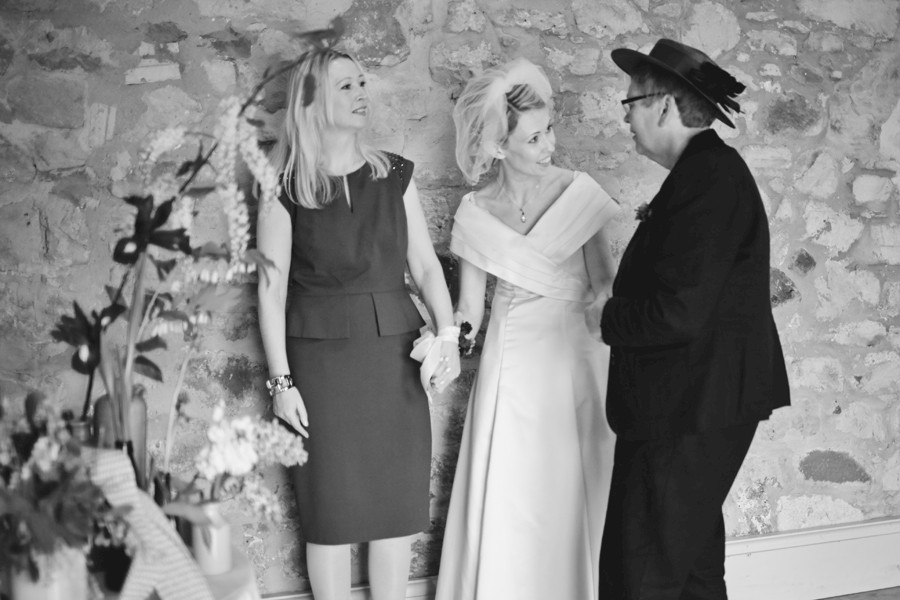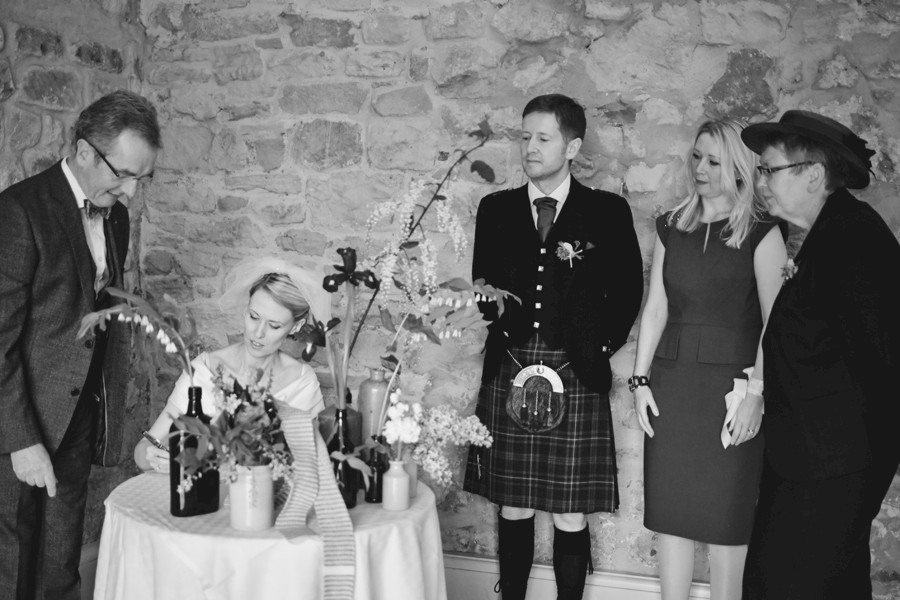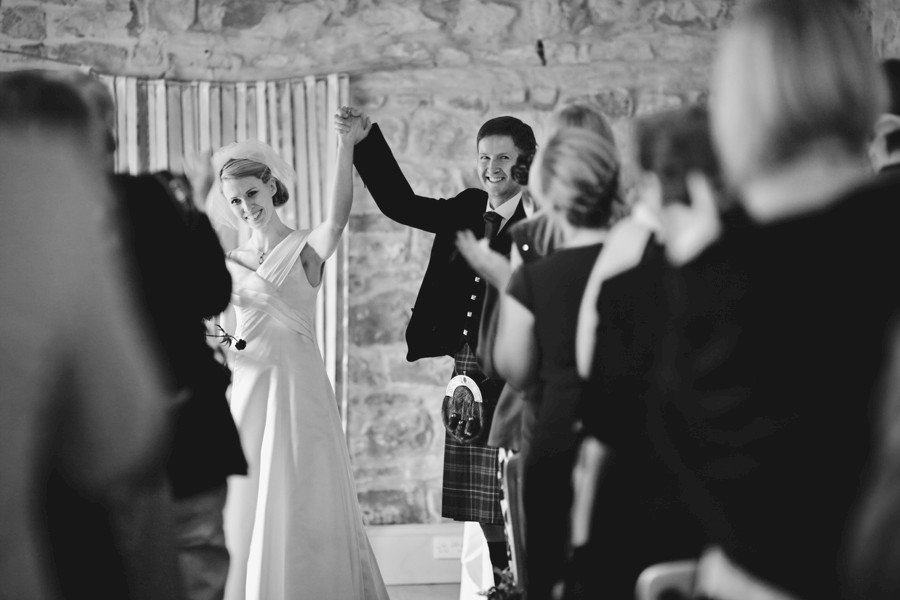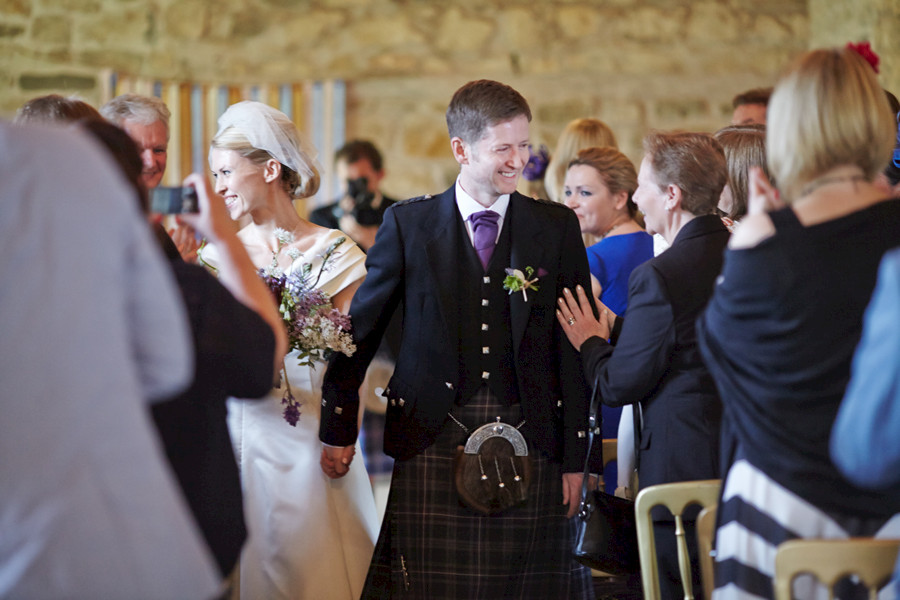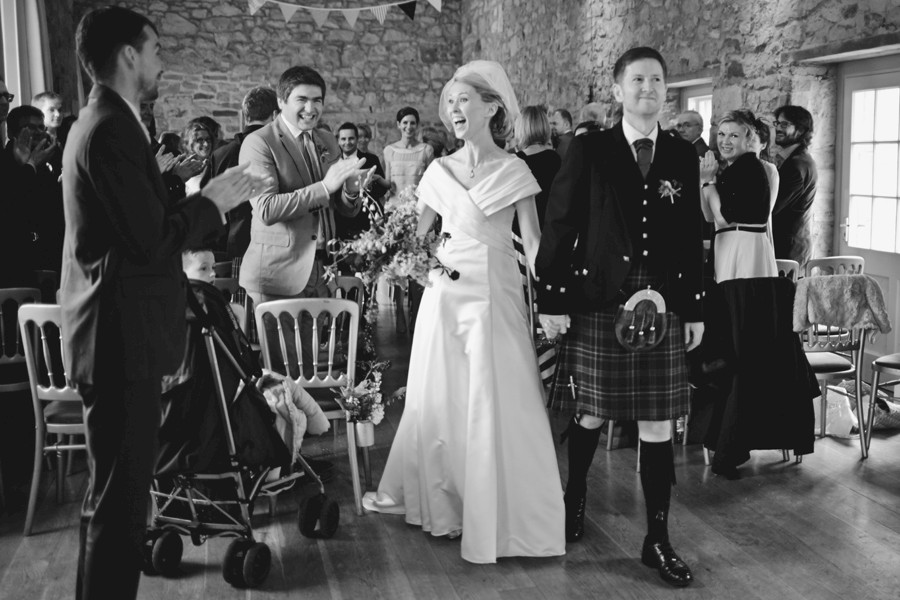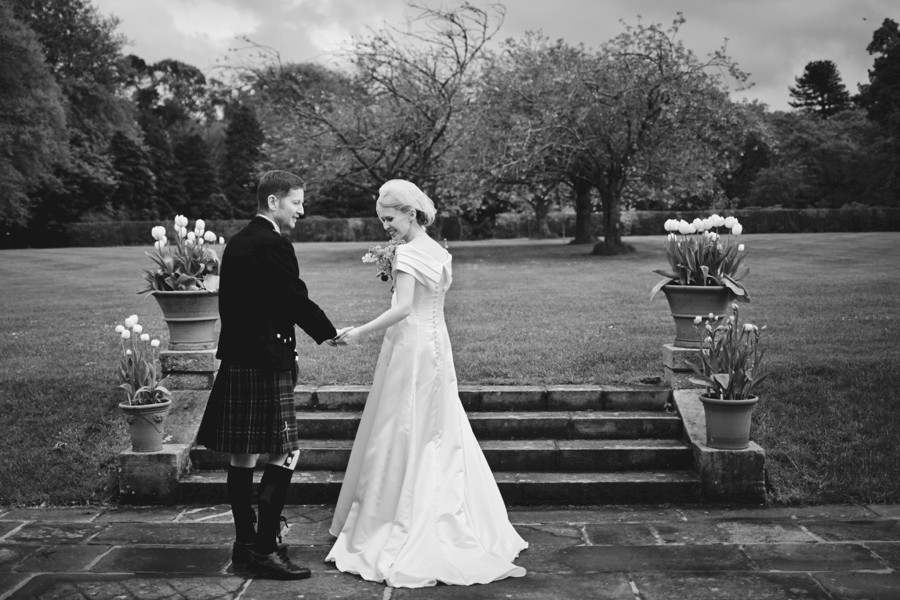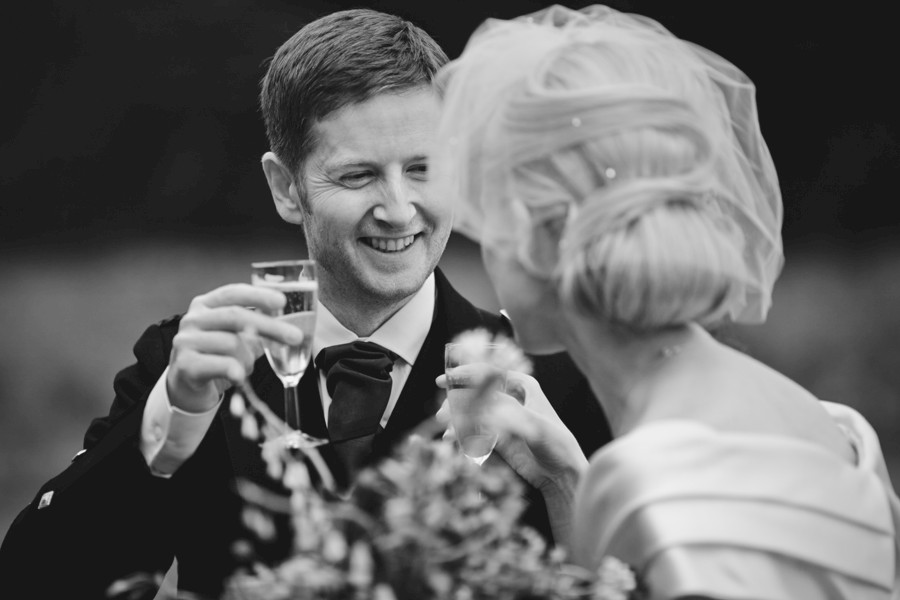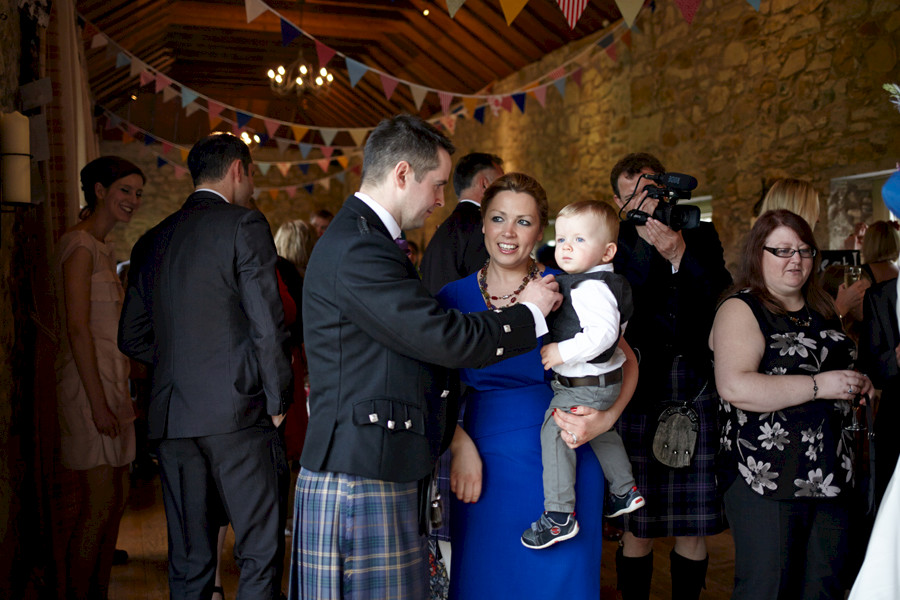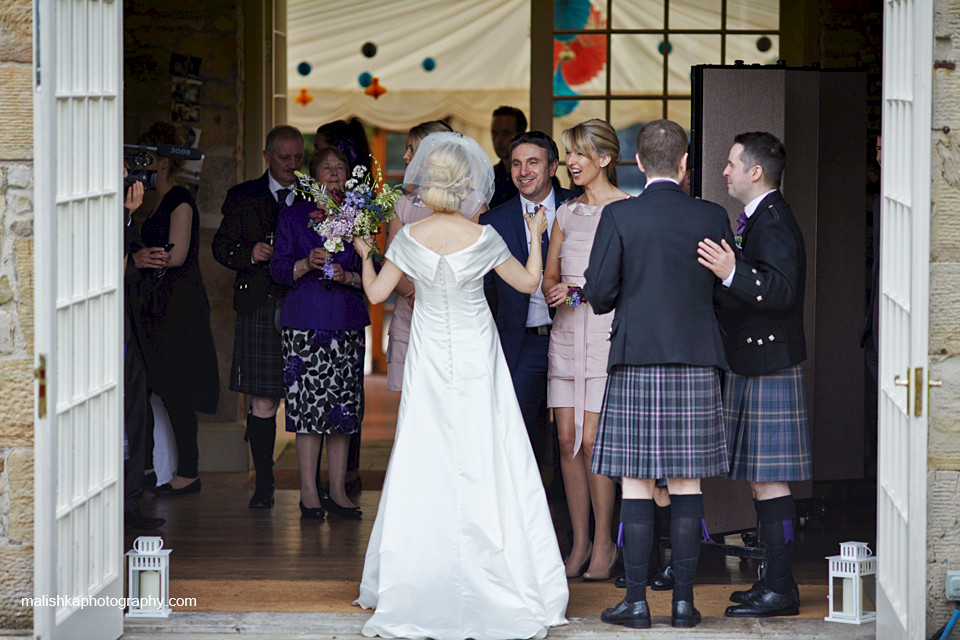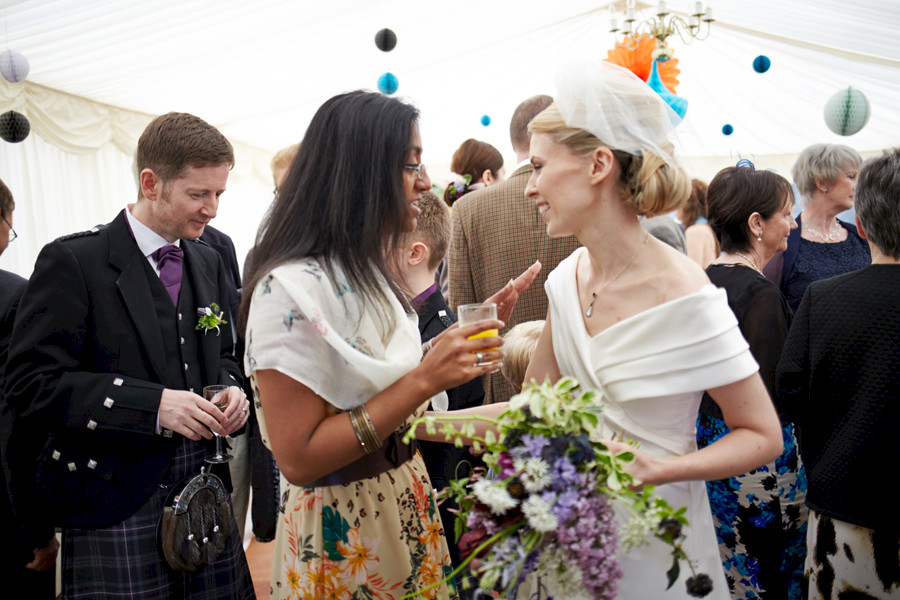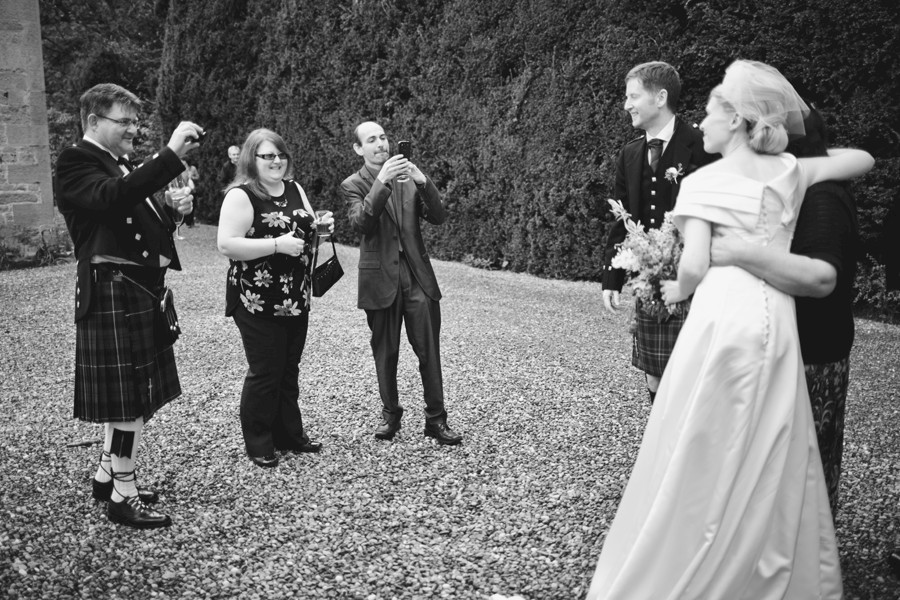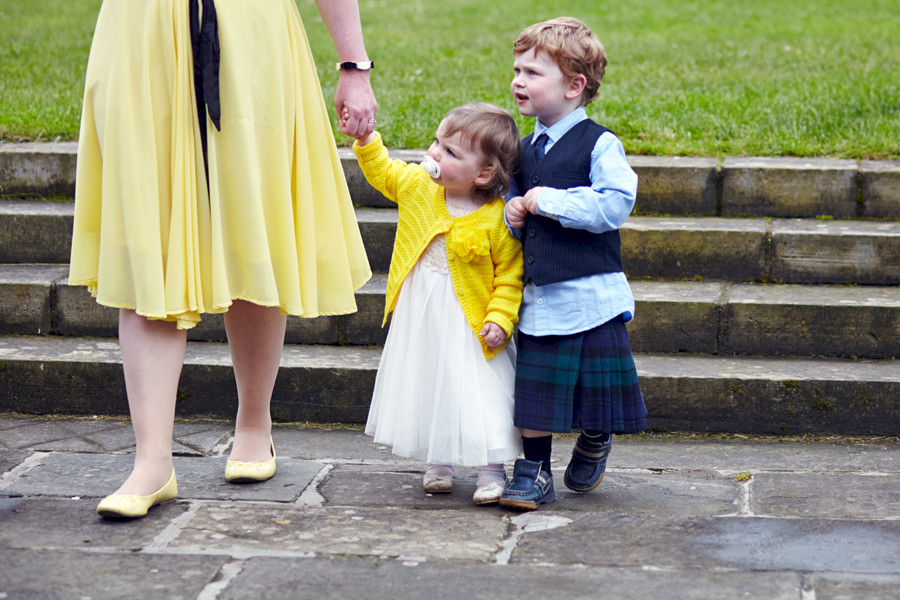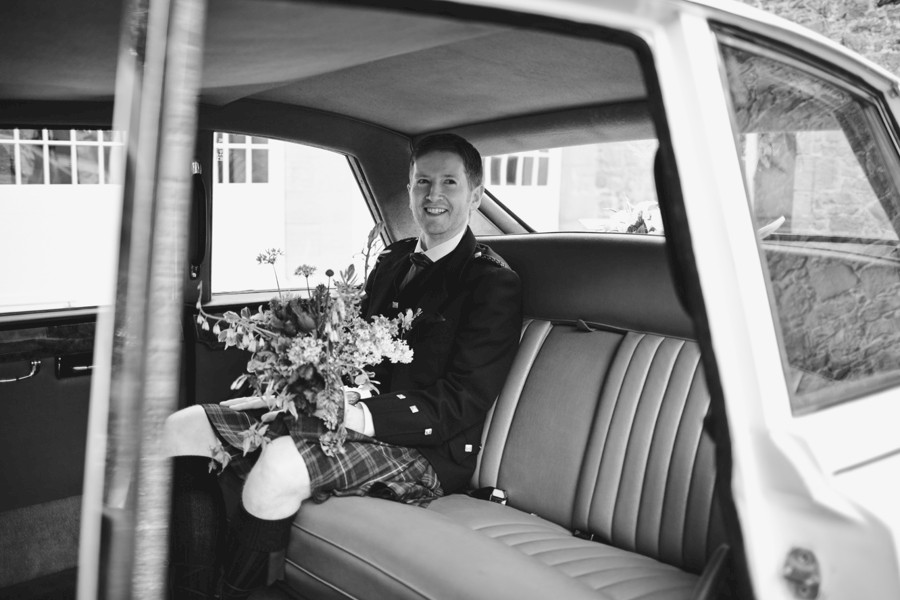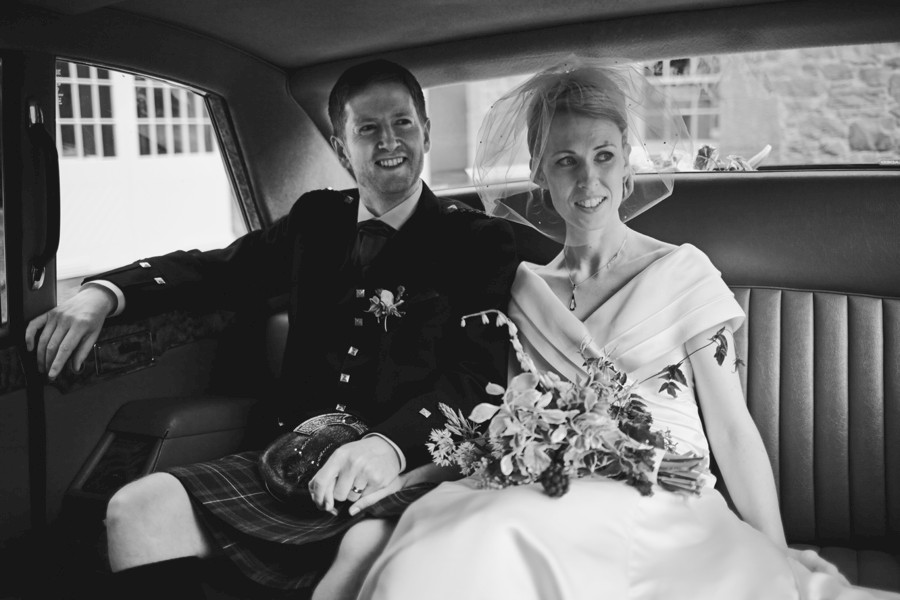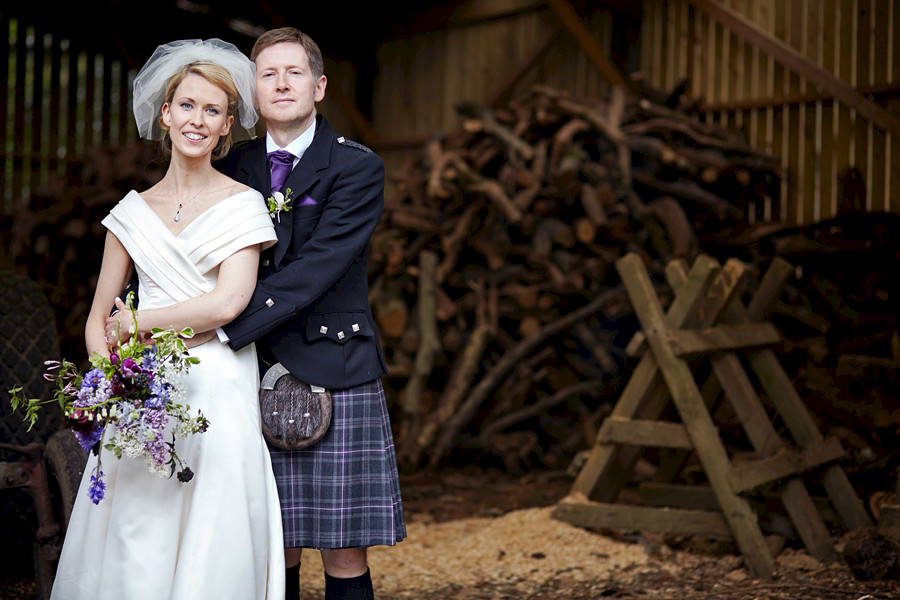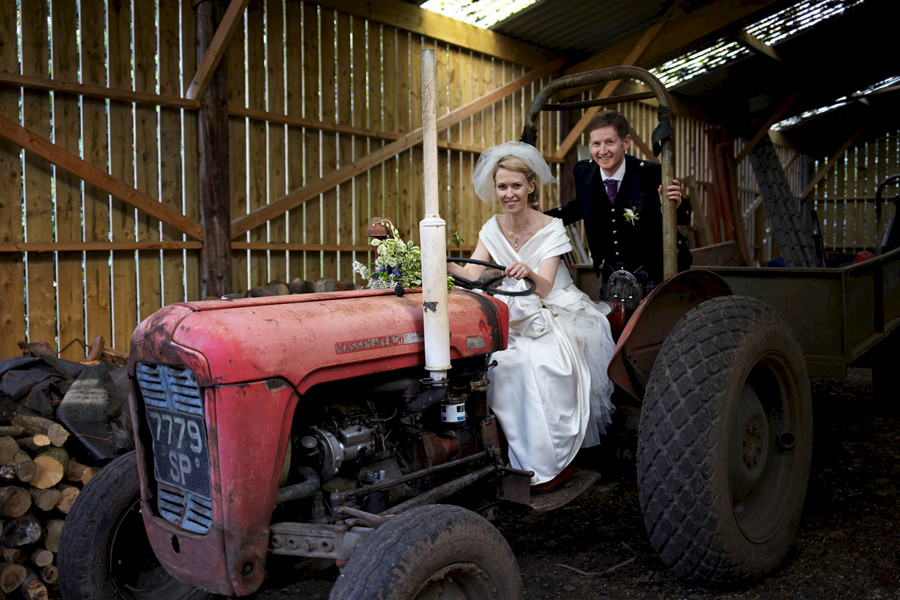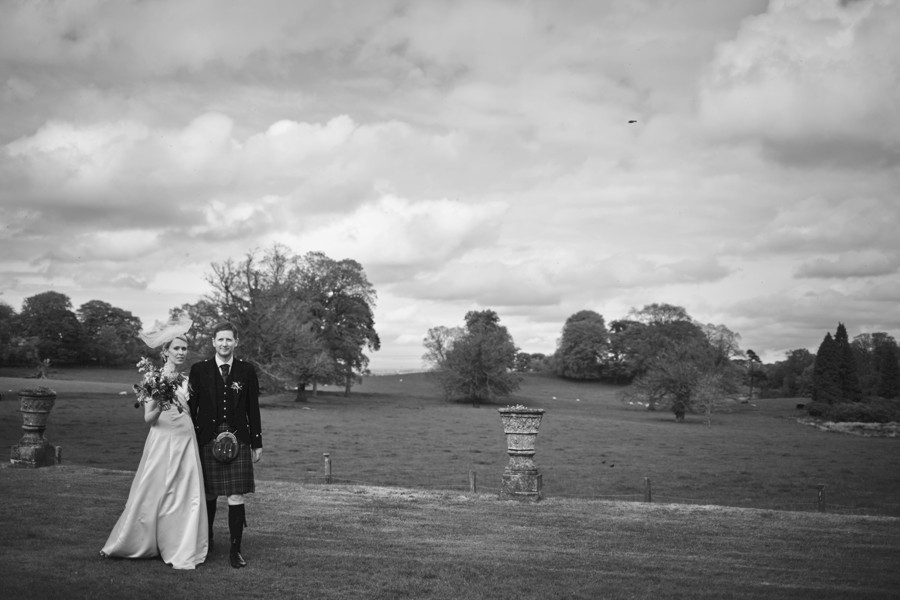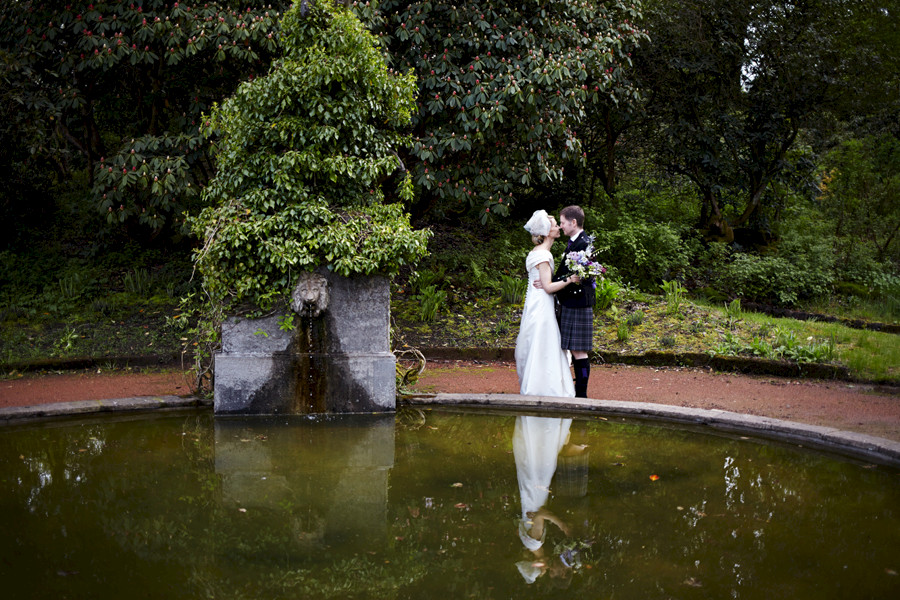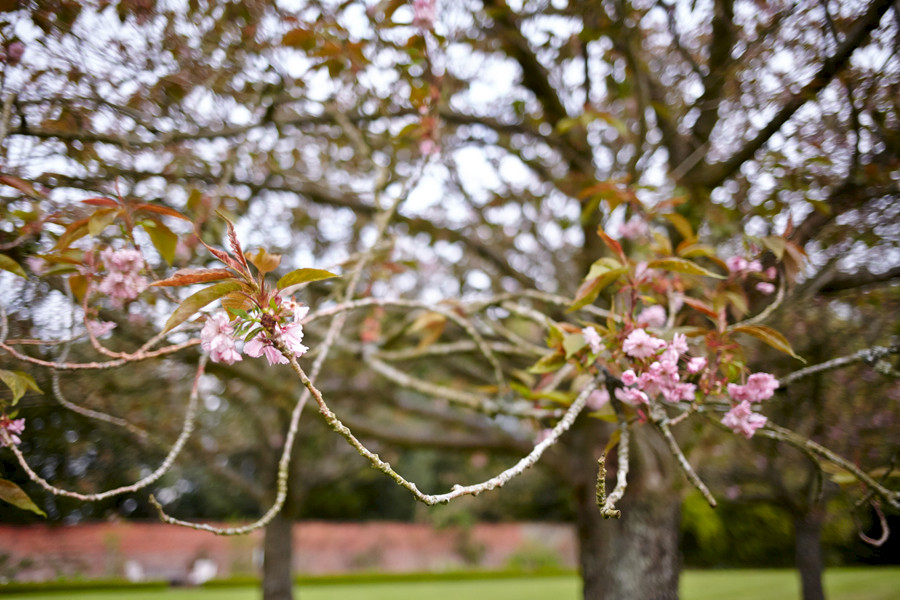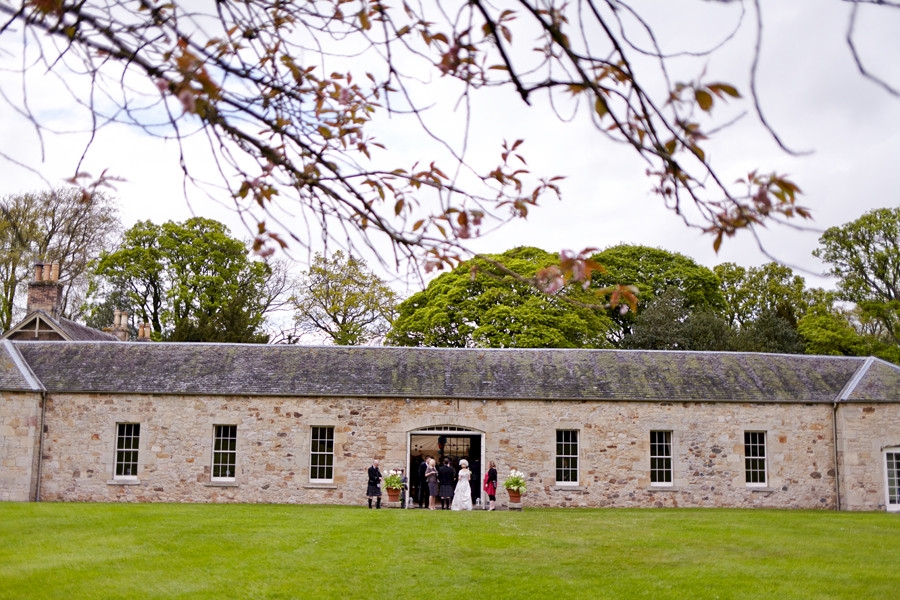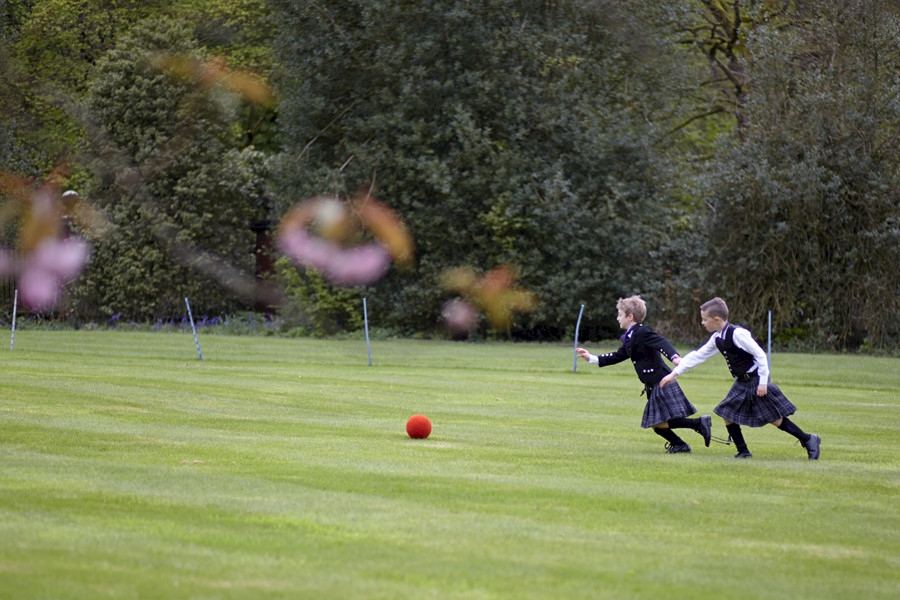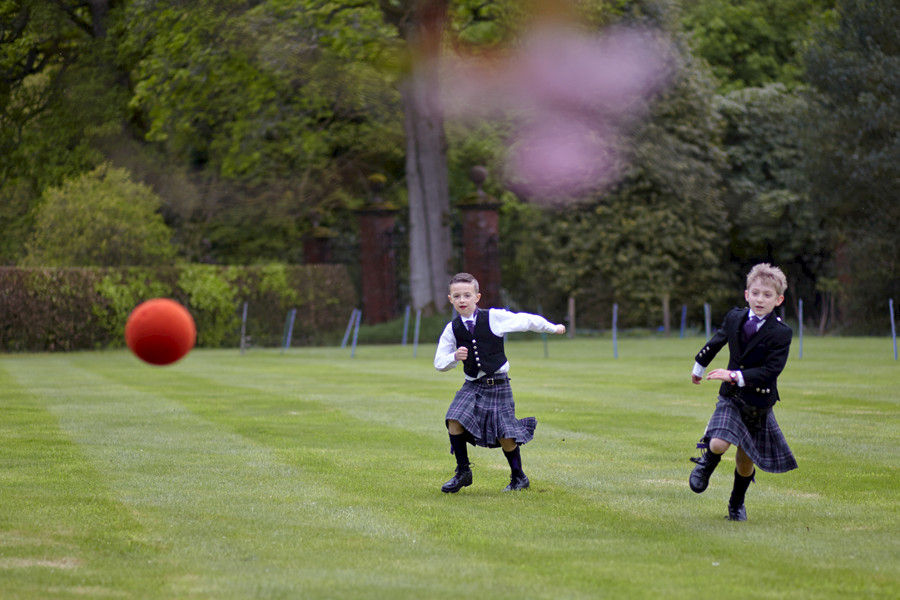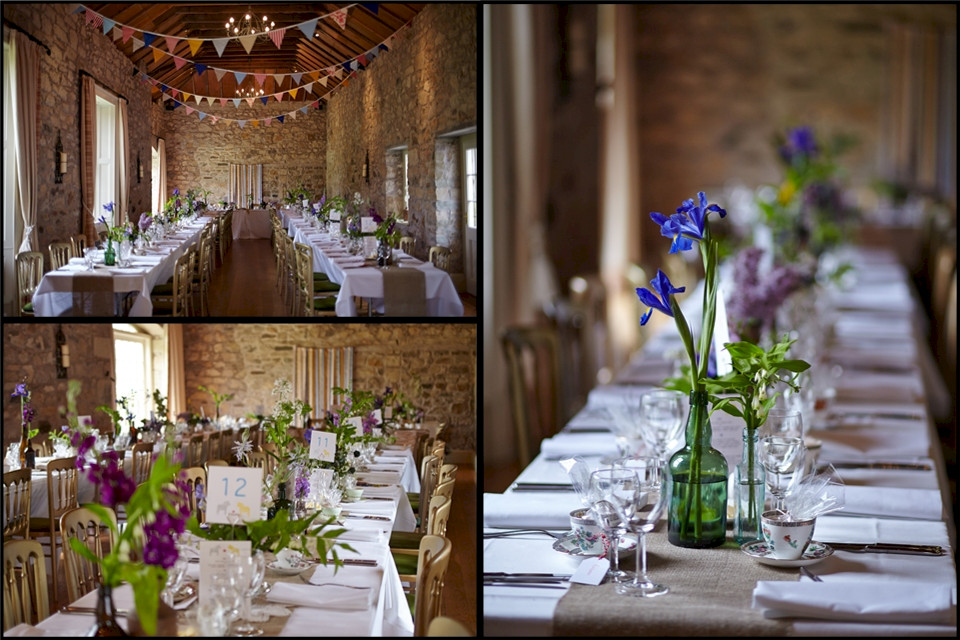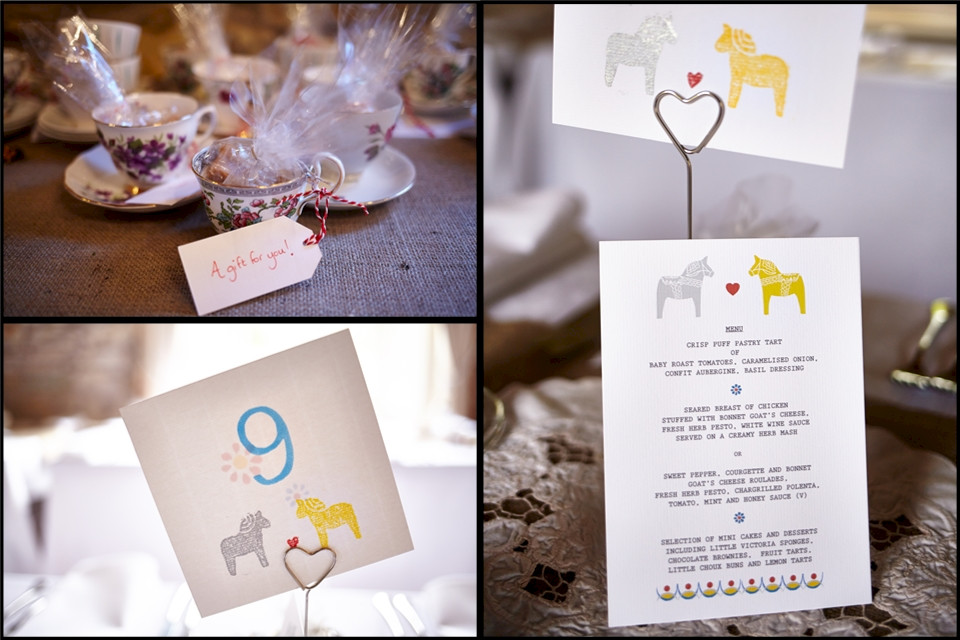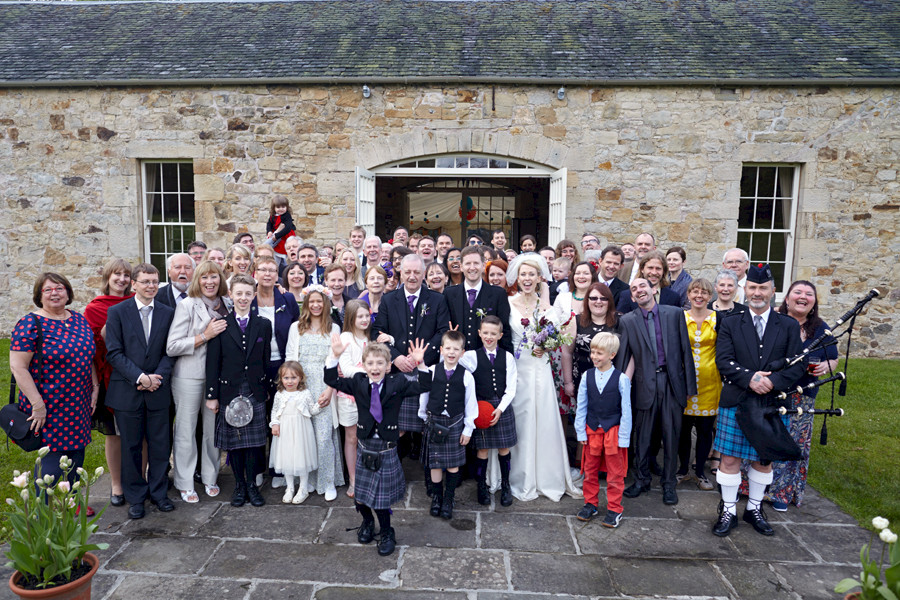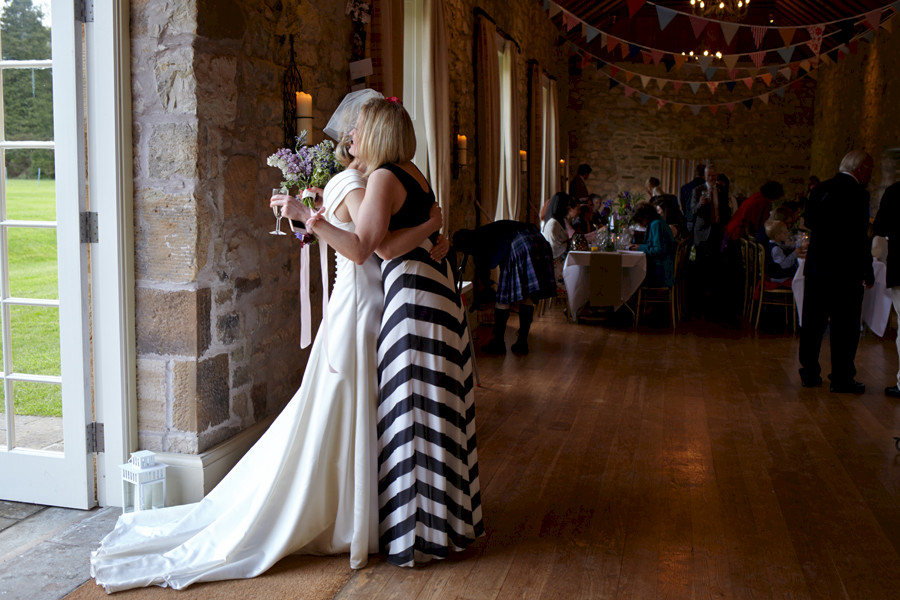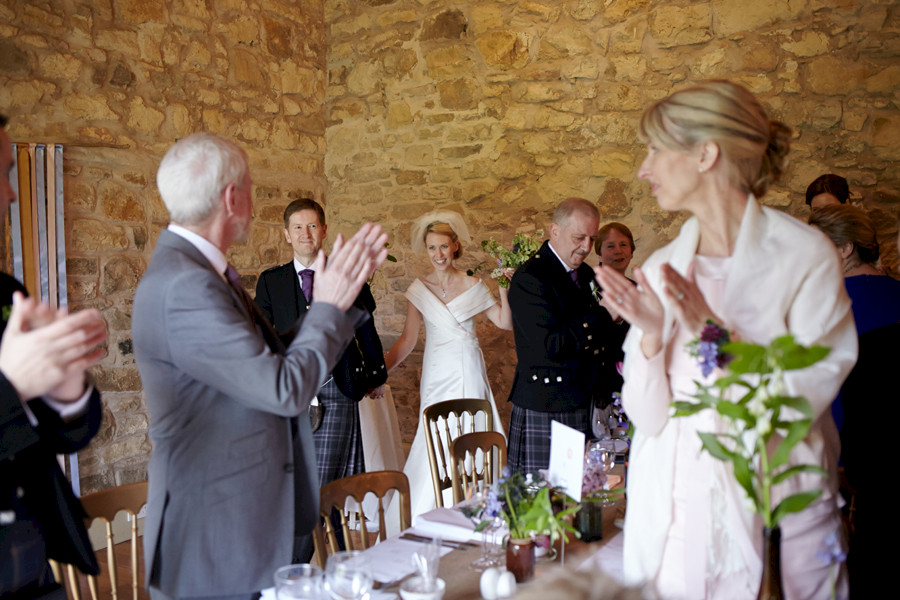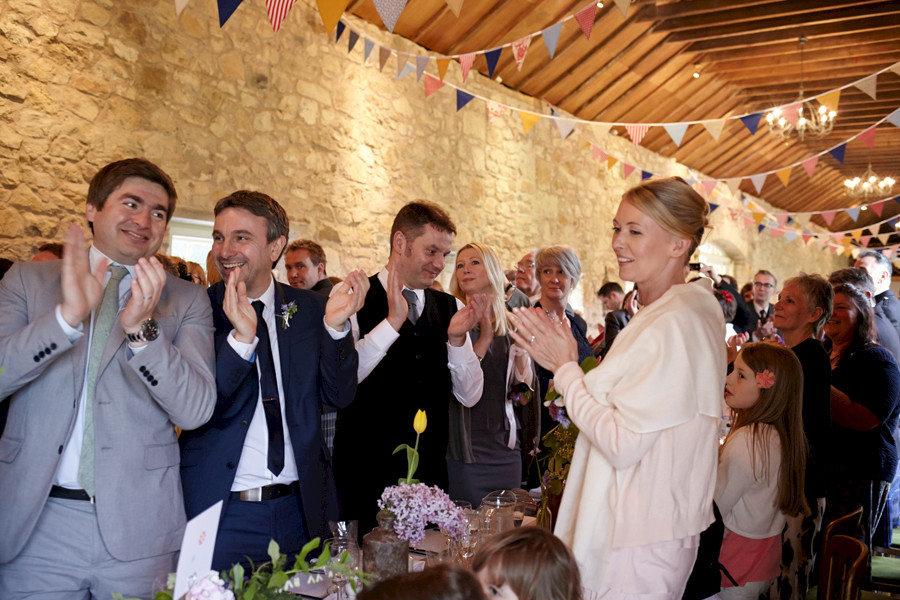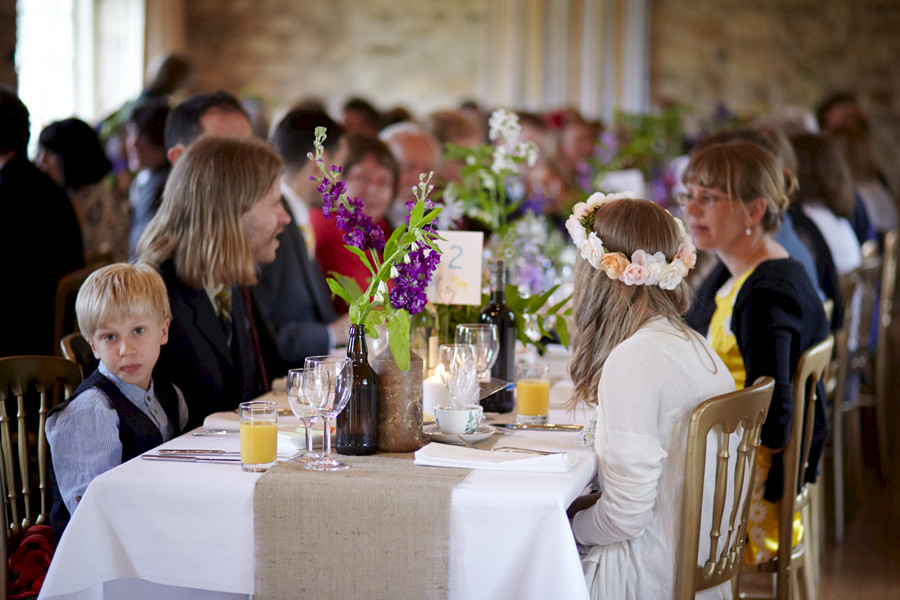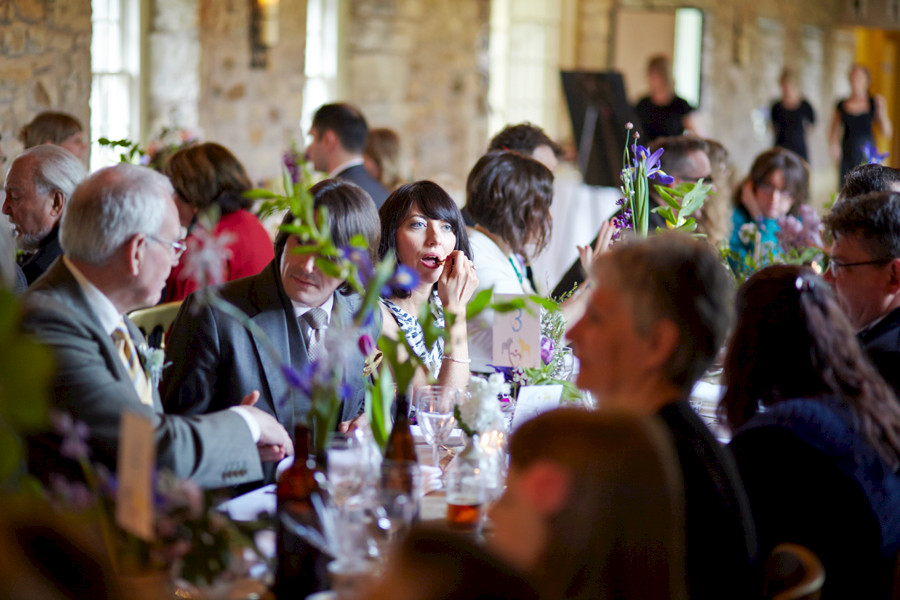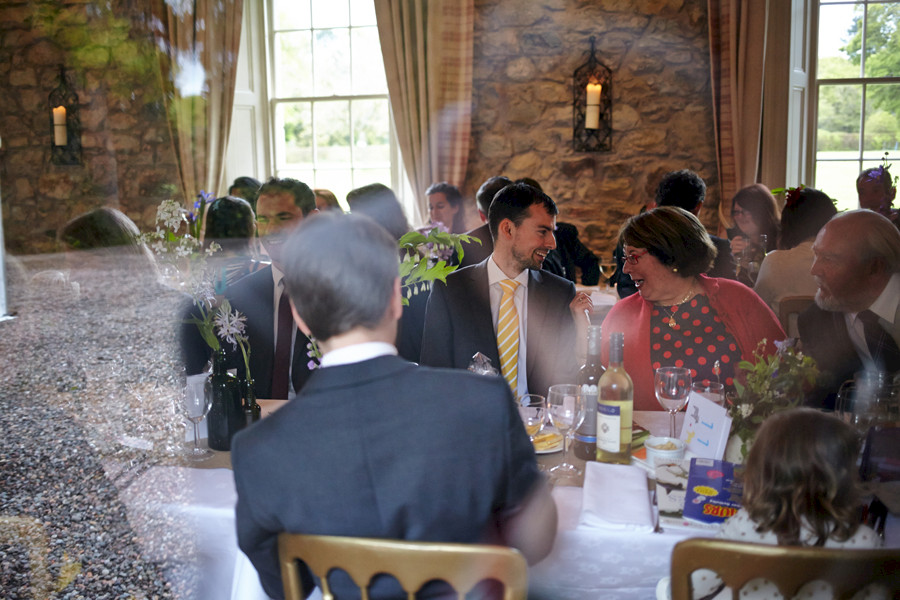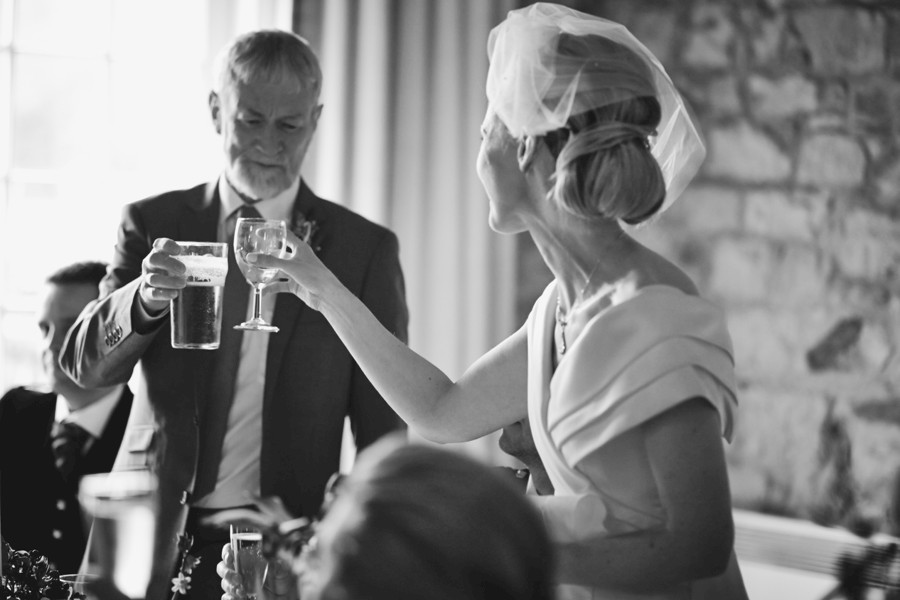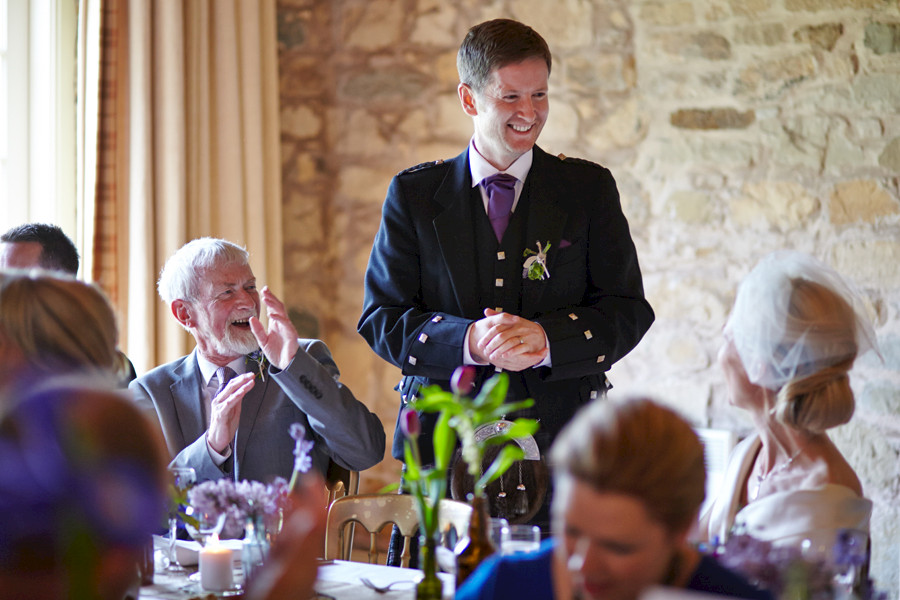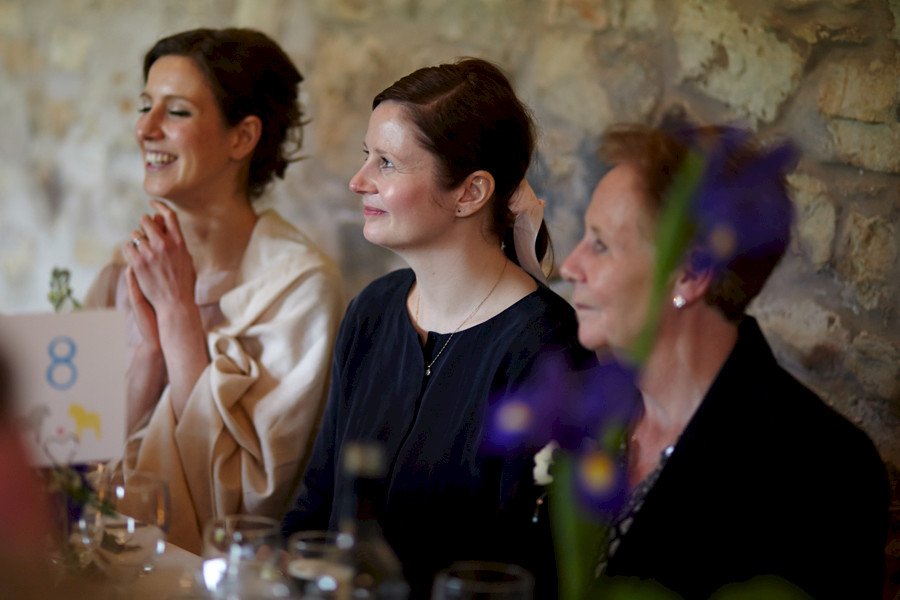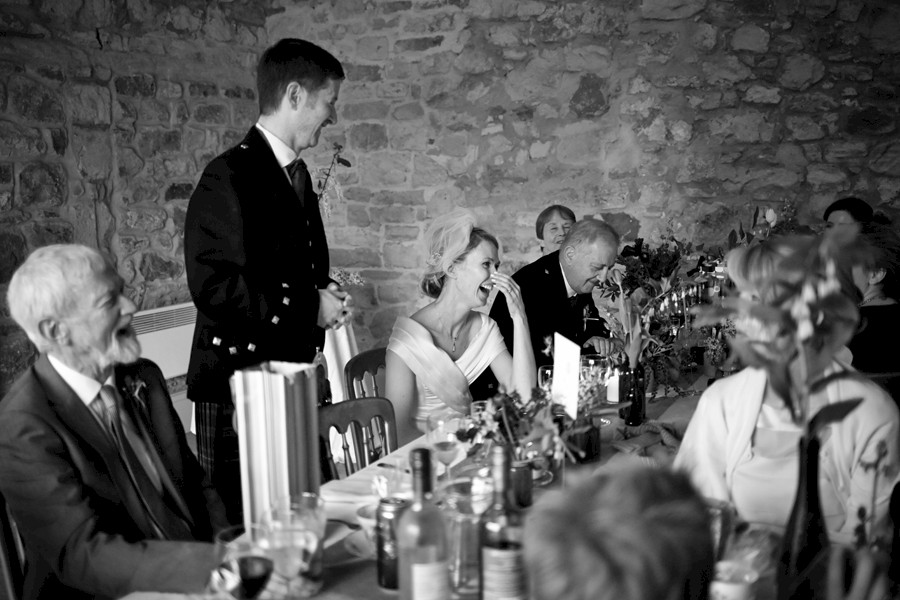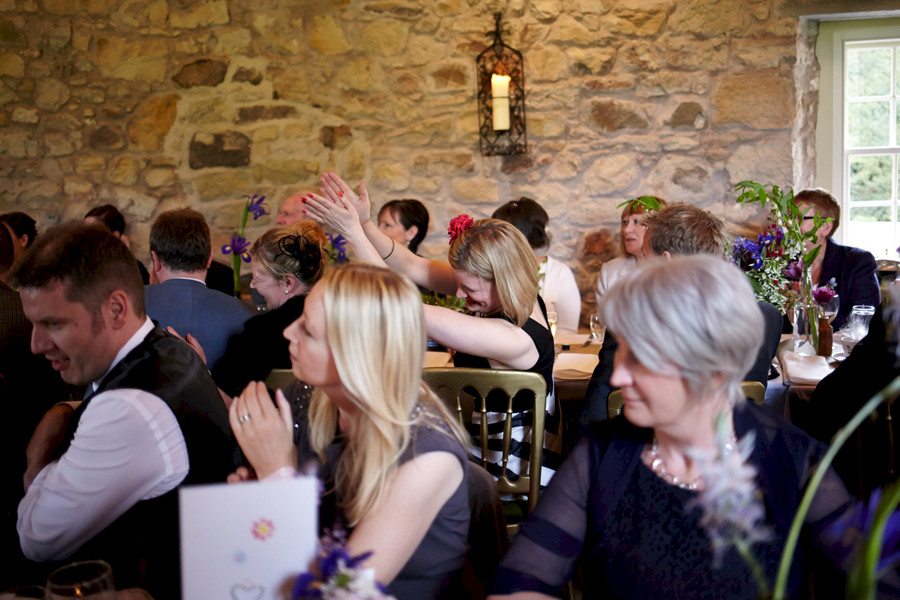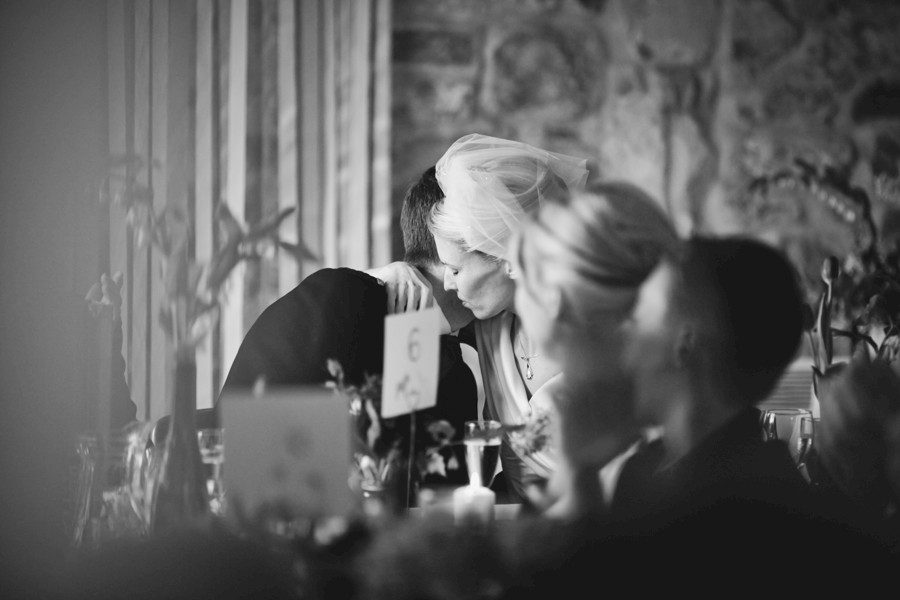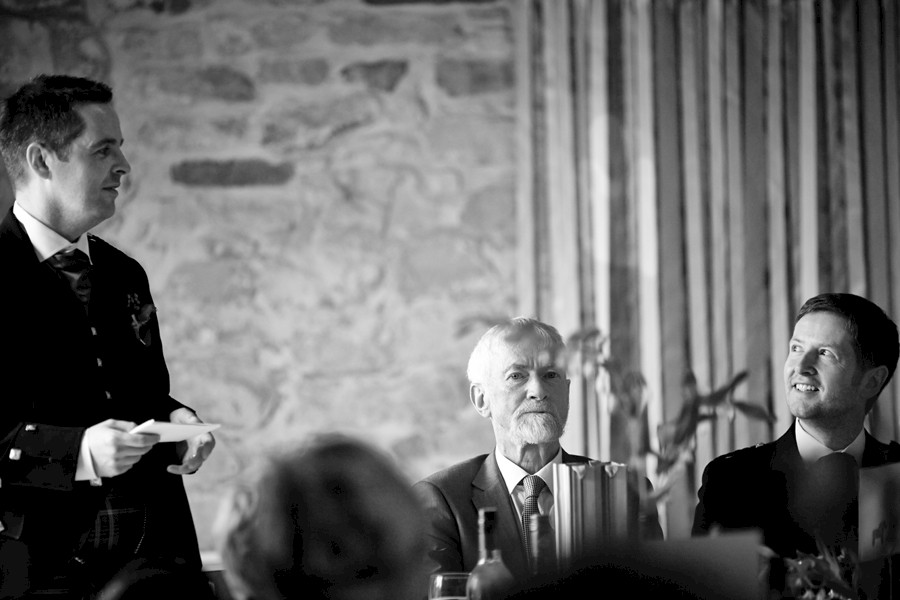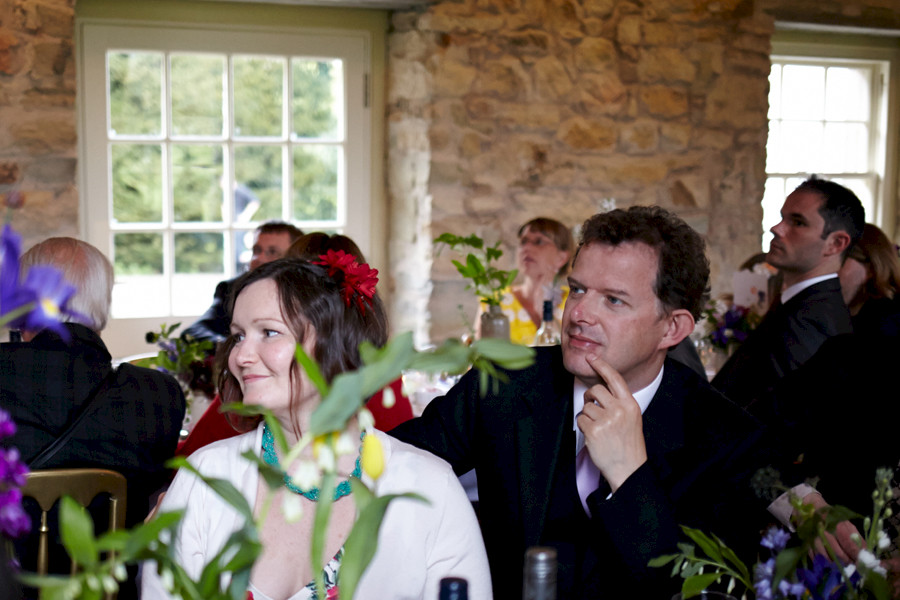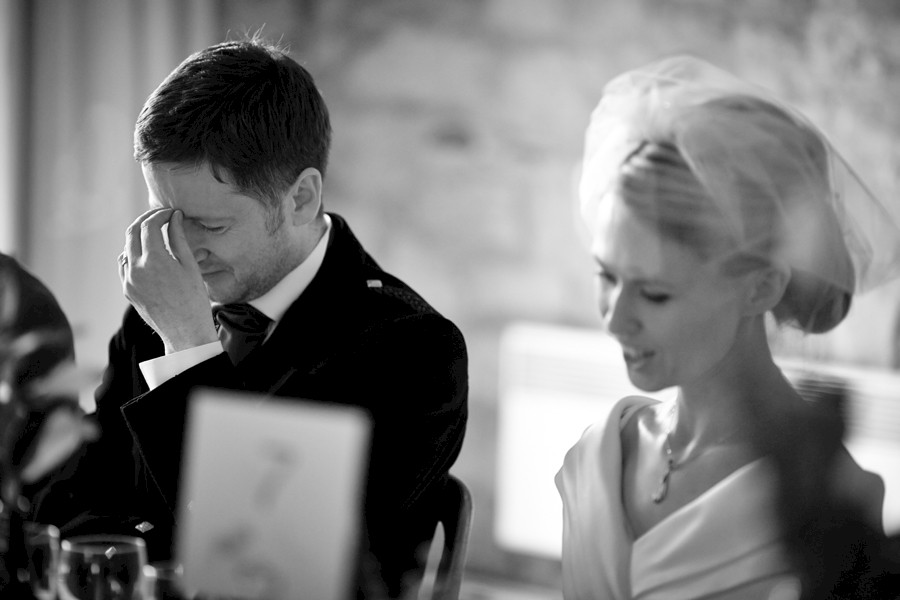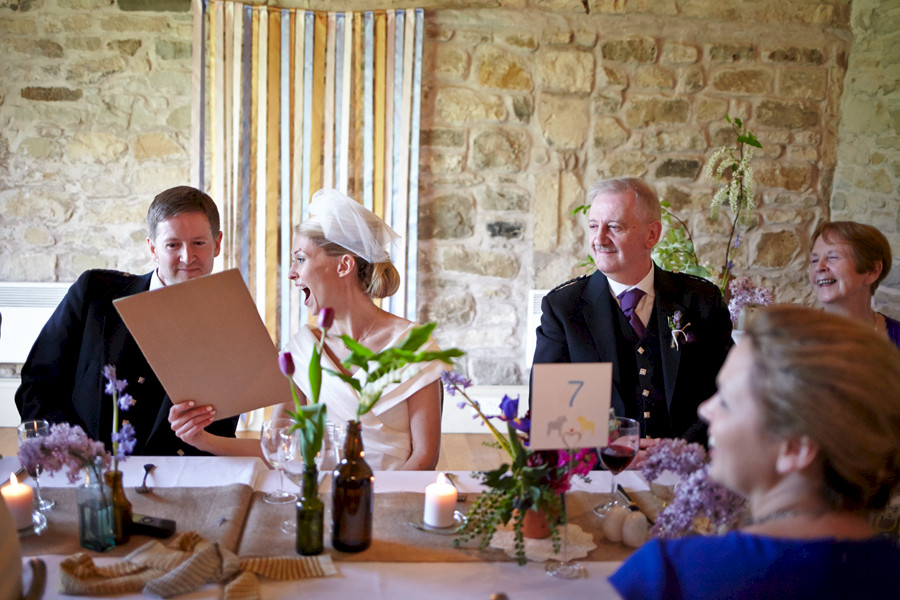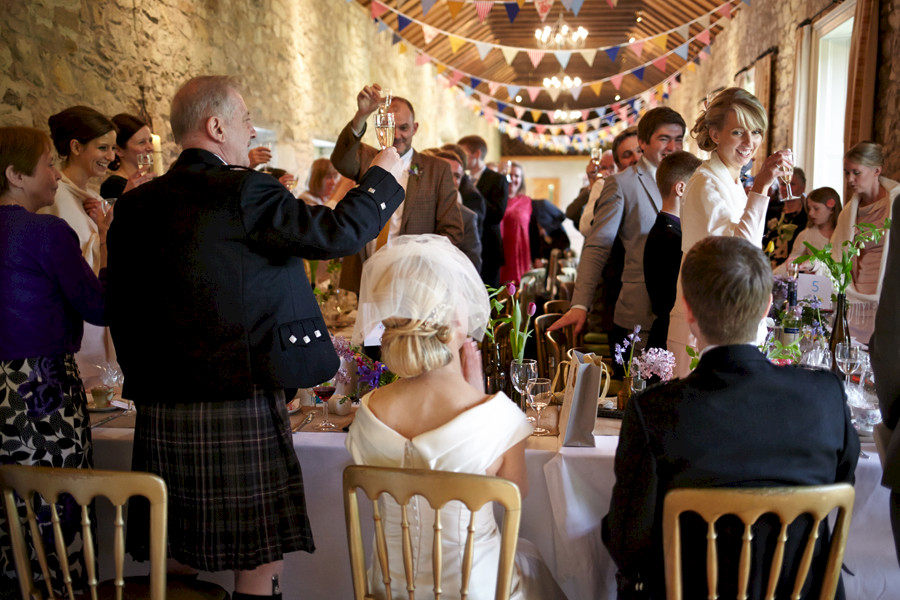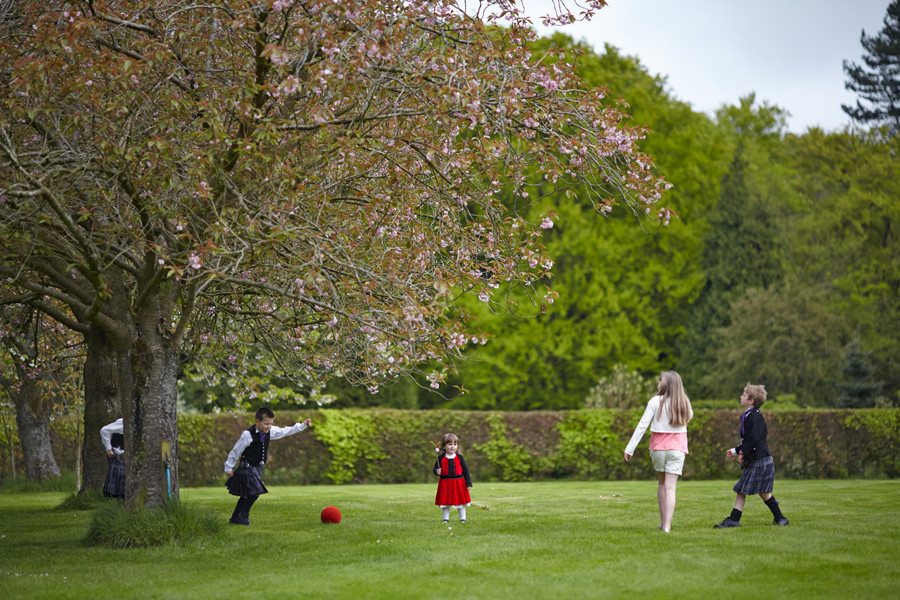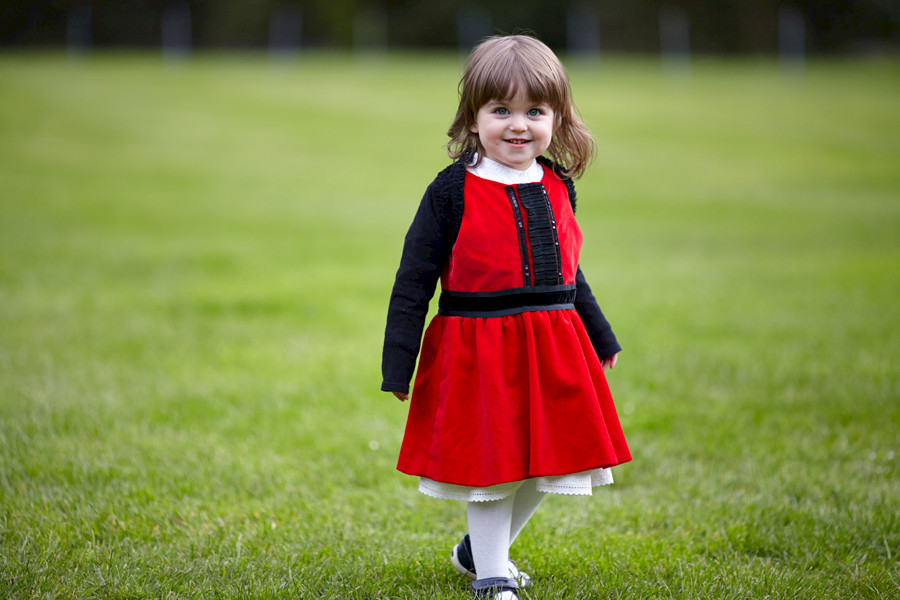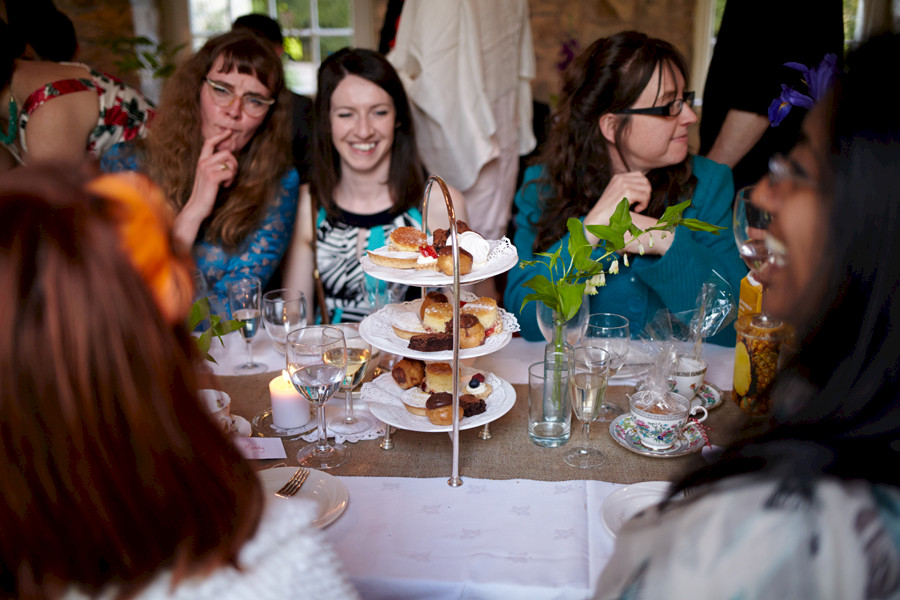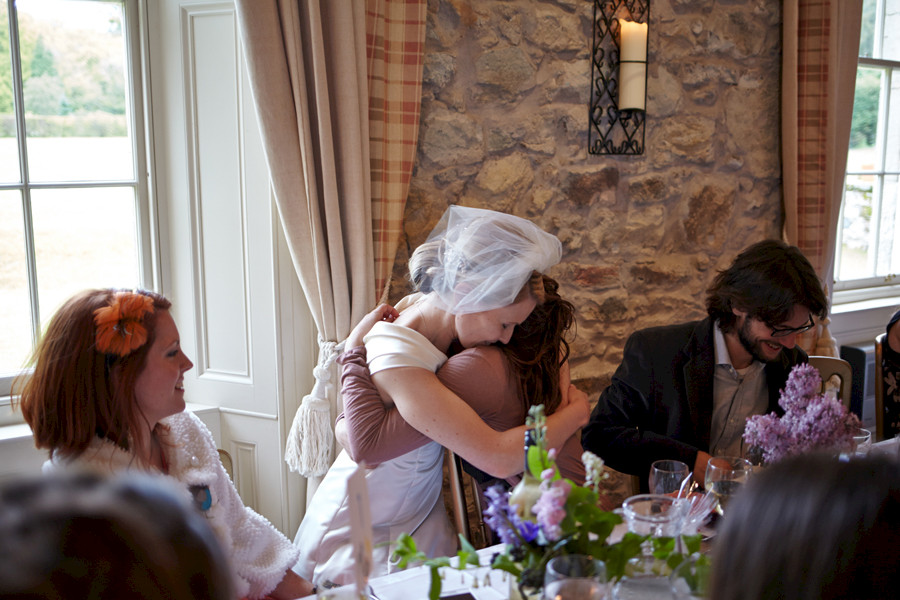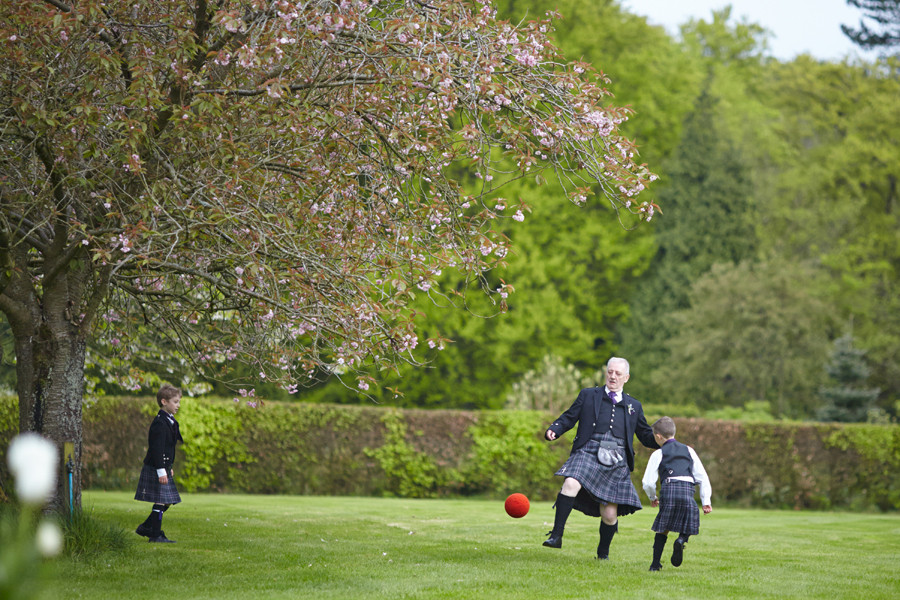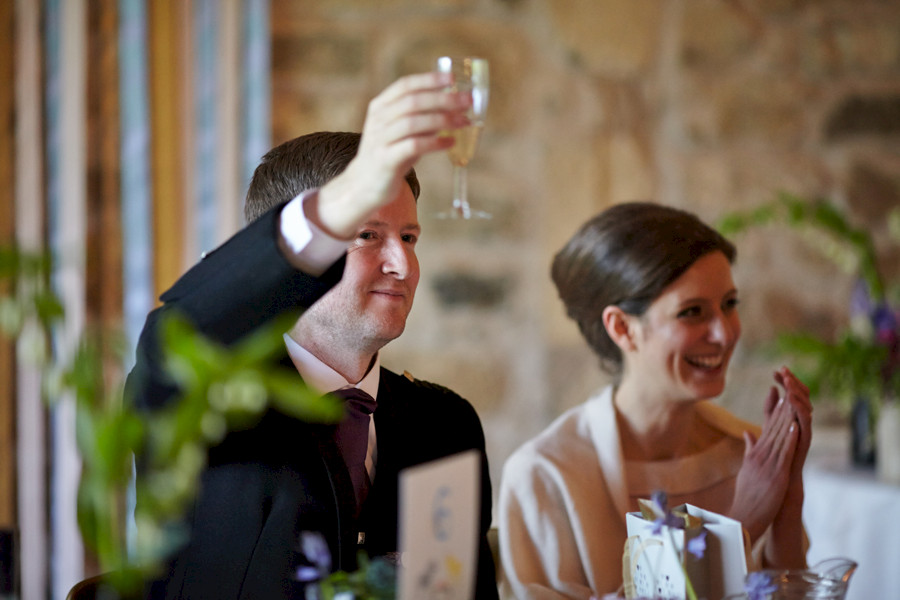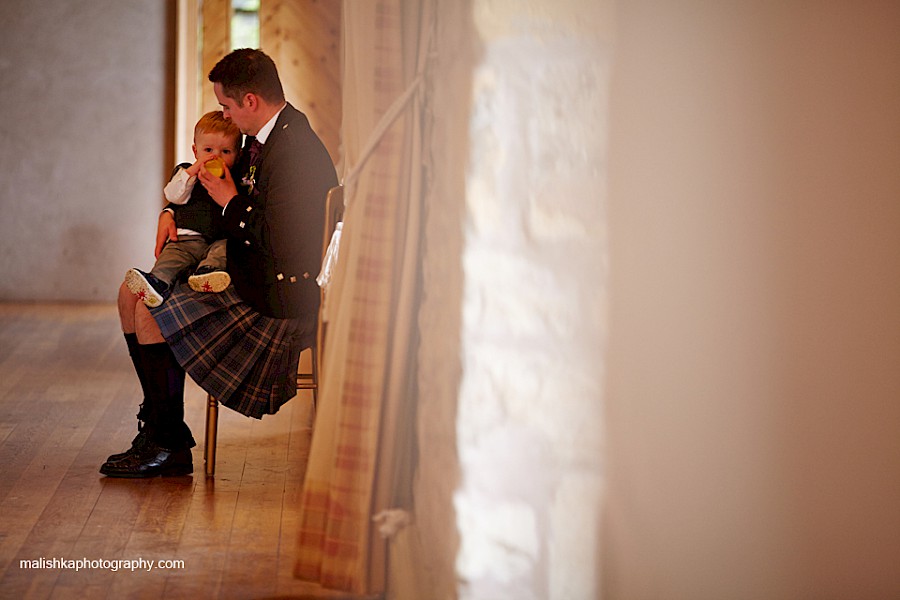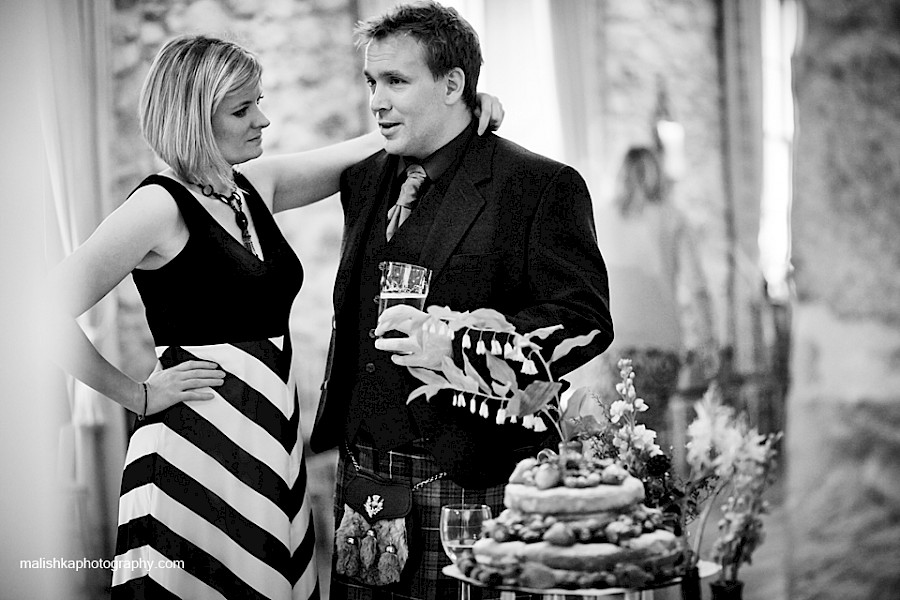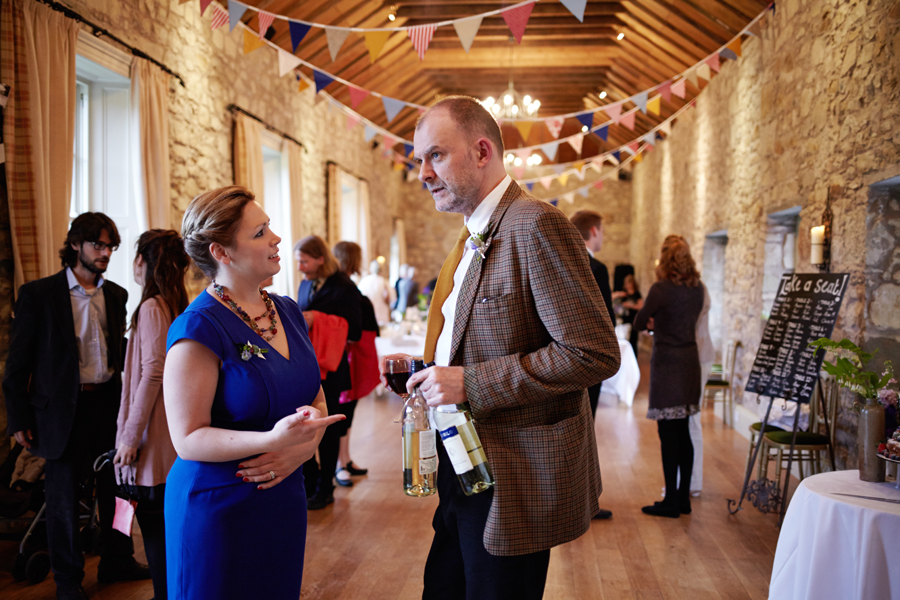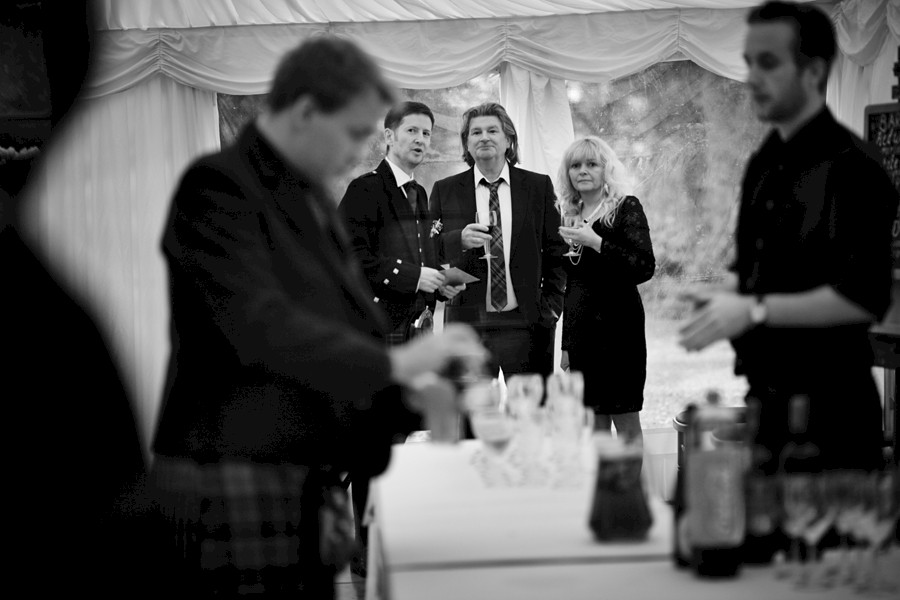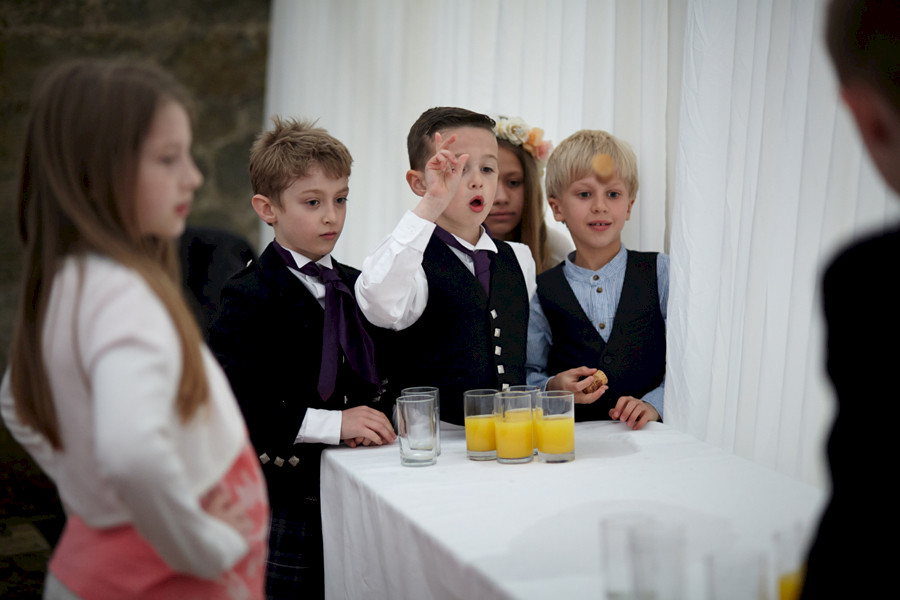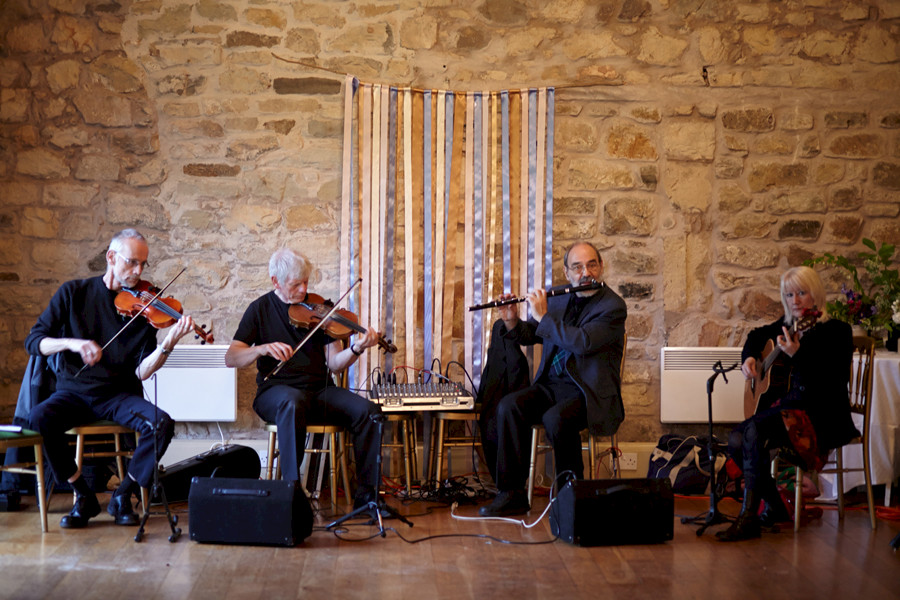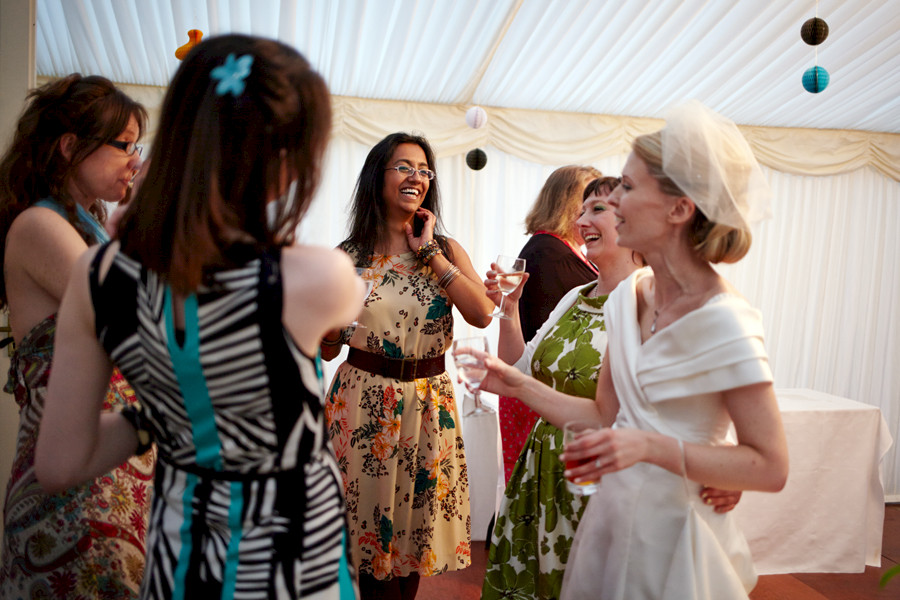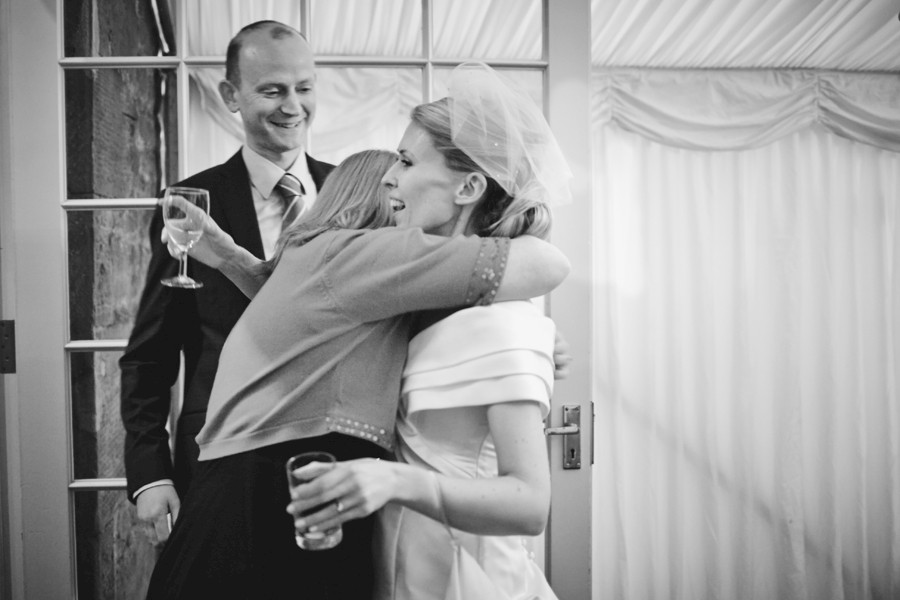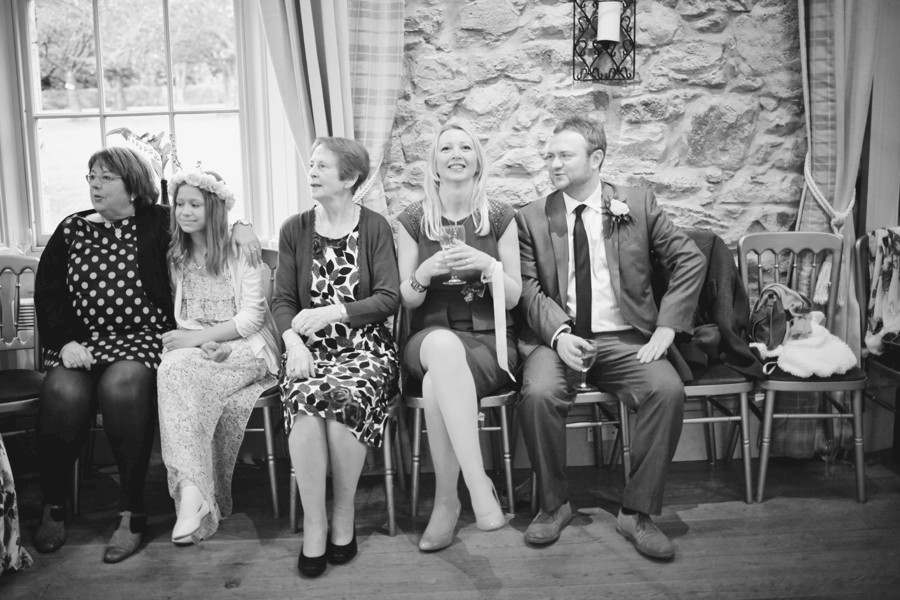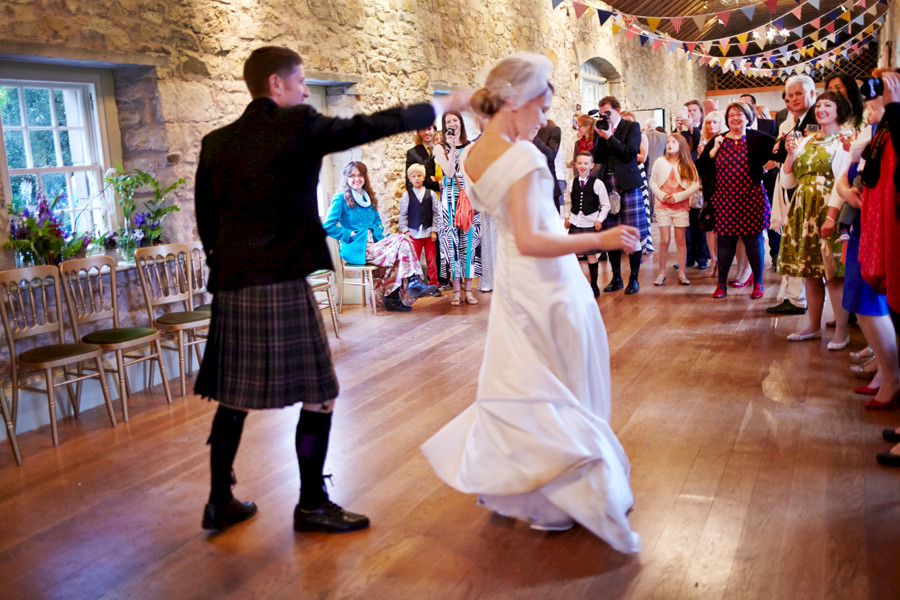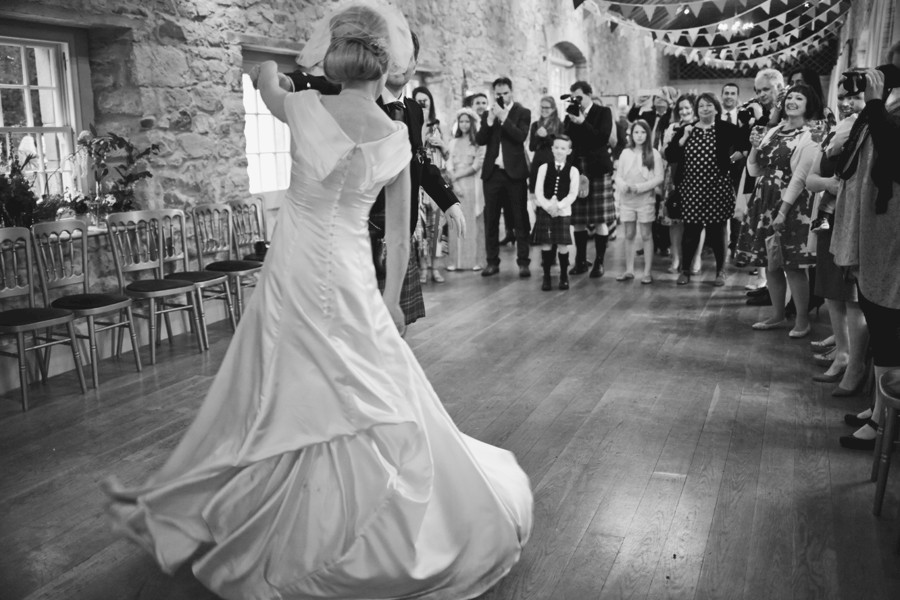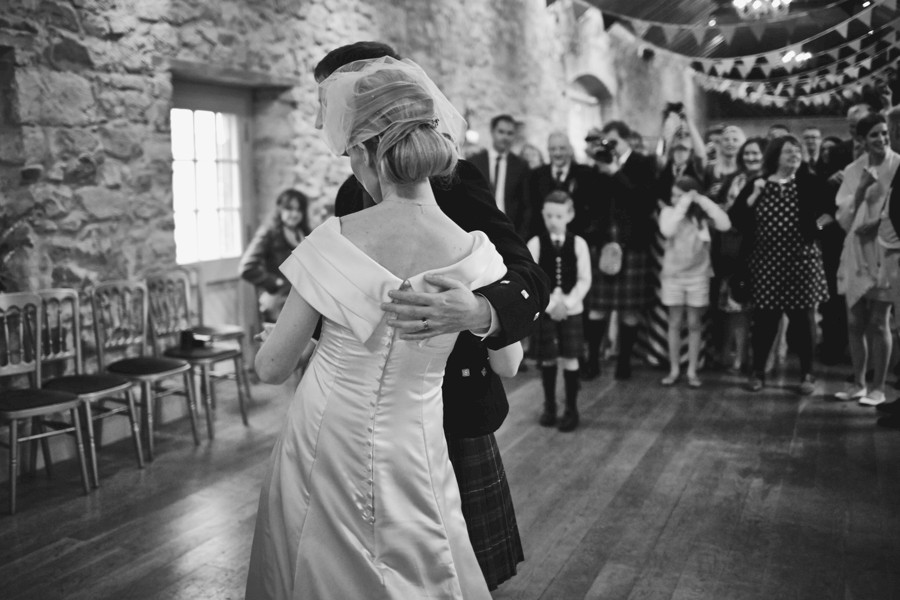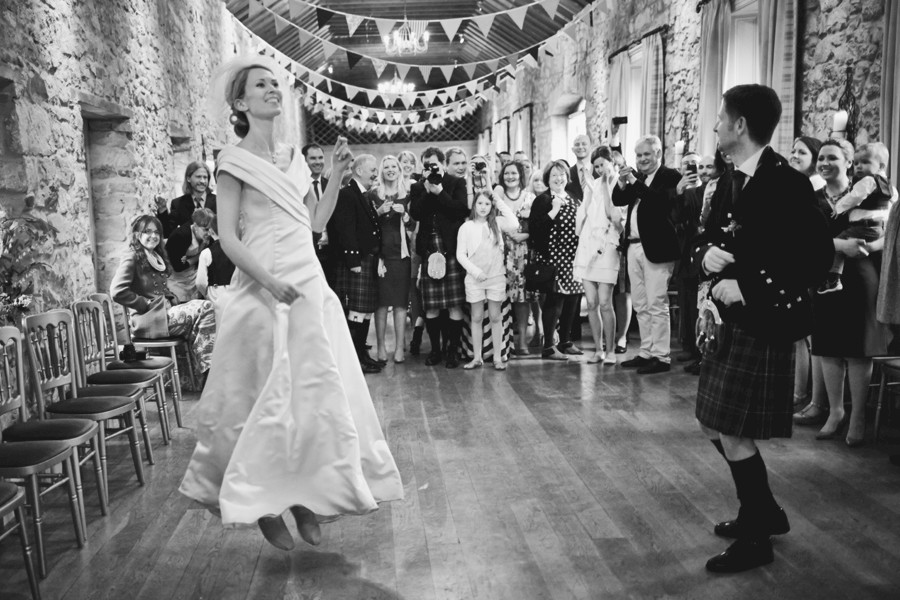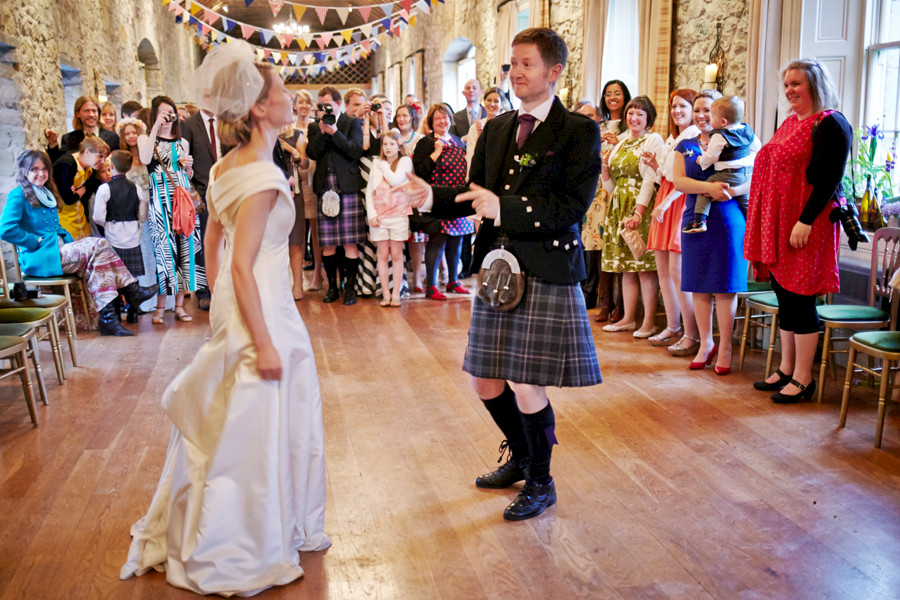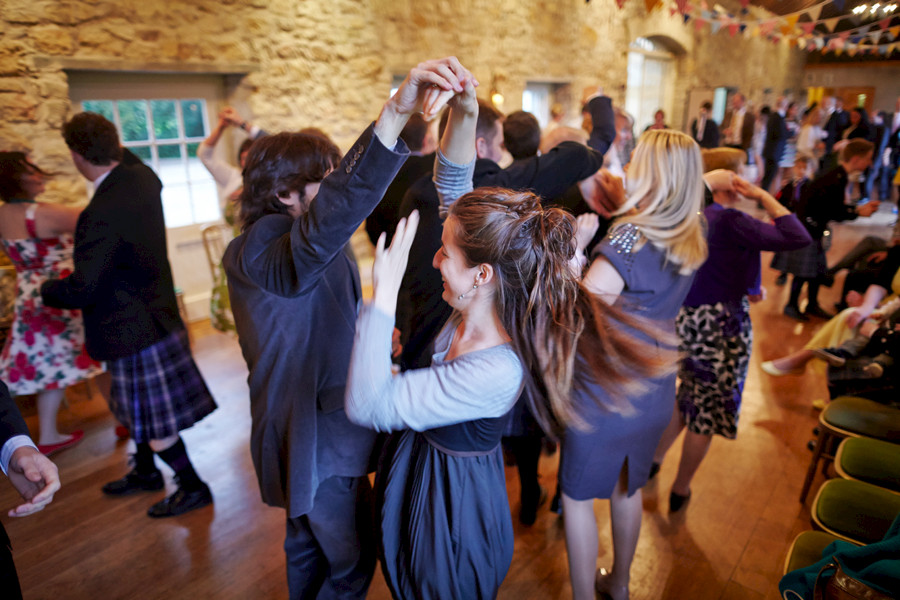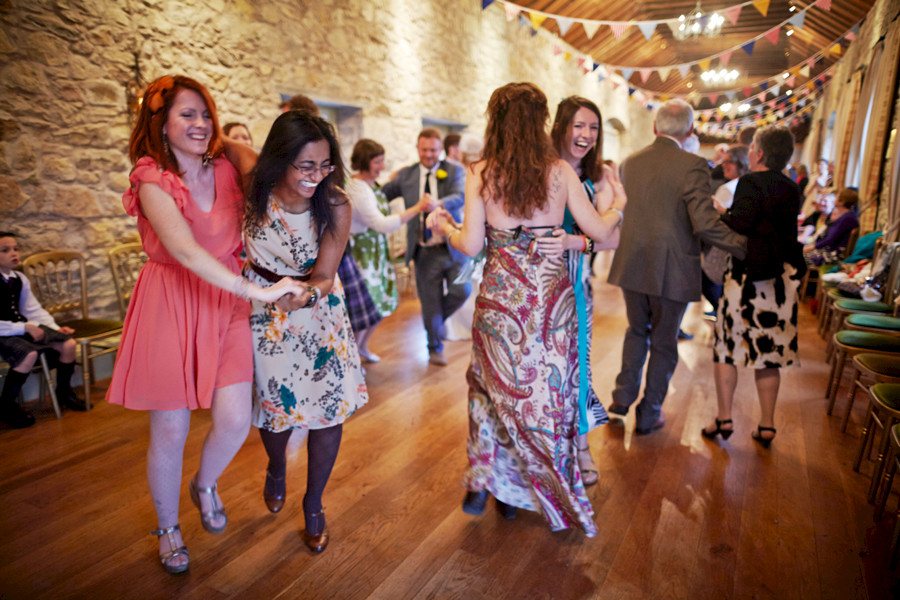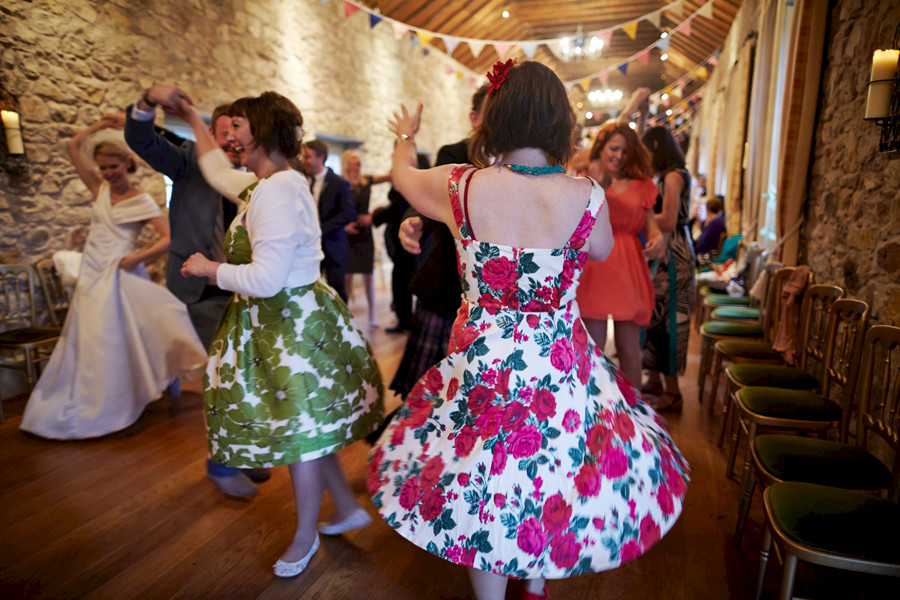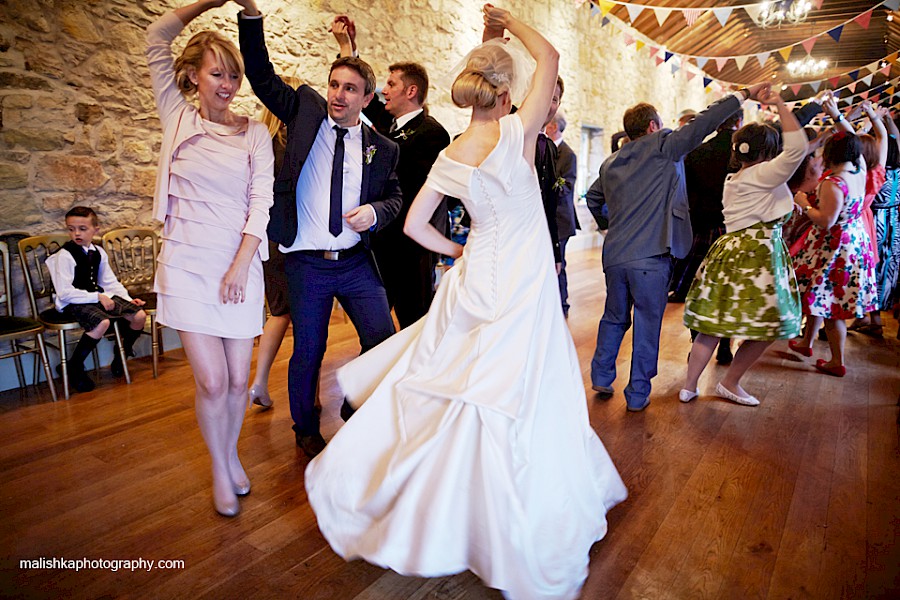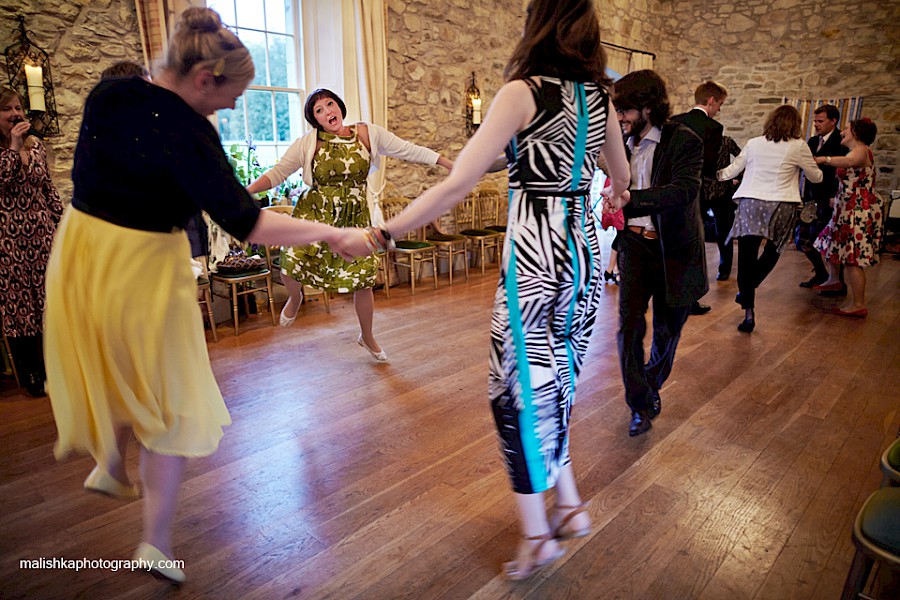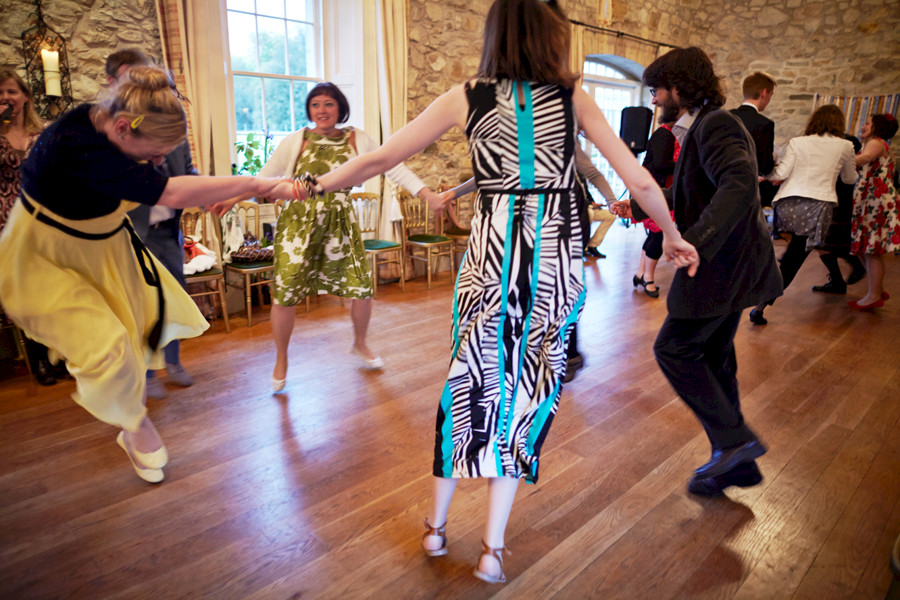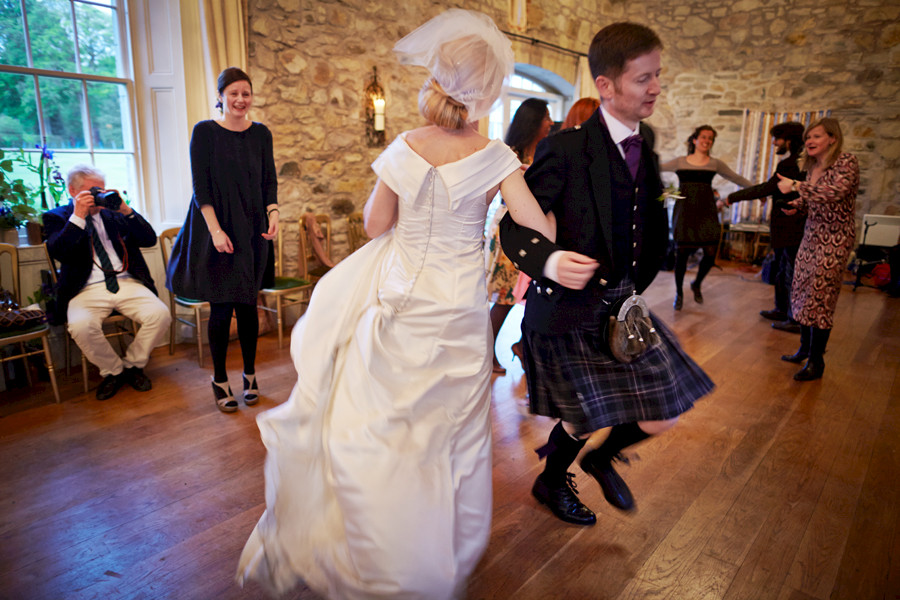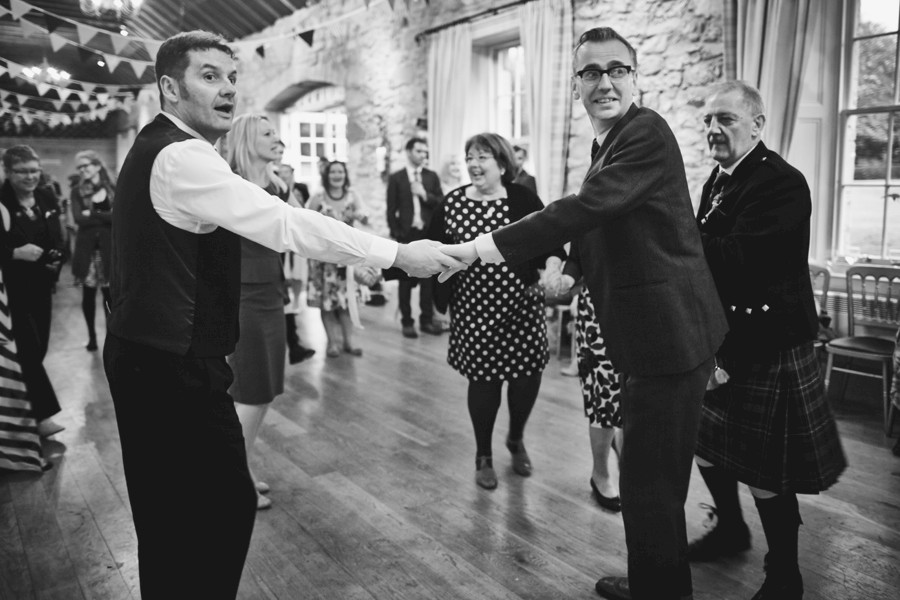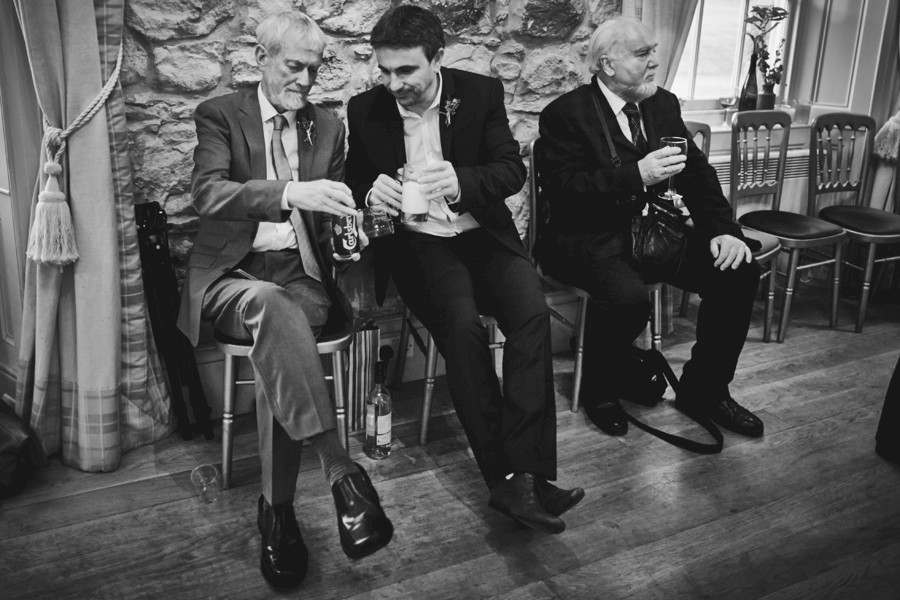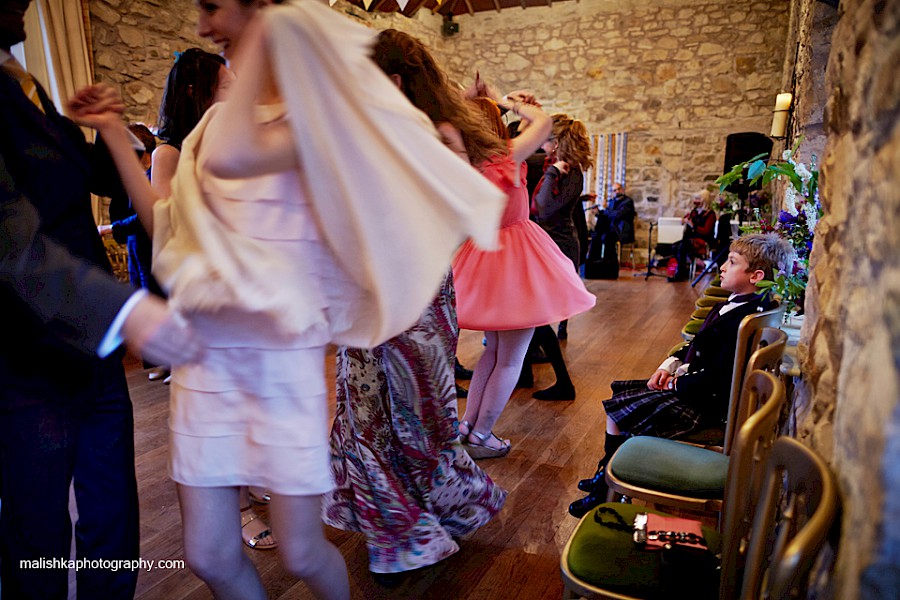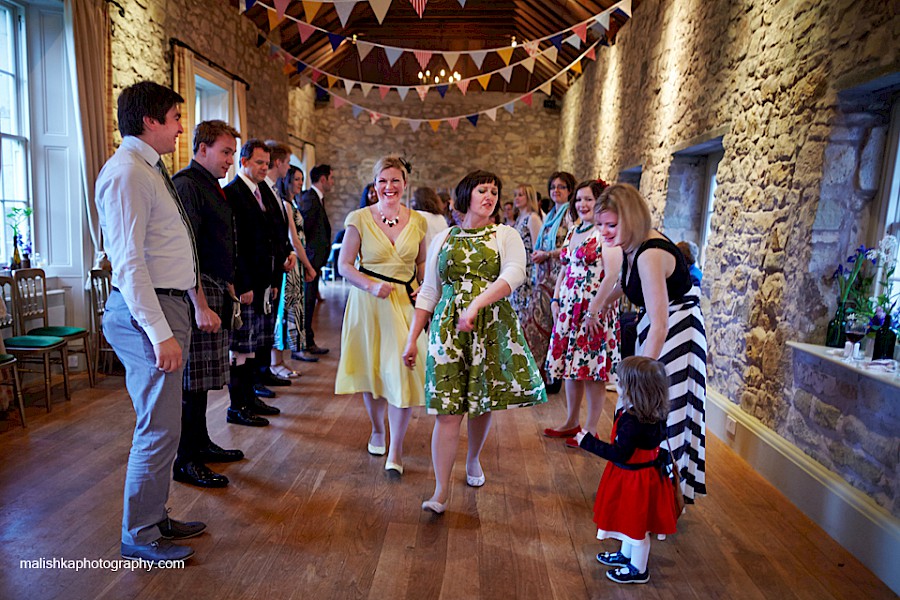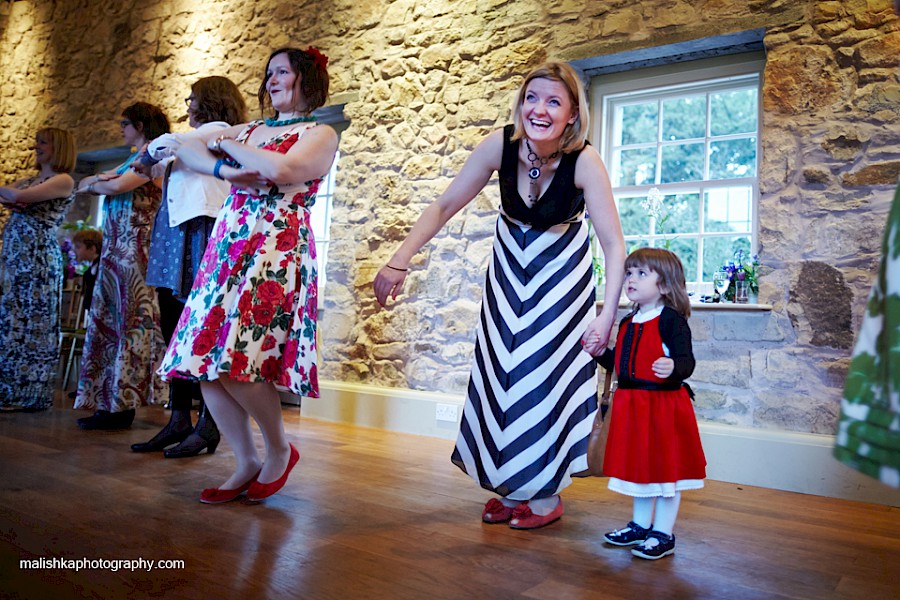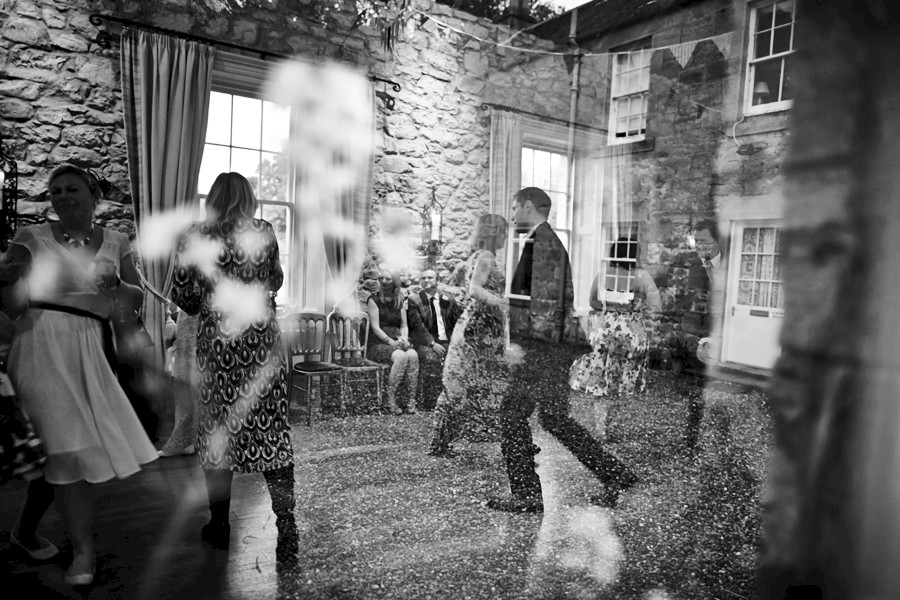 Posted by Kasia Maliszewska, Edinburgh wedding photographer